Social Misfits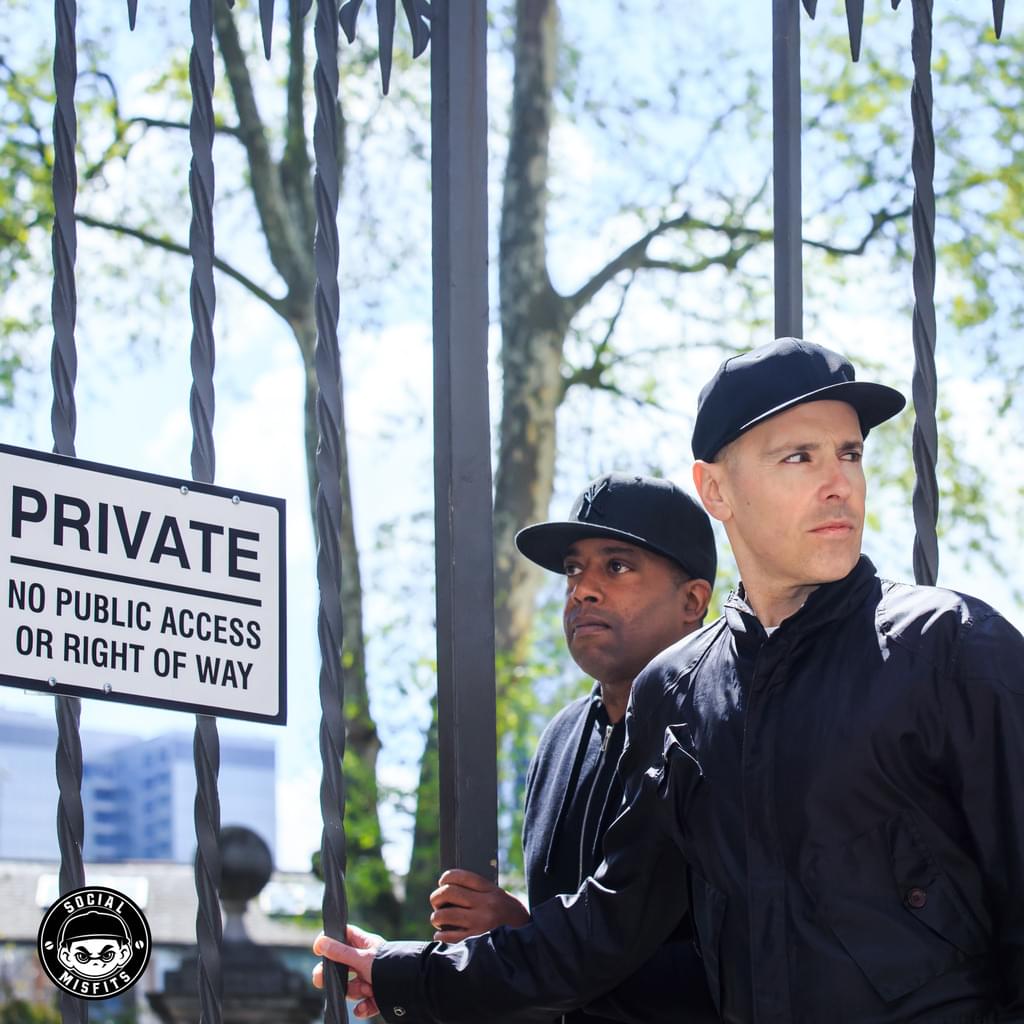 Download direct from V | Download and stream from other retailers
Social Misfits have got quality encoded in their D&B DNA. Just check the pedigree.
Even though this production duo might seem to have materialised from nowhere in early 2018, the team-members' individual history is long and intricate. You see, these hotshots who popped up, all guns blazing, firing off V Recordings dubs left and right, happen to be Blame and DJ Concrete.
Yeah, that Blame. The one who gave the world never-gonna-die rave anthems like "Music Takes You". The one who helped meld hardcore into the emerging sound of jungle alongside his long-time collaborator Justice and the rest of the Moving Shadow crew. The one who played a crucial role in LTJ Bukem's Good Looking Records family, helping to create a whole new sub-genre of atmospheric Drum & Bass. That guy. Laying down a rich, deep album in the form of "The Music" in 2010 and with his own 720 Degrees label earning accolades as a game-changer, Blame has been a pivotal figure in D&B since before it had a name.
And then there's DJ Concrete. As a resident of the multi-award winning, long-running Cambridge-based promotion outfit Warning, he's been a consistent presence ever since they began in the mid-nineties. He's been there, done that, and seen it all. As Warning has grown and expanded, bringing through the likes of Chase & Status, Andy C and Pendulum, Concrete has been shelling down sets for the many thousands who've passed through, helping put this scene institution on the map. The decades honing his trademark rolling style, tight blending, and crowd-hype ability mean that this selector knows exactly how to make ravers move.
Now we've got Social Misfits, with all the experience and heritage that Blame and DJ Concrete bring to the table. Giving an ultra-contemporary twist to the old skool style of tear-out breaks, sub-heavy bass, and huge jazz-funk riffs that the V Recordings family of labels has always championed, this style is exactly what the modern D&B rave is looking for. With the recent "roller revival" seeing crowds from the biggest mainstream festivals to your local jump-up dance rediscovering a passion for the breaks and sub, it's about time for the veterans to show how its done.
So this is Blame and DJ Concrete. Both integral to the Drum & Bass's development, now adding yet another twist to the formula. Decades-deep in the game these guys still have a lot more road to travel. Pay close attention to what's next. It's Social Misfits.