CRITYCAL DUB - ROADBLOCK / HEIST - 90% RUSK [PHILLY BLUNT]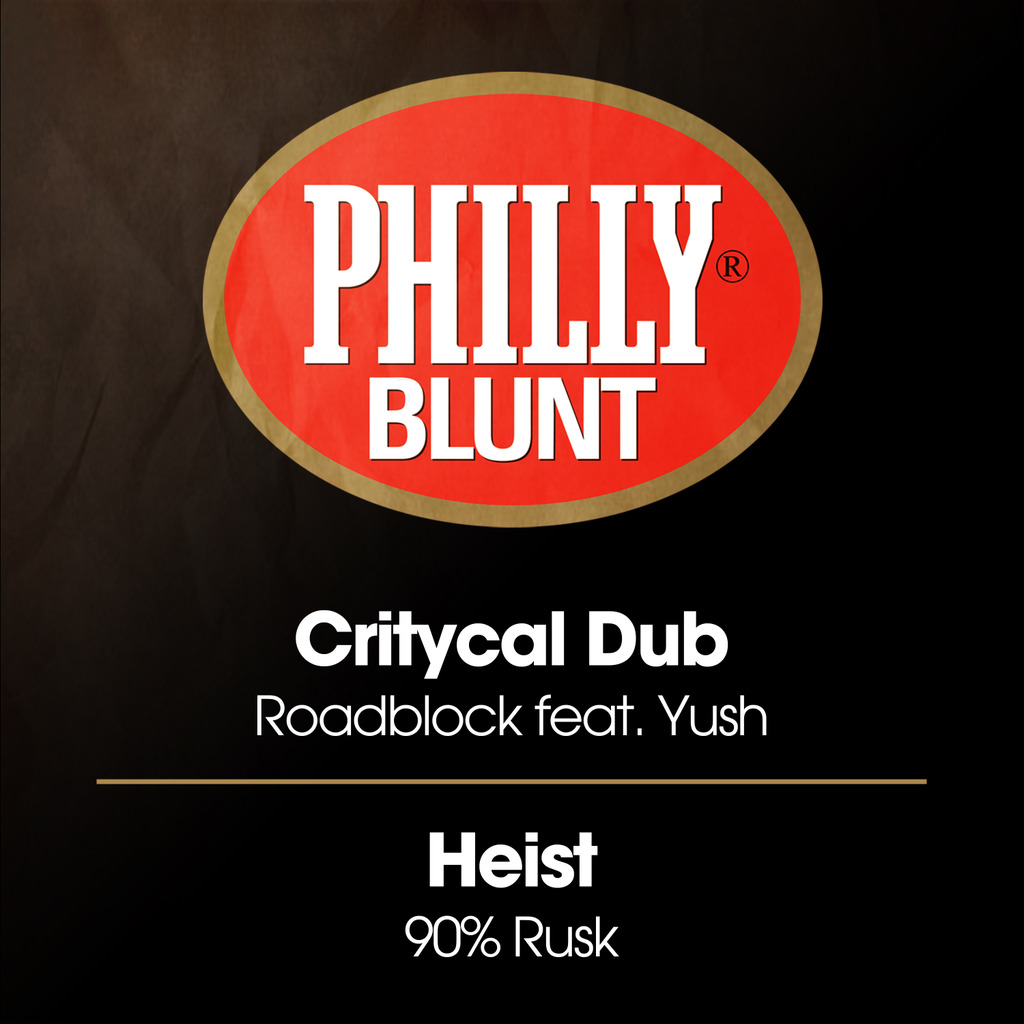 A name synonymous with the classic sounds of Jungle / Drum and Bass, Philly Blunt has built a huge reputation with a small amount of music, with tracks like Leviticus' 'Burial' and Dillinja's 'Motherfucka' firmly engrained into the scene's culture. Opting for quality over quantity, the prestigious, exclusive imprint has averaged little over a release a year in its two decade history, but still remains one of the scene's most influential labels.
Touching down once again with two tracks of the highest quality, Philly Blunt's latest release features two producers both with the same natural talent for production. Stepping up his production yet again, Sao Paulo's Critycal Dub throws down 'Roadblock'. Teaming up with Yush, the man responsible for the unforgettable vocals on the Playaz anthem 'Girls', 'Roadblock' packs in classic spliced amens and an iconic sing-along vocal for some old school flavour. Meanwhile, production heavyweight Heist brings back the 3am dancefloor vibes with '90% Rusk'. Showing exactly why he's dominated the scene for so long, '90% Rusk' is yet another cut of bass heavy jump up, rounding the latest timeless release from Philly Blunt.