SAXXON FEAT. JON SCOTT - NEW ADVENTURES IN MODERN JAZZ [LIQUID V]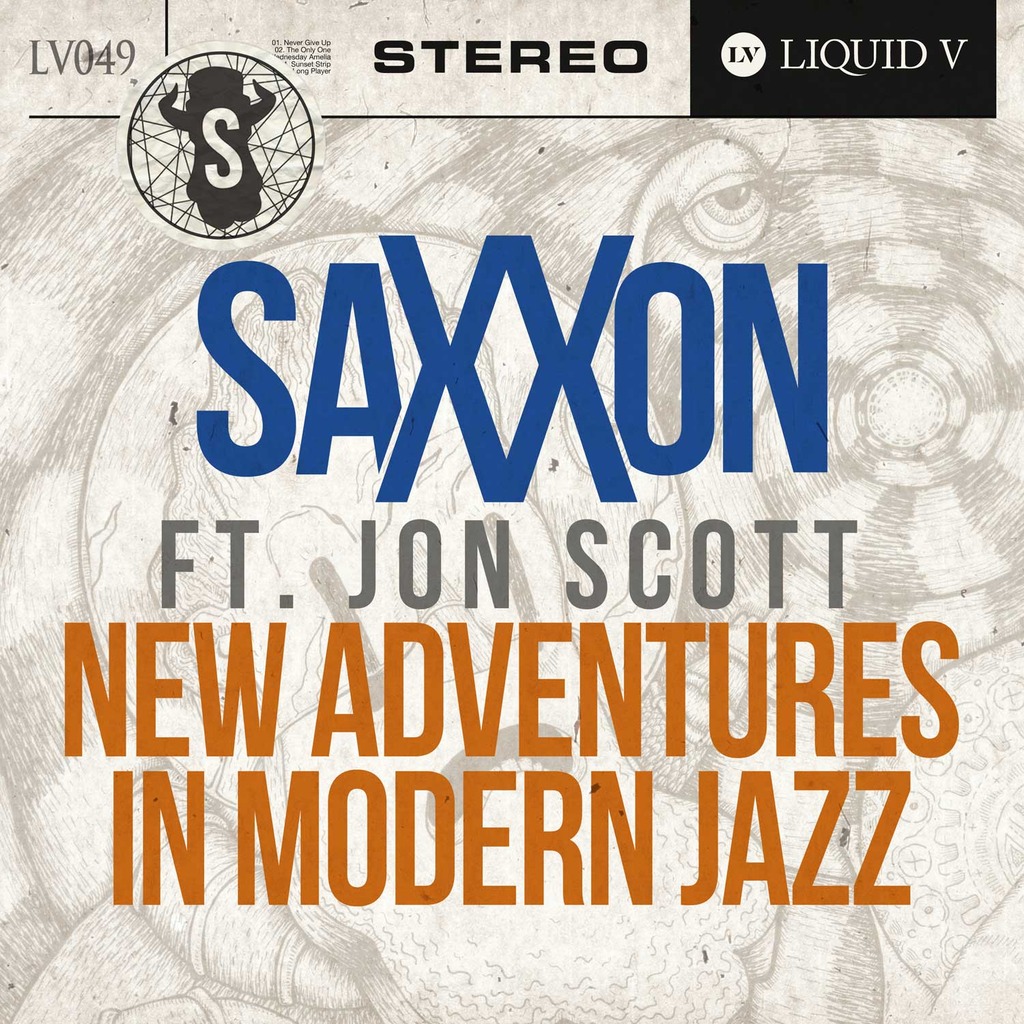 Jazz and Drum & Bass have always provided a perfect synergy, and Liquid V has always championed this union with previous releases from the likes of Peshay, Cleveland Watkiss and Utah Jazz proving the combination's winning formula. Following on from this Saxxon teams up with renowned trumpeter Jon Scott for the New Adventures in Modern Jazz EP, a new fusion of classic Jazz sounds and forward thinking D&B.
No stranger to the Drum and Bass scene, Saxxon has already achieved considerable success as one half of production outfit Savage Rehab. With previous releases on some on D&B's most respected labels, the duo really made a name for themselves with the 360 Degree EP, as well as the brilliant 4Ward EP on V Recordings. Support for these EP's came from Bailey, LTJ Bukem, Bryan Gee, Crissy Criss, Fabio and many more. Now producing under his Saxxon moniker he has continued that success with releases & remixes on the likes of Spearhead, Co-Lab Recordings and Proper Talent.
You can purchase it from the outlets below:
A member of Jools Holland's band and one of the UK's premier trumpet players, Jon Scott adds his authentic touch to this collection. Combining first class production with the virtuosity of Jon Scott, the New Adventures of Modern Jazz EP fuses the laid back, freeform style of Jazz with the chilled beats of Liquid Drum & Bass.
Never Give Up is an emotion filled number with intricate percussion and sultry vocals sliding into a hypnotic bass roller, completed with some choice piano and more of Jon's sublime playing. The Only One, takes elements of soul & jazz, and marries them to a somersaulting bassline. Light trumpet flourishes combined with delicate flute playing create the perfect hybrid of the two genres.
Talking Jazz continues the smooth, rich tone as Saxxon and Scott combine with vocalist Wednesday Amelia. Soulful vocals and a bouncing bassline working together with Scott's deft playing to create a living breathing track that can still slay the dancefloor. Sunset Strip closes the EP, blending a jumping bassline, jazzy stabs, vintage samples and uplifting vocals, meaning that the sunny vibes of Sunset Strip finish the EP just as musically as it began.
Classic yet contemporary, the New Adventures of Modern Jazz EP is a milestone in the fusion of Jazz and Drum & Bass and one sure to appeal to lovers of both genres.
01. Saxxon feat. Jon Scott - Never Give Up
02. Saxxon feat. Jon Scott - The Only One
03. Saxxon feat. Jon Scott - Talking Jazz feat. Wednesday Amelia
04. Saxxon feat. Jon Scott - Sunset Strip
05. Saxxon feat. Jon Scott - New Adventures Long Player [EP Mix]