Planet V Radio Show 001 - Hosted by Alibi - 15- 02-2016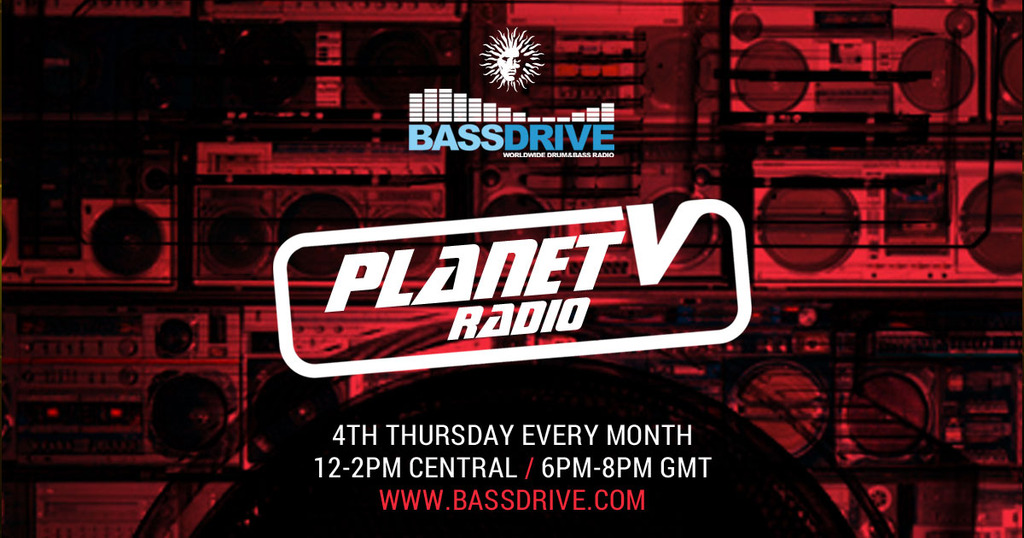 We're very excited about the return of Planet V Radio... after a long stint on the world famous Ministry of Sound Radio, it's back - bigger, better and broadcasting to the world!!
We've teamed up with Bassdrive Radio and will be broadcasting on the 4th Thursday of every month... 12-2pm Central / 6pm-8pm GMT. But don;t worry, we'll make sure that we give you plenty of notice so you never miss a beat!
Up first, straight off the back of mixing the brand new PLANET V album, up step ALIBI - enjoy the show!
01 Alibi - Oxygen (V Recordings)
02 L-Side - Dreadlocks (V Recordings)
03 Command Strange & Intelligent Manners - Frontiline (Innerground DUB)
04 DJ Chap - Emperor (Chronic)
05 Random Movement & Jaybee - Good Enough (Liquid V)
06 DJ Chap & Andrezz - It's a New World feat MC Fava & L-Side (Liquid V)
07 Molly Duncan & The Frontlines - Kyoto (SoulStructure Remix) (Jazztics DUB)
08 TS & FD - Found A Reason Why (CIA)
09 Command Strange - Watcha Doin (Liquid V DUB)
10 Alix Perez & Ivy Lab - Arkestra (Critical Recs Promo)
11 Alibi & L-Side - Ogum (Liquid V DUB)
12 Urbandawn - Pavlov's Dog (Hospital)
13 Saxxon - Hight Tide (Guerra & Stone Remix) (Soultrader DUB)
14 Dorian and Skore - Heavy Breath (Mainframe DUB)
15 Kabuki & Serum - Heist Flick (V Recordings DUB)
16 Alibi - Overaged (V Recordings)
17 ISEE - Basic Workout (Mainframe DUB)
18 konichi - Contraband (Playaz DUB)
19 L-Side feat. MC Fava - So High VIP (V Recordings)
20 Alix Perez & Ivy Lab - Maiden (Critical Recs Promo)
21 Edit - Viewpoint (Shogun Promo)
22 Vangeliez - Move On (Soulbass Recs DUB)
23 ill Logic & Raf - Forever (Liquid V)
24 Alibi - Vega (V Recordings DUB)
25 MC Fats, Serum & Bladerunner - Inner Soul (V Recordings)
26 Think Tonk - Bury Dem (V Recordings)
27 Alibi - Hornet (V Recordings DUB)
28 Sam Binga - Tek Nuh Chat feat. Redders (Critical)
29 L-Side & Young G - Hands in The Air feat. Ragga Twins (DUB)
30 Bl4ck Owlz - Fake (Invisible)
31 Misanthrop - Deadlock (Neosignal)
32 Klax - Hotline (Critical)
33 Calibre - Blazin (Liquid V)
34 Makoto & Danny Wheller - Sunshine (Liquid V)
35 DJ Chap - Fear (Unreal Remix)
36 Random Movement - You've Got Something (Flight Pattern)
37 Unreal - Sunset (V Recordings DUB)
38 Alibi - Feelings (V Recordings DUB)
39 B-Science - Broken (Soul Deep DUB)