Alibi step up for SUNANDBASS Podcast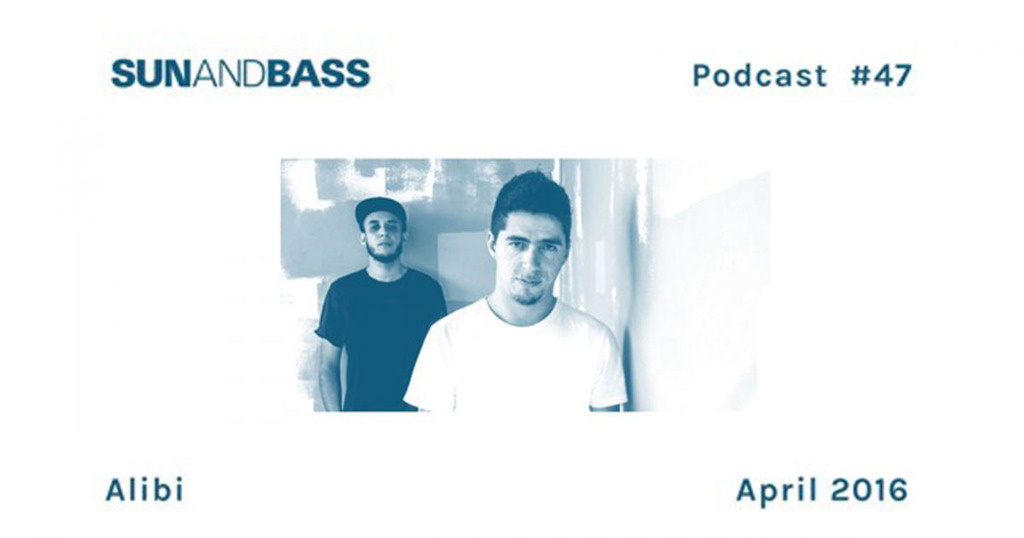 Check our SUNANDBASS Podcast #47 – with our very own Alibi on the controls.
Here's what S&B had to say about them and the mix....
Under their Alibi moniker, the guys started to make big waves last year. Made up of DJ Chap and Level 2, they've been releasing music since 2009 on labels such as V Recordings, Innerground and Chronic. Now signed exclusively to V, these guys look set to do great things in 2016 with plenty of music ready to drop.
Known their for love of a wide range of style of Drum & Bass, the guys effortlessly weave together dancefloor, musical, deep and upfront tracks in their sets, whilst all the time making sure to clearly show their roots and influences. Check out their SUNANDBASS Podcast for a taste!
Alibi - Vega [Dub]
Arcatype - Tempest [Ingredients]
L Side - I Can [Dub]
Fluidity - Deeper Vibe [Dub]
Satl & Malaky - What you Waiting For [?]
FD - Ambra [SUNANDBASS Recs]
Andrezz - Be Free [Dub]
Random Movement - Sleazy Bitch [Ivy Lab Remix] [Fokuz]
Dogface & Unreal - Untitled [Dub]
Phaction - Stratos (Total Science Remix) [Fokuz]
Spectrasoul - From the Jaws [IshChat]
Alibi - Aftermath [V Records]
Spectrasoul - 4urgh [IshChat]
Unknown - Parallels [dub]
L Side ft T.R.A.C. - Killer Transmission [V Records]
Kusp ft SMB - Fixate [Authentic Music]
Alibi & Command Strange - Ahead of You [dub]
Dj Limited - But I [Biological Beats]
Dj Strech - Hungry Tiger (Serum Remix) [Ako Beatz]
Alibi - Last Call [V Records]
Dj Marky & S.P.Y. - Yellow Shoes [Innerground]
LSB - Walking Blues [Soul:r]
Shotik & J Brown - The Other Side of the Force [V Records]
Nitri - Considerations [Dub]
Critycal Dub - Reckless [Dub]
Drifter - Elsewhere Now [Zero T Remix] [Fokuz]
Alibi - Reizenstein [Dub]
Solygen & Type 2 - Can't Go [Celsius]
Unknown - Untitled
Solid State - Just a Vision [Marcus Intalex & ST. Files Remix] [Renegade Records]
FInd out more about SUNANDBASS at http://sunandbass.net/
Or check their social networks:
Facebook: https://www.facebook.com/SUNANDBASS
Twitter: https://twitter.com/sunandbass
And you can check Alibi at:
Facebook: https://www.facebook.com/alibibrazil
Soundcloud: https://soundcloud.com/officialalibi