Philly Blunt - The Album - Pre-order now!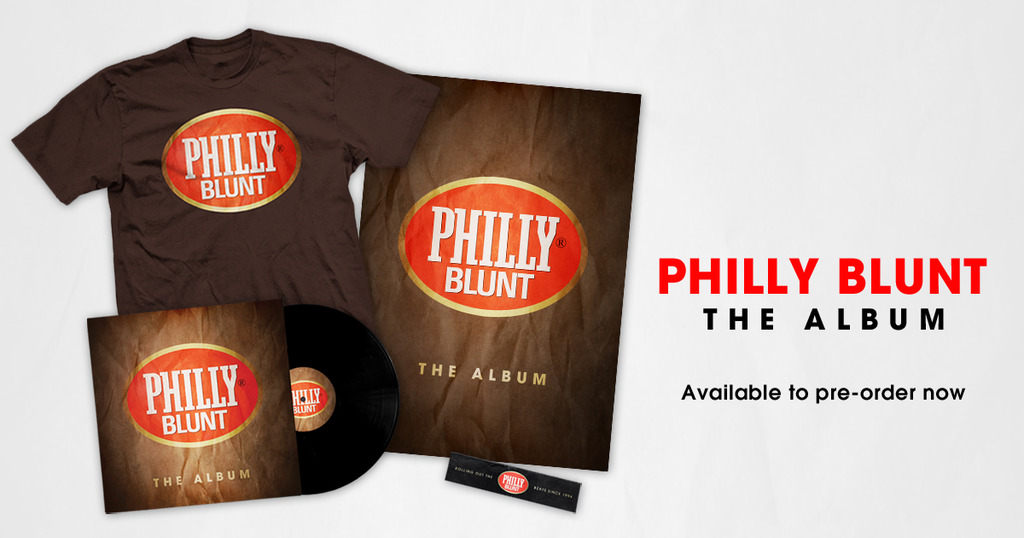 Philly Blunt Records, the seminal jungle drum & bass sister imprint of V Recordings, gets set to drop its very first album since its inception back in 1995. With a relatively honed but utterly distinct discography the Philly Blunt brand has been responsible for an array of classic music; from Leviticus 'Burial' which kicked it all off at the start through to early Dillinja and tracks such as the 'Warning' by the mysterious Firefox, and 'Buck Rogers', Philly Blunt has always been ready for the party.
Now 20 years later 'The Album' has arrived, the debut on the label, bringing untold classics right up to date with an onslaught of deadly remixes from Serum and Bladerunner plus a slew of new tracks by themselves, Firefox, Brazil's Critycal Dub and L-Side. The results make for an essential album, refreshing, nostalgic and utterly dance floor ready. Sometimes we have to go back to move forward.

1. Dillinja - Gangsta [Serum Remix]
2. Heist - 90% Rusk
3. Firefox - True Grit
4. Firefox & Glamour Gold - Bass Switch [Serum Remix]
5. Serum - Red Eyes feat. Inja
6. Firefox - Poison Darts
7. Firefox & 4-Tree - Warning [Serum Remix]
8. Serum - Easy Does It
9. Serum & Voltage - Save This World
10. Glamour Gold - You Can Run [Serum Remix]
11. Critycal Dub - Roadblock feat. Yush
12. Firefox - Buck Rogers [Bladerunner Remix]
13. Firefox - So Solid
14. Serum - Phenomenon feat. Trigga
15. Firefox - Let's Go
16. Serum & Voltage - Barbarian
17. L-Side & Serum - World Of Jungle Music feat. David Boomah
18. Dillinja - I Selassie I [Bladerunner Remix]
19. Firefox - Keep It Raw
20. Dillinja - Muthafucka [Explicit Remix]