The debut Philly Blunt album has landed!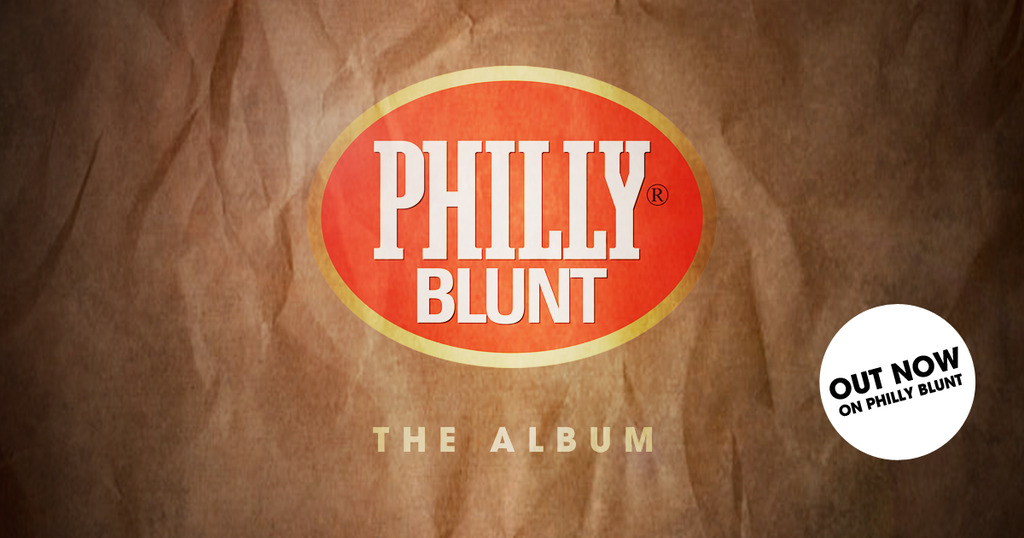 Serum steps up to oversee the debut album on the seminal Jungle / D&B label Philly Blunt.
iTunes: http://bit.ly/Philly_Blunt_Album-iTunes
Beatport: http://bit.ly/Philly_Blunt_Album-BP
Juno: http://bit.ly/Philly_Blunt-Juno
Google Play: http://bit.ly/Philly_Blunt-GPlay
Spotify: http://bit.ly/Philly_Blunt-Spotify1
Featured on the album

1. Dillinja - Gangsta [Serum Remix]
2. Heist - 90% Rusk
3. Firefox - True Grit
4. Firefox & Glamour Gold - Bass Switch [Serum Remix]
5. Serum - Red Eyes feat. Inja
6. Firefox - Poison Darts
7. Firefox & 4-Tree - Warning [Serum Remix]
8. Serum - Easy Does It
9. Serum & Voltage - Save This World
10. Glamour Gold - You Can Run [Serum Remix]
11. Critycal Dub - Roadblock feat. Yush
12. Firefox - Buck Rogers [Bladerunner Remix]
13. Firefox - So Solid
14. Serum - Phenomenon feat. Trigga
15. Firefox - Let's Go
16. Serum & Voltage - Barbarian
17. L-Side & Serum - World Of Jungle Music feat. David Boomah
18. Dillinja - I Selassie I [Bladerunner Remix]
19. Firefox - Keep It Raw
20. Dillinja - Muthafucka [Explicit Remix]
Available on 4x12" Vinyl || CD || Digital
Dance music goes in cycles, one year it's one sound, and the next year it's another. There is however, one style of music which, despite being written off countless times by the mainstream music press in its twenty something year history, has weathered the storms, and every weekend has people dancing and smiling the world over - Jungle music.
What started in London's inner city estates and tower blocks, where a melting pop of sounds, cultures, and people came together to create one of the UKs most exciting musical movements, has since spread to every corner of the globe.
A huge number record labels, producers and DJs, all played integral roles in the development of the genre. Long before the dawn of hi-speed internet they banged the drum for Jungle music, collecting new followers rave by rave, town by town, and country by country. One such label which contributed to this musical revolution was Philly Blunt Records.
The brainchild of Brixton based DJ's Bryan Gee & Jumpin' Jack Frost, the label was created to sit alongside their already hugely popular V Recordings in 1994. They started with a bang. The first release was the seminal 'Burial' by Leviticus, a true Jungle anthem, which even made it into the national charts.
Fast forward to 2016, and with just 25 releases in 22 years Bryan Gee decided the time was right for the labels debut album project. And who better to collaborate with for this album than a man who, over the past 10 years has embraced the jungle sound, and been at the forefront of its continued growth and popularity - Serum.
Serum is one of the most prolific of the new breed of Jungle / Drum & Bass producers. His mix of vintage Jungle and futuristic Jump Up has shown widespread appeal. Having re-worked a series of Jungle classics like Taktik's 'It's The Way', Ray Keith's 'Girls Dem Want It' and Uncle 22's '6 Million Ways to Die' as well as notching up 3 Philly Blunt releases, Serum without doubt has the credentials to deliver.
And so here it is, the first Philly Blunt album. Combining the talents of both the original Jungle pioneers and the new generation of Jungle soldiers, this collective have delivered an enticing mixture of lovingly crafted remixes and brand new productions. Grab your whistle, your horn and your lighters.. it's time to rave,
Philly Blunt style!
Over the following few years the labels mantra was quality over quantity. With an slew of genre defining classics from the likes of Dillinja, Firefox, Glamour Gold and London's Most Wanted the label earned its place in ravers hearts and the jungle history books. Since then the label has continued to push its distinctive sound and style, and by only releasing music when the right tracks come along, the label has gathered a legion of fans craving the authentic jungle sounds it delivers.
Available from:
Connect with Philly Blunt