Introducing T.R.A.C.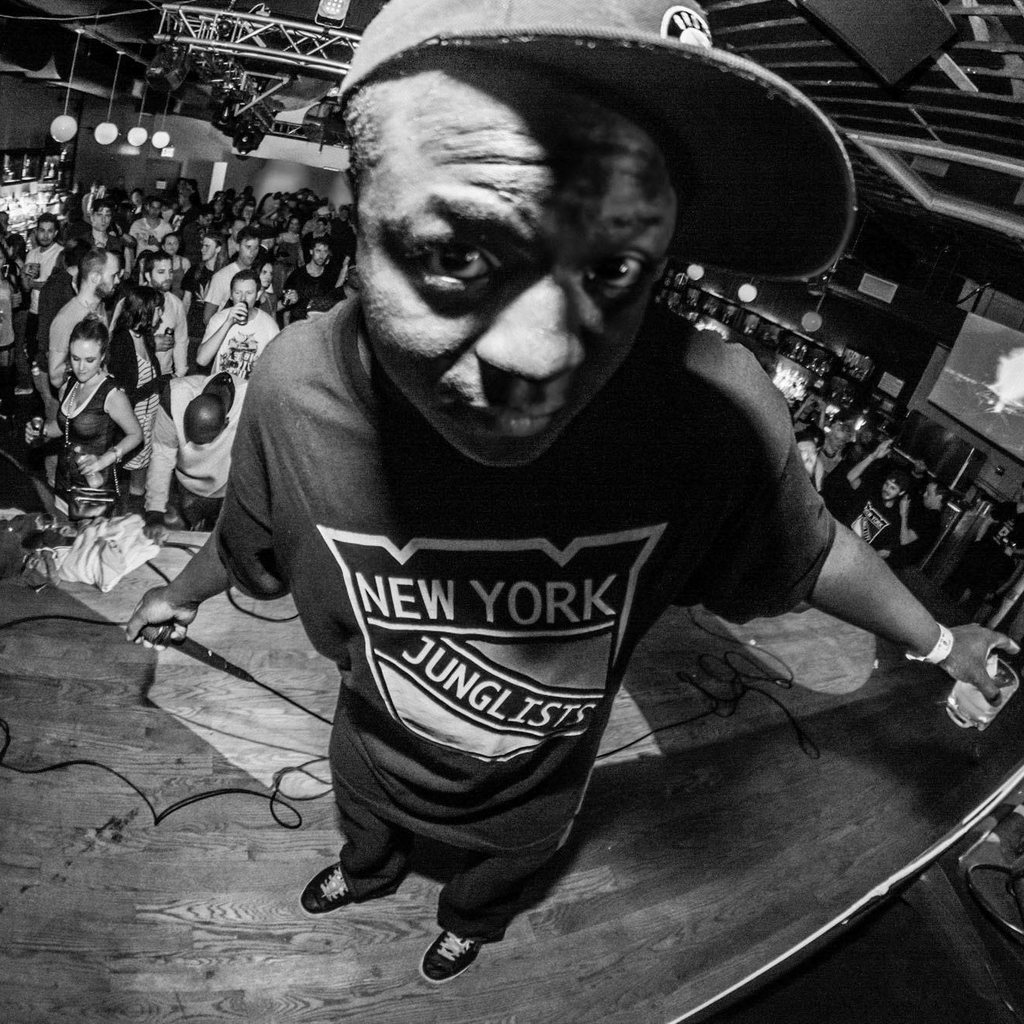 When it comes to Hip Hop, New York is home to many great MC's and artists of all genres. Anyone who has ever visited the borough of Brooklyn will have seen its wide mix of cultures, ethnicities, and renowned musicians living within some of the most historic neighbourhoods in the world. Growing up within this melting pot has inspired the MC known as T.R.A.C. - his name alone clearly states what his intent is all about... "To Rule And Conquer".
So what's this New York based Hip Hop MC doing on Liquid V? Well, as well as his first love of Hip Hop, T.R.A.C. is a long-time lover of breakbeats at 174bpm - perhaps taking his inspiration from Marc Mac, legend of 4 Hero and Reinforced fame who produced his debut album on BBE Records.
Over the past 10 years T.R.A.C. has built up a loyal following performing at D&B events all over the North America, Canada and Europe, and it was on one such occasion that he caught the attention of V Recordings head honcho Bryan Gee. Instantly recognising his lyrical skills and the opportunity to unite that East Coast Hip Hop style with its distant cousin from across the pond, Drum & Bass.
Over the past 2 years T.R.A.C. has been working hard, and for those of you who have been paying attention, you will have seen his name crop up across a host of releases on V Recordings, Liquid V, Shogun Audio and many more. So ahead of his debut Drum & Bass album next year, we've collected together some of the highlights from his V releases, together with two brand new exclusive tracks so you can get a taster of what T.R.A.C. is all about on 'The V Singles' - trust us, you won't be disappointed!
Tracklist
1. Paul SG - Let Me Show You feat. T.R.A.C. & LaMeduza
2. Dave Owen - The Partys Arrived feat. T.R.A.C.
3. DJ I-Cue - Easy feat. T.R.A.C.**
4. Submorphics - Higher Ground feat. T.R.A.C.
5. Raw Q - Style feat. T.R.A.C.**
6. Paul SG - Stay Classy feat. T.R.A.C.
7. Mr Joseph - Soul Girl feat. T.R.A.C.
8. Command Strange - Black & White feat. T.R.A.C.
9. L-Side - Killer Transmissions feat. T.R.A.C.
10. Mr Joseph - Tape Bang feat. T.R.A.C.
**Brand new exclusive track
Connect with T.R.A.C.