ANDREZZ RETURNS TO LIQUID V WITH THE 'FREE YOUR MIND EP'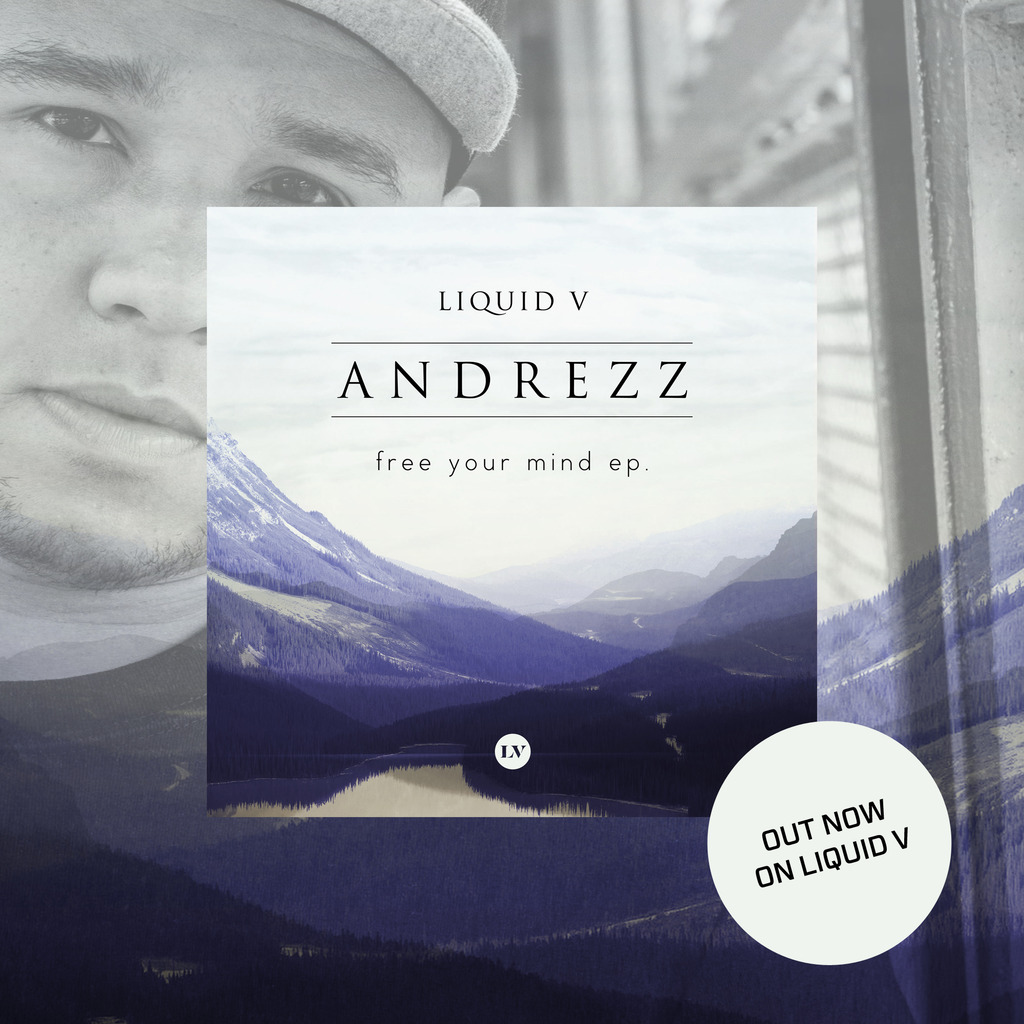 Andrezz returns to Liquid V with a stunning release to follow up the 2013 Resistance EP. It's most definitely been worth the wait. 4 tracks taking you on a journey through a liquid soundscape. Kicking off with the jazz tinged 'Take You There', to the deep funky grooves of 'Free Your Mind', the reflective 'Memories Remain' and all rounded off with deep, brooding basslines of 'Rigel Brightness'.
Andrezz precision production gives all his music a clean, but soulful character, Free Your Mind EP is as fresh as it comes!
Part of the current Sao Paulo invasion that is taking D&B by storm , Andrezz has cut with teeth on labels like Innerground, Chronic, Dutty Audio & Prestige Music. Also look out for Andrezz on the forthcoming V Recordings / Sun&Bass collaboration 'Viva Brazil' presented by legend DJ Patife.
Tracklisting
1. Andrezz - Take You There 5:17
2. Andrezz - Free Your Mind 5:38
3. Andrezz - Memories Remain 5:57
4. Andrezz - Rigel Brightness 6:15
Connect with Andrezz: