Pre-order the new book from Jumpin Jack Frost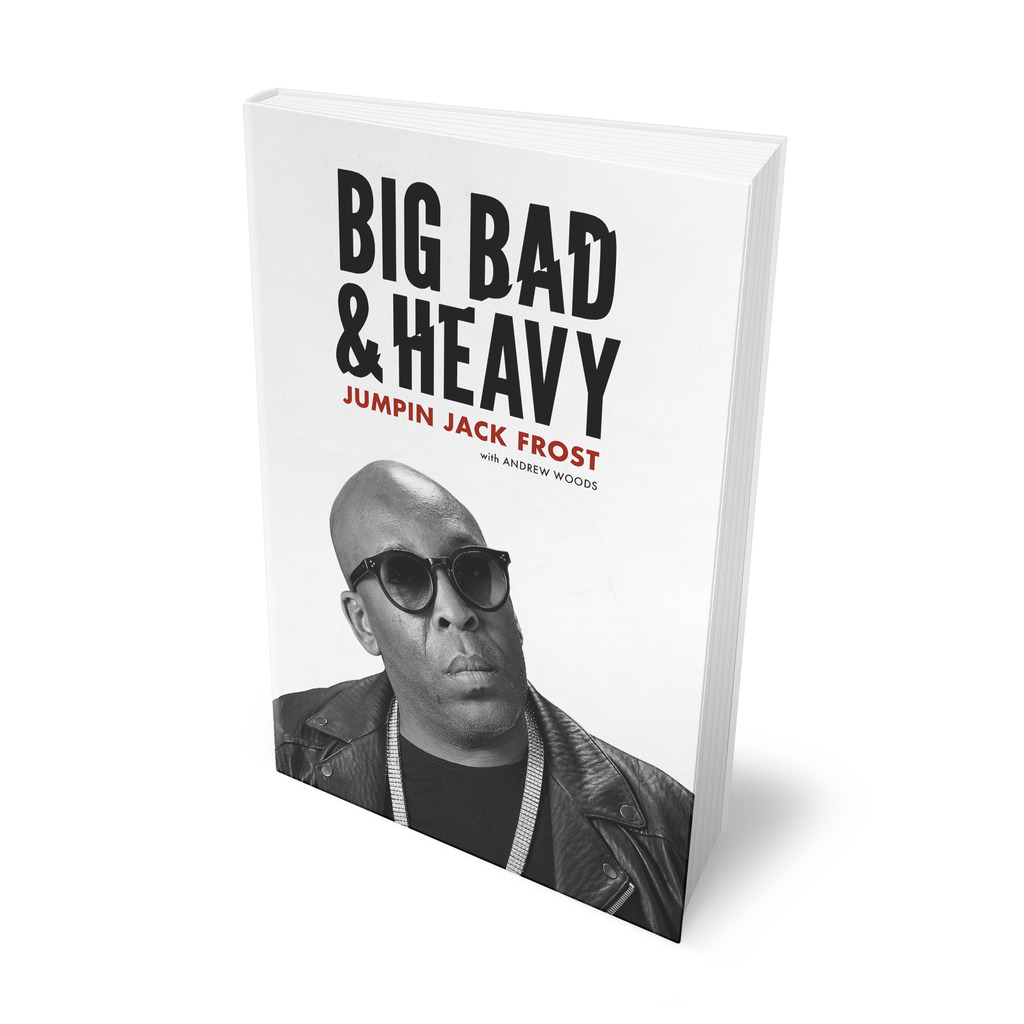 Big, Bad & Heavy - Jumping Jack Frost with Andrew Woods.
Sex, Drugs & Drum and Bass! The brand new autobiography available to pre-order now!
IF YOU PURCHASE BEFORE 21ST APRIL 2017, YOU'LL HAVE THE OPPORTUNITY TO HAVE YOU NAME PRINTED IN THE DEDICATION SECTION IN THE BACK OF THE BOOK.*
ALSO ALL BOOKS WHICH ARE PRE-ORDERED BEFORE THE RELEASE DATE WILL BE HAND SIGNED BY JUMPING JACK FROST. ESTIMATED RELEASE DATE 22nd MAY 2017.

PRE-ORDER FROM MUSIC MONDAYS NOW

Big, Bad & Heavy is the story of legendary jungle DJ Jumping Jack Frost; a man who lived his life at the break-neck speed of the music he played. Raised on the tough south London streets of Brixton, Nigel Thompson was saved from a life of crime and punishment, by music. A pirate DJ on Passion FM, when acid house broke down virtually every cultural boundary in the UK, Frost was right there at the forefront of the British rave revolution. Then, when hardcore splintered into jungle in the early nineties, Frost became one of the figureheads of this uniquely British phenomenon; releasing many of the tunes that defined this scene, on his and fellow DJ Bryan Gee's hugely influential record label V. V would go on to break artists such as the Mercury-Prize winning Roni Size, a success story that saw Frost travelling the planet on his quest to take jungle global. A life of sex, drugs and drum and bass followed as Frost became established as one of the hardest working DJs on the circuit.
But no matter how hard he tried to evade the criminal lifestyle that had taken many of his friends down, prison, guns and violence were never far away. And when his drug use started to spiral out of control, Frost faced a battle that threatened to take everything he had.
Featuring contributions from Goldie, Roni Size, Congo Natty, Bryan Gee, Jazzie B, DJ Ron, Tipper Irie and many more, Big, Bad & Heavy is the compelling story of one man's bruising journey through the deepest, and darkest, jungle of all...

SUPER DELUXE BUNDLE contains:
Signed Book
Name printed in the back of the book
Limited Edition Mix CD
A2 Poster (folded)
Big, Bad & Heavy T Shirt (Choose the T-Shirt size above)
Free entry to London launch party
ALSO AVAILABLE
£30 Deluxe Bundle ONLY 250 COPIES - Signed Book / Name in the back of the book / Limited Edition Mix CD / Poster
£20 Signed Book / Name in the back of the book