Serum & Voltage - Cobra EP [Philly Blunt]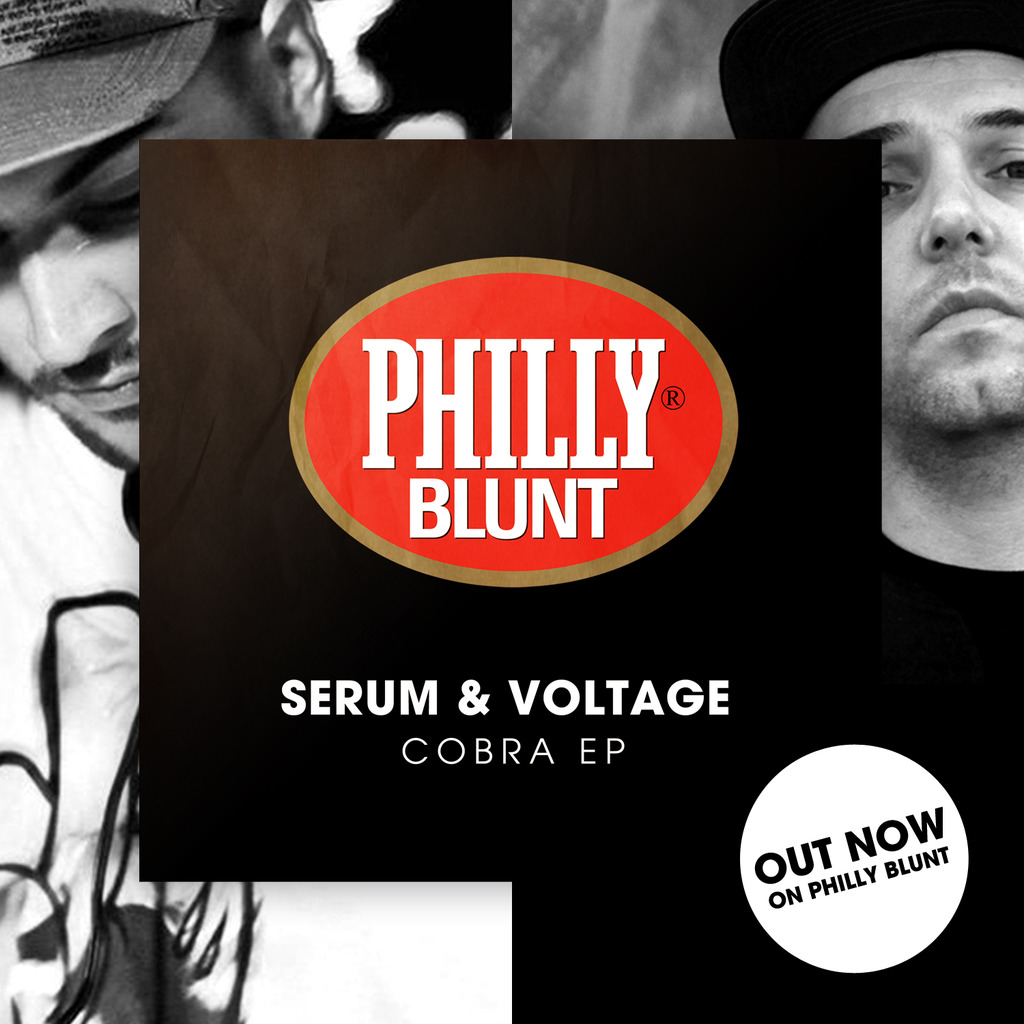 After teaming up for two of the standout tracks from 2016 's debut Philly Blunt album, Serum & Voltage link up to deliver a stellar EP for the iconic Philly Blunt imprint.
Download direct from the V Store
Solidly sticking to its quality over quantity formula the enigma that is Philly Blunt has always been a byword for dancefloor slaying Jungle / Drum & Bass - and this EP is no exception to that formula.
As 2/3rds of the 'Kings of The Rollers' trio alongside fellow Junglist Bladerunner, Serum & Voltage are on some run of form at the moment, smashing up raves and festival stages all over the world. And with production skills to match their high energy DJ sets it is no surprise that between them they have garnered attention from labels as diverse as Low Down Deep, Metalheadz, V Recordings, 31 Recordings, Ram Records and Renegade Hardware.
With each release brining a new dimension to a finely crafted sound, as expected they have delivered something special for their Philly Blunt outing together - 4 tracks which buck the here today gone tomorrow trend of so much dance music in the digital age, these tracks strike like a Cobra! You have been warned!
Download and stream from all good retailers
Connect with Serum:
Facebook: https://www.facebook.com/serumdnb
Twitter: https://twitter.com/serumdnb
Soundcloud: https://soundcloud.com/serum
Connect with Voltage:
Facebook: https://www.facebook.com/voltageukdnb
Twitter: https://twitter.com/VOLTAGE_DRUMS
Soundcloud: https://soundcloud.com/voltage_official_uk