DJ Mag Panel with Bryan Gee, DJ Patife, T.R.AC. & Delicat (SUNANDBASS)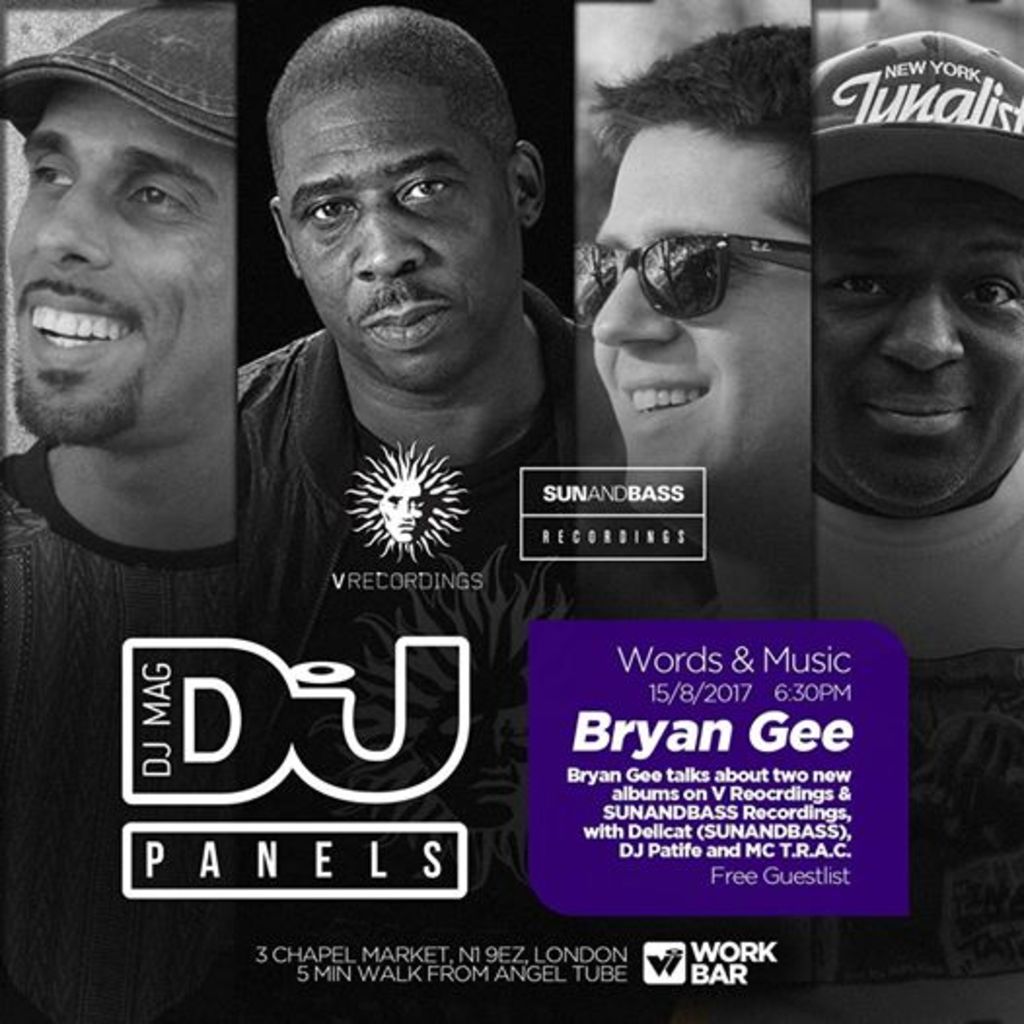 We'll will be joining DJ Mag this upcoming Tuesday 15th August at London's Work Bar for a special panel discussion and live sets. Joining Bryan Gee will be SUNANDBASS head honcho DJ Delicat, DJ Patife and MC T.R.A.C.
Doors open at 6:30pm London time and the panel starts at 7:00pm. Complimentary drinks ahead of the panel and best of all - it's completely FREE!!! You just need to sign up to the guest list here
It all goes down at Work Bar, 3 Chapel Market, London N1 9EZ
During the panel, Gee will be presenting two new releases; 'Viva Brazil: SUNANDBASS Sessions' mixed by legendary Brazilian DJ/producer DJ Patife and a hip-hop/drum-and-bass project curated by up-and-comer MC T.R.A.C..
DJ Patife shared some thoughts on the 'SUNANDBASS' release: "As a person who loves to share, I thought about my boys in Brazil who have been following and supporting D&B all these years. I was trying to find a way for all of them, or at least a few of them to come to SUNANDBASS, and to see and feel what I was feeling."
The event will conclude with a Q&A session and intimate DJ sets.