DJ Patife presents Viva Brazil: SUNANDBASS Sessions - Out Now!18 fresh D&B tracks - T-Shirt Bundles, Digital, Vinyl & CD!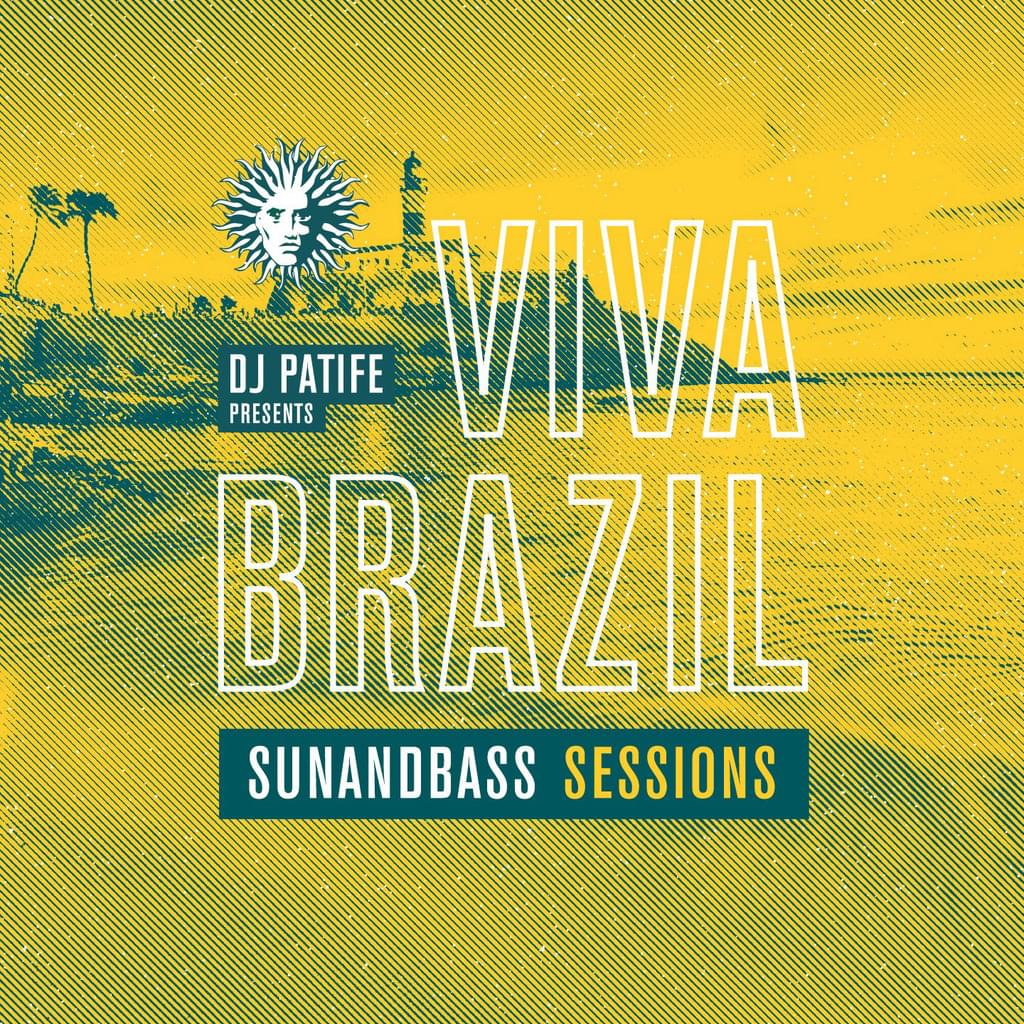 OUT NOW! Viva Brazil - Bundles, Vinyl, CD & Digital. There's a strictly limited amount of signed CDs so be quick before they run out!
It's summer time, It's hot out there... and DJ Patife is about to make it even HOTTER. Directly from the sun soaked beaches of his native Brazil, SUNANDBASS & V Recordings are proud to bring you DJ Patife Presents- Viva Brazil: SUNANDBASS Sessions.
DJ Patife has compiled new and exclusive music from some of the most exciting producers in Brazil including names such as L-Side, Alibi, Drumagick, Andrezz, Simplification & Translate, Drumagick, Level 2, David WS, Vangeliez, Critycal Dub & DJ Chap along with new music from himself and guest appearances from top class talent such as Command Strange, The Levels, ArpXP & MC Fats...
Available here - http://bit.ly/go-plv079
This project is an important one. Its represents Patife's re-found love for the game that was re-ignited by a trip to the SUNANDBASS festival. In his own words, DJ Patife tells how and why he felt so inspired.
'From 2009 to 2013, I was away from the industry due to marriage, kids and other personal stuff, but also I'd stepped away from the scene because at that time I wasn't so happy about the music that was out there. A lot of things was changing and it seemed like a natural time for me to take a break.
Then in 2014, I had my first SUNANDBASS experience, it was a game changer for me in so many ways! As a Drum & Bass lover, it was hard to believe that for a whole week an event took place in a paradise named San Teodoro in Sardinia (Italy). An event full of people who love this music from all around world, all alongside those legends who've been in this scene since the beginning.
As a person who loves to share, I thought about my boys in Brazil who have been following and supporting D&B all these years. I was trying to find a way for all of them, or at least a few of them to come to SUNANDBASS, and to see and feel what I was feeling.'
... and thats exactly what he did. Viva Brazil: SUNANDBASS Sessions is a beautifully compiled ode to the SUNANDBASS festival, but also Patife's love of Drum & Bass. This exciting project kicked off last month with 'The Vibe Is Coming EP' EP that was released on both digital and vinyl on SUNANDBASS's own label with a selection of tracks that can also be found here.
The tracks on this compilation are fresh and new but they also manage to capture the essence of the first time you went raving in the sun. This album is a labour of love for Patife, SUNANDBASS & V Recordings.
TRACKLIST
1. L-Side - What You Say
2. DJ Patife & Vangeliez - Flying High
3. DJ Chap - Brown
4. The Levels - Shadow Fighter [Alibi Remix]
5. ArpXP & Level 2 - You
6. Alibi - Feelings
7. Drumagick - South Beath
8. L-Side - Thought Love
9. L-Side - Moonshine feat. MC Fava
10. Simplification & Translate - Samba Tonight
11. Simplification & Translate - Don't Forget
12. DJ Patife, Duoscience & Mayforms - White Sand
13. Andrezz - Sweet Things
14. Level 2 & Critycal Dub - Sideways Jazz
15. Alibi, Unreal & Dogface - Lasagna
16. Alibi & Command Strange - Ahead of Me
17. L-Side - Dust Version
18. DJ Patife & David WS - The Vibe Is Comin' feat. MC Fats
Connect with DJ Patife
Facebook: https://www.facebook.com/deejaypatife/
Instagram: https://www.instagram.com/deejaypatife
Twitter: https://twitter.com/djpatife
Soundcloud: https://soundcloud.com/djpatife
Mixcloud: https://www.mixcloud.com/PatifeDJ

Connect with SUNANDBASS
Website: http://sunandbass.net
Facebook: https://www.facebook.com/SUNANDBASS
Instagram: https://www.instagram.com/sunandbassofficial
Twitter: https://twitter.com/sunandbass
Soundcloud: https://soundcloud.com/sunandbass
YouTube: https://www.youtube.com/sunandbass

Connect with V Recordings:
Facebook: https://www.facebook.com/vrecordings
Twitter: https://twitter.com/v_recordings
Soundcloud: https://soundcloud.com/vrecordings
Mixcloud: https://www.mixcloud.com/v_recordings
YouTube: https://www.youtube.com/planetvtv