Planet V Leeds - 25 Years of VFriday 9th February 2018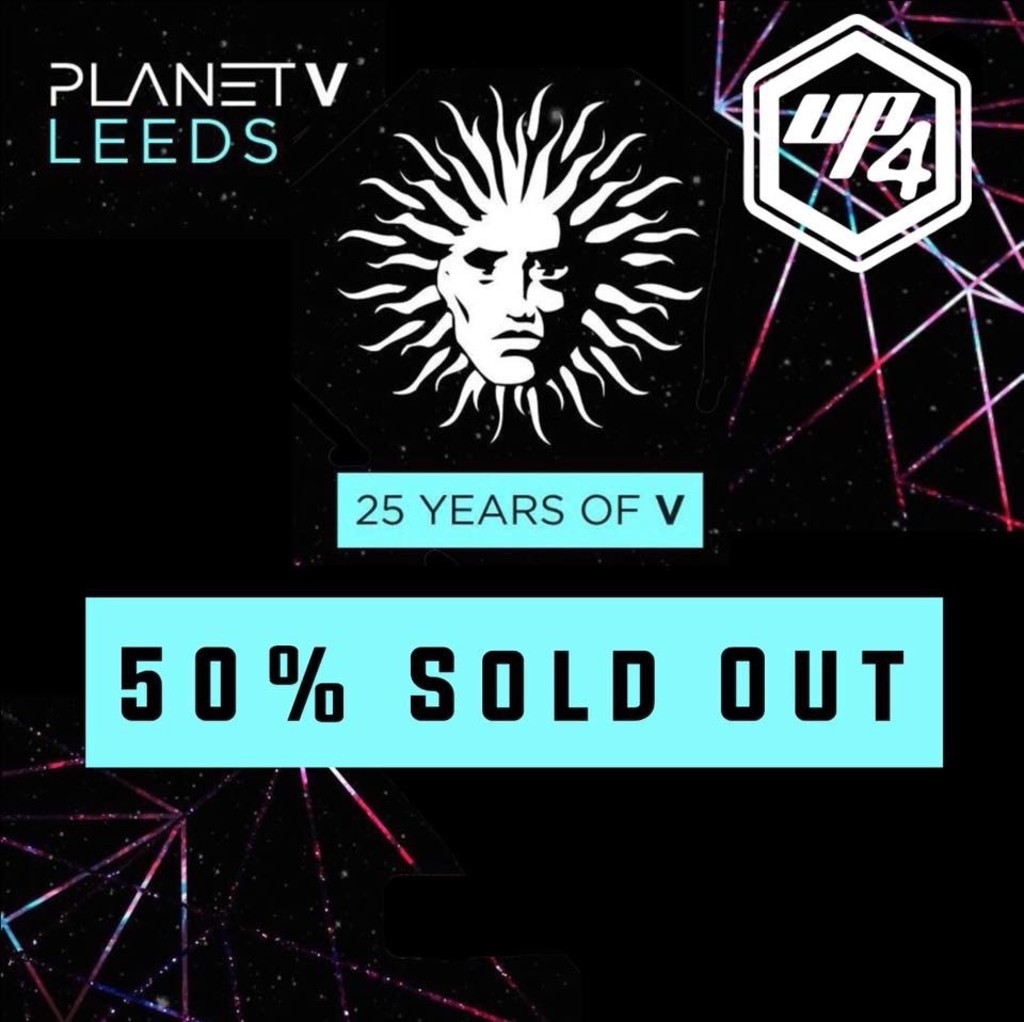 TOTAL SCIENCE (Special Guest)
SERUM
COMMAND STRANGE
ARTIFICIAL INTELLIGENCE
BRYAN GEE
DEEFA MC
MC DEANIE RANKIN
FRAZAH (Exclusive DnB Set)
IVO
MC SUBLIMINAL
SLIM
UP4 RESIDENTS
UP4 started 2 years ago in a small venue with just our friends, and over the last couple of years has turned into one of the biggest Drum and Bass nights in Leeds, filling out multiple venues such as Beaverworks, Canal Mills & The Warehouse and hosting some of the best DJ's giving you unforgettable nights!
This is the LAST TIME to celebrate with the UP4 group the way you know it, and we're giving you the biggest send off in the best way we know how: with the BIGGEST UP4 YET.
We've gained EXCLUSIVE rights to throw the first party to celebrate 25 years of V Recordings & Planet V. V is one of the biggest drum and bass record labels in the world and we're kicking off their 25 years' celebrations! This label takeover is being followed by events at the likes of Motion and Fabric as well as two of the world's biggest festivals, so we are extremely privileged to hosting it in Leeds.
We feel this collaboration is the only suitable way for us to say goodbye and thank you, with some of the biggest names in the Drum and Bass scene.
This is just after exams and when students loans are still fresh in your bank so we want you all there to help us celebrate!