Planet V - Drum & Bass Vol. 3 - Mixed by Command StrangeThe iconic mix series returns!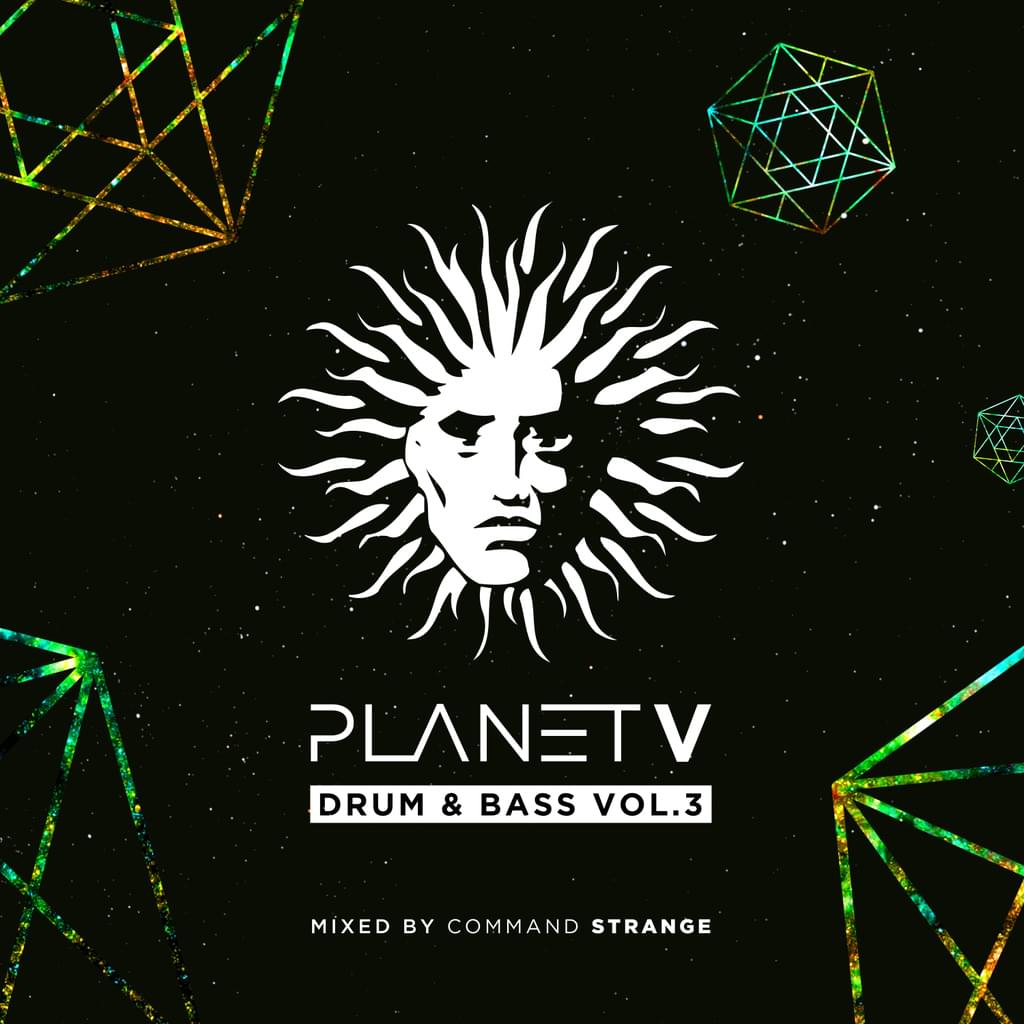 Coming off the back of the biggest release of his career, Command Strange mixes the 3rd edition of Planet V - Drum & Bass.
AVAILABLE DIRECT FROM THE V STORE
AVAILABLE FROM ALL GOOD MUSIC PLATFORMS
Both Command Strange's recent EP's topped the charts at Beatport & Juno, whilst simultaneously getting some serious airtime on Radio 1 & Kiss FM. The Russian producer is currently working on new material, so V Recordings decided to make the executive decision to commission him to mix Vol. 3 of their Planet V - Drum & Bass series. The album & mix features some of the labels biggest hits from their outstanding back catalog from the likes of Drumsound and Bassline Smith, Bladerunner, Serum, Need For Mirrors, Bailey, Mr Joseph & DJ Patife. Along side these gems there are new and exclusive tracks and remixes from Alibi, DJ Chap and Andrezz and of course the man himself Command Strange.

As always V Recordings comes with a track listing full of class and quality, hand picked from their classic and extensive catalog. The label continues to solidify their legacy with yet another brilliant release.
**New exclusive track
Album Tracklist
01. DJ Chap & Andrezz - It's A New World feat. L Side & MC Fava - Alibi Remix**
02. Alibi & Disaszt - Double Trouble
03. Command Strange - Can't Stop
04. Need For Mirrors - M.I.A
05. Critycal Dub - Ghetto Ride feat. Yush
06. Firefox - Keep It Raw VIP
07. Serum - The Finger
08. Bladerunner - The Test
09. Kabuki & Serum - Heist Flick
10. L-Side - Killer Transmissions feat. T.R.A.C.
11. Need For Mirrors - Son of Sorrow
12. Drumsound and Bassline Smith - Rasta Blasta VIP
13. L-Side - Rain feat. Christina Tamayo
14. Command Strange - This Night
15. The Levels - Shadow Fighter - Alibi Remix
16. Need For Mirrors - Wood & Water
17. dRamatic & Command Strange - Try To Understand
18. Paul T & Edward Oberon - Fire
19. Bailey - Stargazing feat. Tali
20. Think Tonk - Magnificent
21. DJ Patife & David WS - The Vibe Is Coming feat. MC Fats
22. Critycal Dub - Roadblock feat. Yush
23. Command Strange - Never Too Much
24. Alibi - Hornet VIP**
25. Alibi - Trunk feat. MC Coppa
26. Alibi & Command Strange - Skyline VIP**
27. Serum - Phenomenon Pt 2 feat. Trigga
28. Command Strange - Face 2 Face
29. Unreal, Alibi & Dogface - Lasagna
30. Nazca Linez - Meridian Arc
31. Need For Mirrors - Pagans
32. Command Strange - Whatca Doin'
33. Makoto & Danny Wheeler - Midnight Hour
34. Duoscience - Night Traffic
35. T.R.A.C. - Blue feat. Calibre
36. T.R.A.C. - Late Night Connection feat. Serum & Dynamite MC
37. Think Tonk - Ride On - Benny Page Remix
38. Rowpieces - Break For Love
39. Furney - Farewell
40. Andrezz - Take You There
41. Command Strange & Satl - Life feat. Pouyah
42. Mr Joseph - Tape Bang feat. T.R.A.C.
43. Serum & Voltage - Cyber Funkin
44. Addiction & Villem - Makes Me Feel Fine
45. Alibi & Command Strange - Ahead Of Me VIP**
46. Dave Owen & T.R.A.C. - Bossin Ova feat. David Boomah
47. Rowpieces - Do What You Like
48. T.R.A.C. - Step Tune feat. Random Movement & Adrienne Richards
49. Serum and Paul T & Edward Oberon - Take My Breath Away
50. Alibi & Disaszt - I Got You feat. Zarah
51. Command Strange - Zero Sugar
52. Think Tonk - Whatever You Go Do feat. Inja
53. Mr Joseph - Good Vibez feat. T.R.A.C. and Deeizm
54. T.R.A.C. - Take The Reigns feat. Command Strange
55. Various Artists - Planet V Vol. 3 - Mixed by Command Strange
Connect with Command Strange
Facebook: https://www.facebook.com/commandstrangemusic
Twitter: https://twitter.com/Command_Strange
Soundcloud: https://soundcloud.com/command_strange
Instagram: https://www.instagram.com/commandstrange