PAUL T & EDWARD OBERON STOMP INTO THE FOREFRONT Sleepwalk & Stomp out now on V!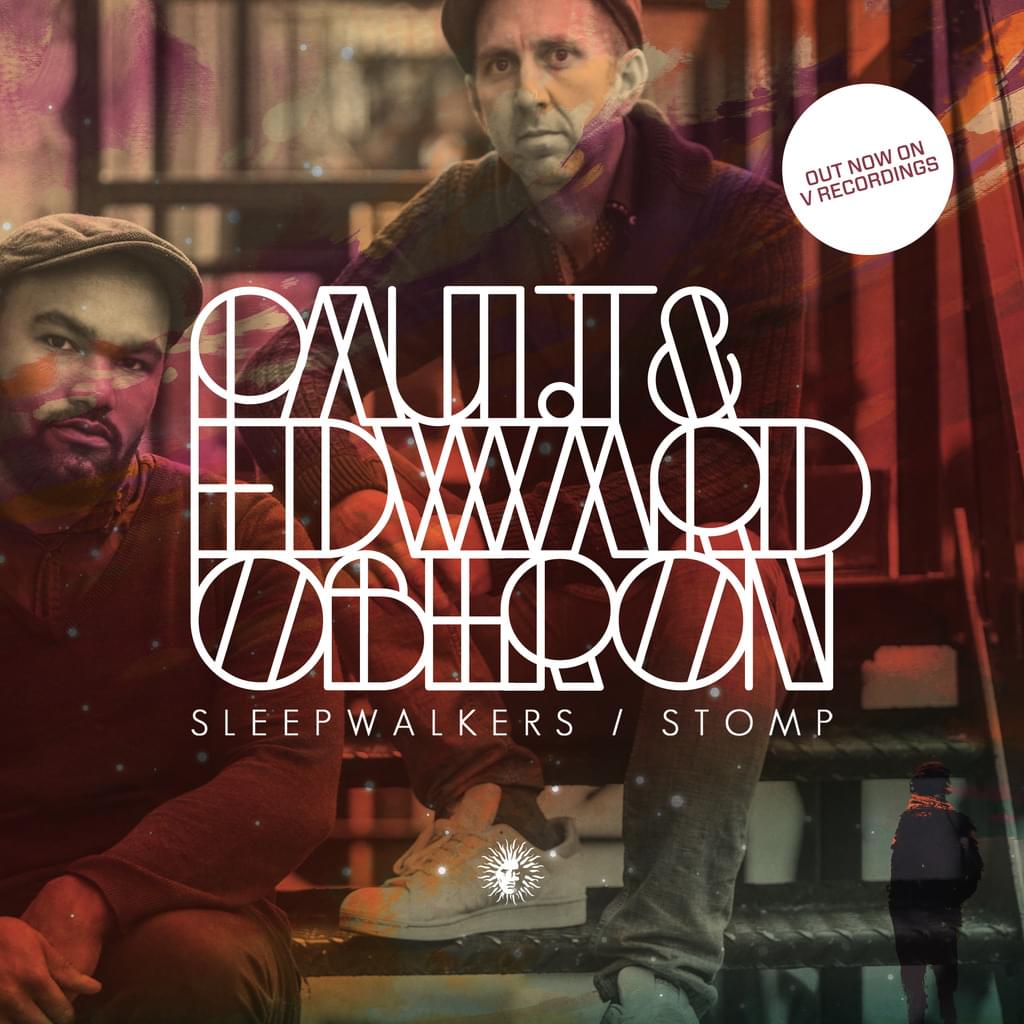 Paul T & Edward Oberon have been mainstays of the V Recordings family for a good few years now. And no wonder. They're both producers and deejays, capable of moving a dancefloor with either iron-fist aggression or velvet-glove subtlety. Their secret weapon of Edward's vocals is the final piece which marks them out as absolutely unique. Garnering regular airplay from the likes of BBC Radio 1 and 1Xtra, as well as support from the A-list of tastemaking D&B deejays, they're just as capable of delivering their emotive, molten soul flavours live as on record.
Download direct from V | Download and stream from other retailers
So, this release comes charged with anticipation. These two might just take us in any direction they fancy. We've seen them create purist liquid, shadowy tinges of darkness, nods to the old skool, and future-proofed engineering. Sometimes all within one tune.
"Sleepwalkers" and "Stomp" display two facets of the Paul T & Edward Oberon ethos. Atmospheric layers of strings and vocals give way to flexing sinews of bass and jaw-testing drums in "Sleepwalkers". Then the gangsta synth-horn stabs of "Stomp" build into almost techy percussiveness tempered by a floating clip of Edward's voice. These are unmistakeably hard tunes aimed straight at the dancefloor, but the beauty and musicality in their arrangement can't help shining through.
As much as we hear of them, these two producers still somehow manage to twist and contort between sub-genre pigeon-holes. If you're going to classify them as liquid then that liquid must be lava, bringing heat and an edge of danger with its fluid smoothness. And, trust, raves will feel it.
Paul T & Edward Oberon:
Facebook: https://www.facebook.com/Paultedwardoberon
Twitter: https://twitter.com/PaulTandEdwardO
Soundcloud: https://soundcloud.com/pault-edwardoberon