Classic V sounds from The InsidersIntegrity / Falling Down feat. Ayah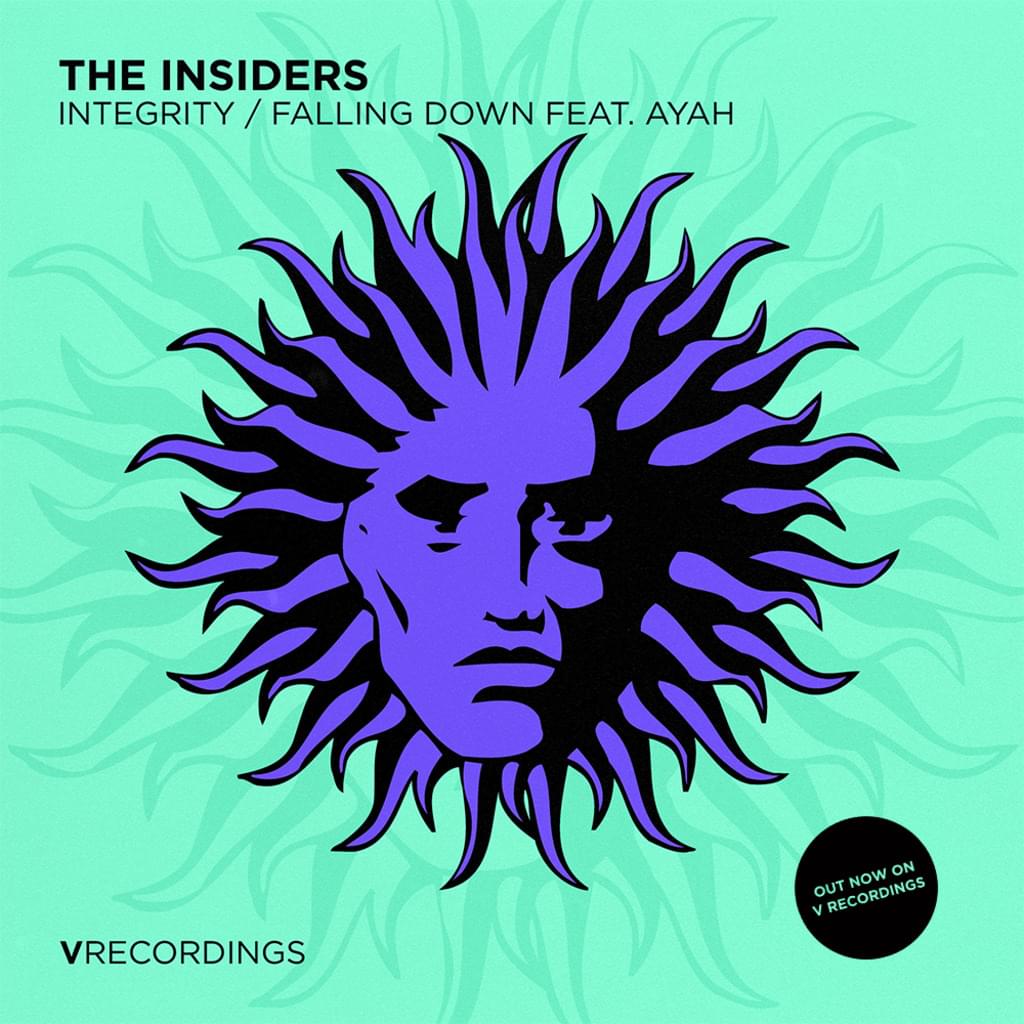 Over the past decade The Insiders have released music on some of the most respected labels in the drum & bass scene, including Metalheadz, Integral, 31 and Good Looking, and it's no surprise as to why. Purveyors of rolling dancefloor and liquid D&B sounds they've picked up a multitude of fans along the way.
Download direct from V | Download and stream from other retailers
Stalwarts of the Bristol scene their 'Intrigue' night is 16 years deep and has hosted every name in the D&B hall of fame, and continues to provide the city with some of the finest underground sounds the scene has to offer.
The tail end of 2018 saw The Insiders hook up with the V camp for their long overdue debut, contributing a stand out track to the second edition of Liquid V's 'After Party' series. Now hot on its heels they step up to the mighty V Recordings with their own two track release. Taking a slightly harder edge that some might know them for, 'Integrity' has Bristol funk running through its veins and classics V influences shine through with a 21st century twist. The rolling vibe continues into the second track featuring the inimitable Ayah on vocals. 'Falling Down' is a straight up dancefloor stomper and if you've paid much attention to the sets of label boss Bryan Gee over the years, you know exactly why he snapped them up for V as soon as he heard them. Future classics in the making.
Soundcloud: https://soundcloud.com/theinsiders
Facebook: https://www.facebook.com/dnbinsiders