V RECORDINGS PODCAST 076 - APRIL 2019NEW LOOK, SAME FIRE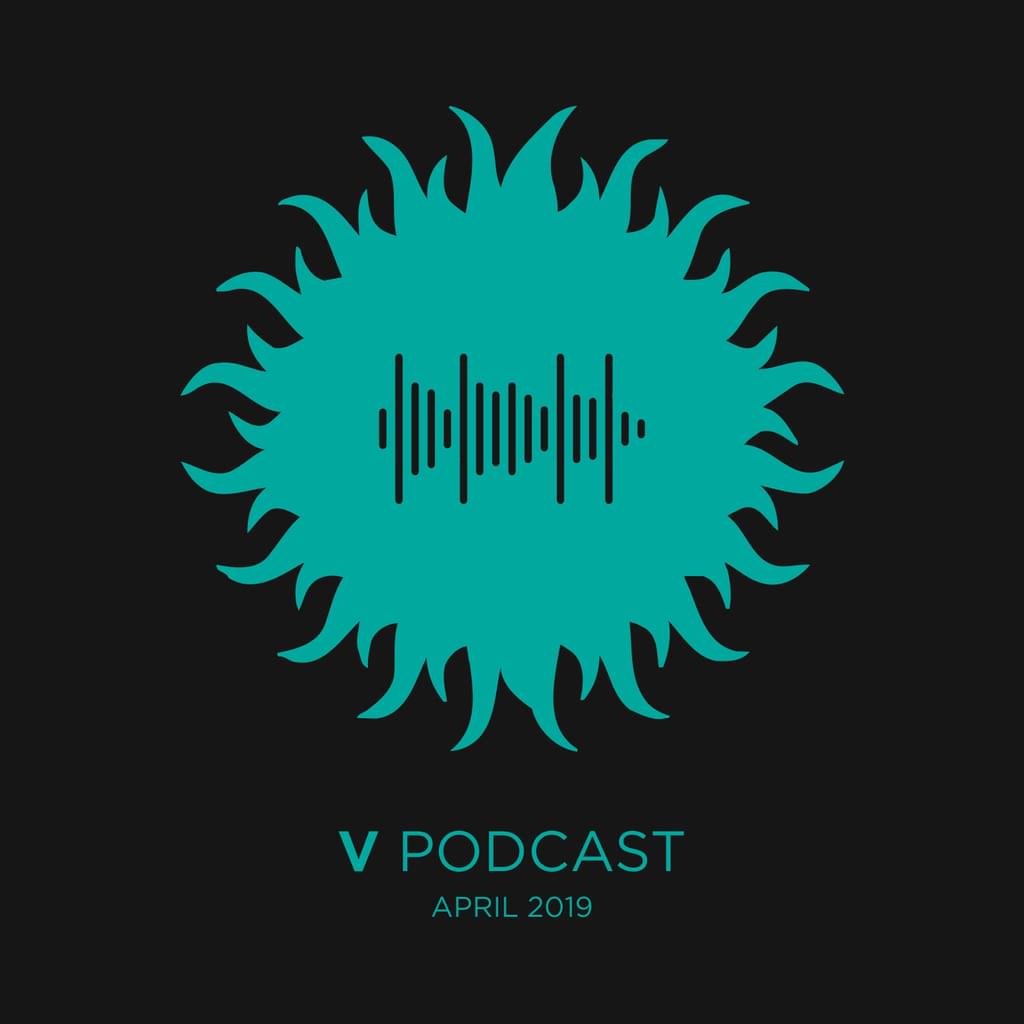 Bryan Gee brings you two more hours of fire for the 76th V Recordings Podcast. New music from the likes of Lenzman, Voltage, S.P.Y and Need For Mirrors. The spotlight shines on E-Z Rollers this month, as Bryan explores the groups discography.
As always you can Tweet your thoughts and requests for future shows direct to Bryan Gee @vforever or email bryan@vrecordings.com.
Soundcloud | Mixcloud | iTunes
01. The Insiders - Falling Down feat. Ayah
02. The Vanguard Project - Want You Back
03. T.R.A.C. & Random Movement - Step Tune feat. Adrianne Richards (Blame Remix)
04. Dr Meaker - Right Back (Unreal Remix)
05. Command Strange and Dramatic - Try to Understand (L-Side Remix)
06. DJ Marky - Hard to Find
07. DJ Andy - So Much Love
08. Mr Joseph x Illmatika - Her Name Is feat. Sabrina Carr
09. DJ Trace and Emery - Elation feat Sopheye
10. Lenzman - Food Feat Konny Kon
11. Lenzman - Rain feat. Children of Zeus
12. Mr Joseph - Feels Good to Me feat. T.R.A.C. & Identified
13. Command Strange and Danny Wheeler - Golden Era
14. Krust - Untitled
15. Carlito and Addiction - Rain on Me
16. Carlito and Addiction - Spinner
17. Need for Mirrors - Run Run
18. Walker - Blue Soul feat. Roxi Yung (Particle Remix)
19. Beat Merchants - Whisper feat. Brace & Dan-I (Dunns River Mix)
20. E-Z Rollers - Believe
21. E-Z Rollers - Rolled Into 1
22. E-Z Rollers - Walk This Land (Lock Stock and Barrel Mix)
23. E-Z Rollers - Tough At The Top
24. E-Z Rollers - Ready For Love
25. E-Z Rollers - Ready For Love (Clipz Remix)
26. E-Z Rollers - RS2000
27. Command Strange & Alibi - Stardust
28. Paul T & Edward Oberon - Look For The Light
29. Dillinja - Grimey (Need for Mirrors Remix)
30. Need for Mirrors - No Nukes
31. Paul T & Edward Oberon - Broken Lights
32. Bou - Wine Ya B
33. Bou - Catwoman
34. Think Tonk - Riddim Impossible
35. Beat Merchants - Lock Down
36. Damien Marley -Medication (L-Side Bootleg)
37. Benny Page - Warn Dem
38. Voltage and Bou - Bun Da Place
39. S.P.Y - Landslide feat. Inja
40. Roni Size - Off Da Radar
41. Roni Size - Brush Dem
42. Think Tonk - Hill and Valley feat Kemikal