V Recordings Podcast 077 - May 2019Bryan comes with over 2 hours of fire...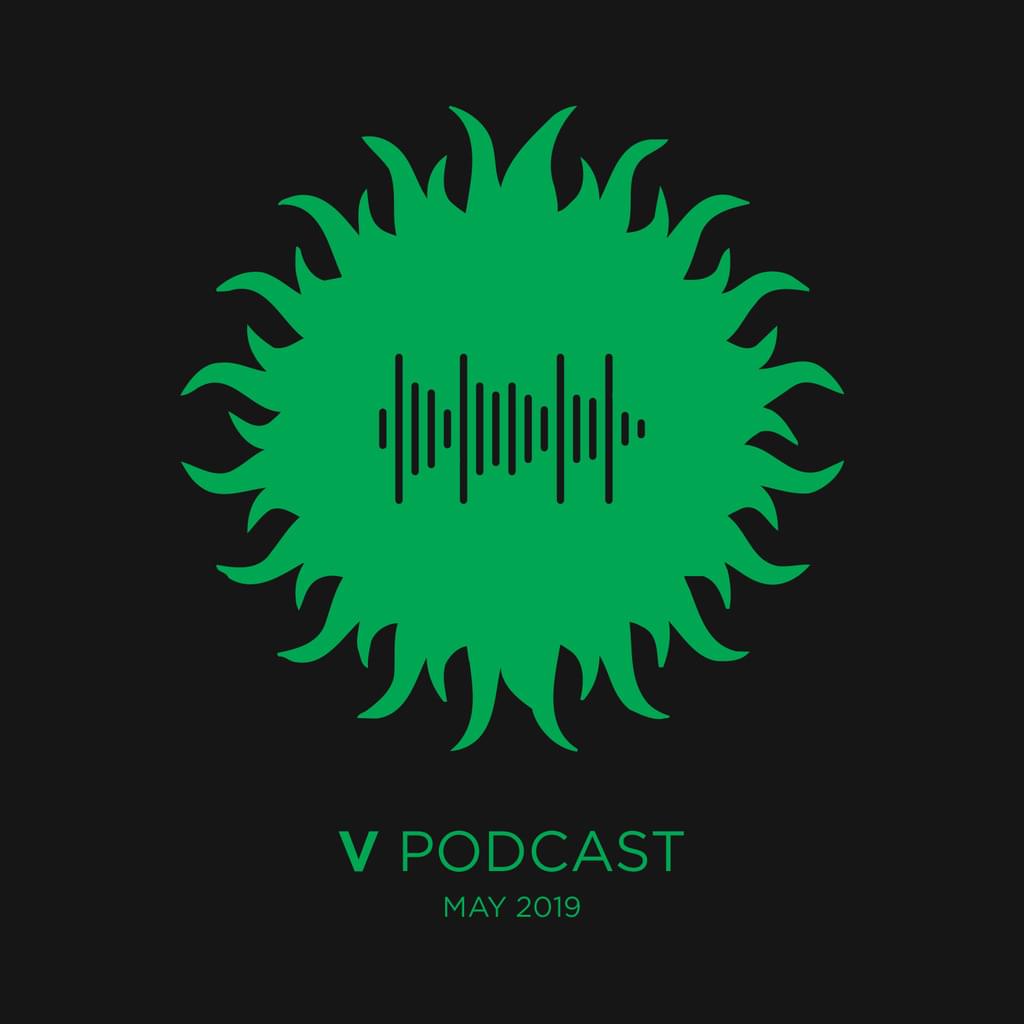 It's May and Bryan Gee brings you the 77th instalment of the V Recordings Podcast. Jam-packed with new music from there likes of Nazca Linez, Alibi, Kings Of The Rollers, Think Tonk and loads more. For the spotlight section of this months podcast, Bryan looks back at the catalogue of Absolute 2 Records, the UK Hardcore / Jungle label founded in 1991 by Simon "Bassline" Smith.
As always you can Tweet your thoughts and requests for future shows direct to Bryan Gee @vforever or email bryan@vrecordings.com.
Soundcloud | Mixcloud | iTunes
01. Dave Owen & T.R.A.C. - Yo Girl
02. Dave Owen & Jaybee - The Moment feat. T.R.A.C.
03. T.R.A.C. - Step Tune feat Random Movement & Adrienne Richards (Blame Remix)
04. Command Strange & Danny Wheeler - Golden Era
05. DJ Trace & Emery - Elation feat. Sofi Mari
06. Roy Davis Jr ft Peven Everett - Gabriel (Need For Mirrors Remix)
07. DJ Trace & Emery - Bliss feat. Sofi Mari
08. Grand Puba -I Like It (Mr Josph Remix)
09. Illmatica & Mr Joseph - Already Know You
10. Beat Merchants - Love Me feat. Illmatica
11. Echo B - The Things She Says
12. Think Tonk - Lowkey Slippy feat. Fox
13. Think Tonk - How We Do It Tonight (Command Strange Remix)
14. Nymfo & Sense - Hopeless And Free
15. Tramautize - Mind Your Own
16. Need For Mirrors - Peng A Leng
17. Need For Mirrors - Strings And Tings
18. Drumsound & Bassline Smith - Technique Soundboy (Marky Remix)
19. Total Science - Devils Gate
20. The Source - Nosher
21. M.i.six - Something For Your Mind
22. Nookie - Pedro Pulls An Essex Sort
23. Life On Mars - Absolute 010
24. Simon Bassline Smith - Jungle
25. Smith Inc. - Music And Life
26 Word Life - Velocity
27. Saxxon - False Sense
28. Need For Mirrors - Lambo
29. Need For Mirrors - No Nukes
30. Nazca Linez - Inland Empire
31. Beat Merchants - King Kong
32. King Of The Rollers - Rockers feat. Bassman
33. Roni Size - Trapped
34. Alibi - Take Me Back
35. Paul T & Edward Oberon - I Dont Trust You -
36. King Of The Rollers - Round Here feat. Redders
37. Dawn Penn - No No No (TC Remix)
38. King Of The Rollers - Gringo feat. MC Navigator
39. Alibi - Directions