V RECORDINGS PODCAST 078 - JUNE 2019HOSTED BY BRYAN GEE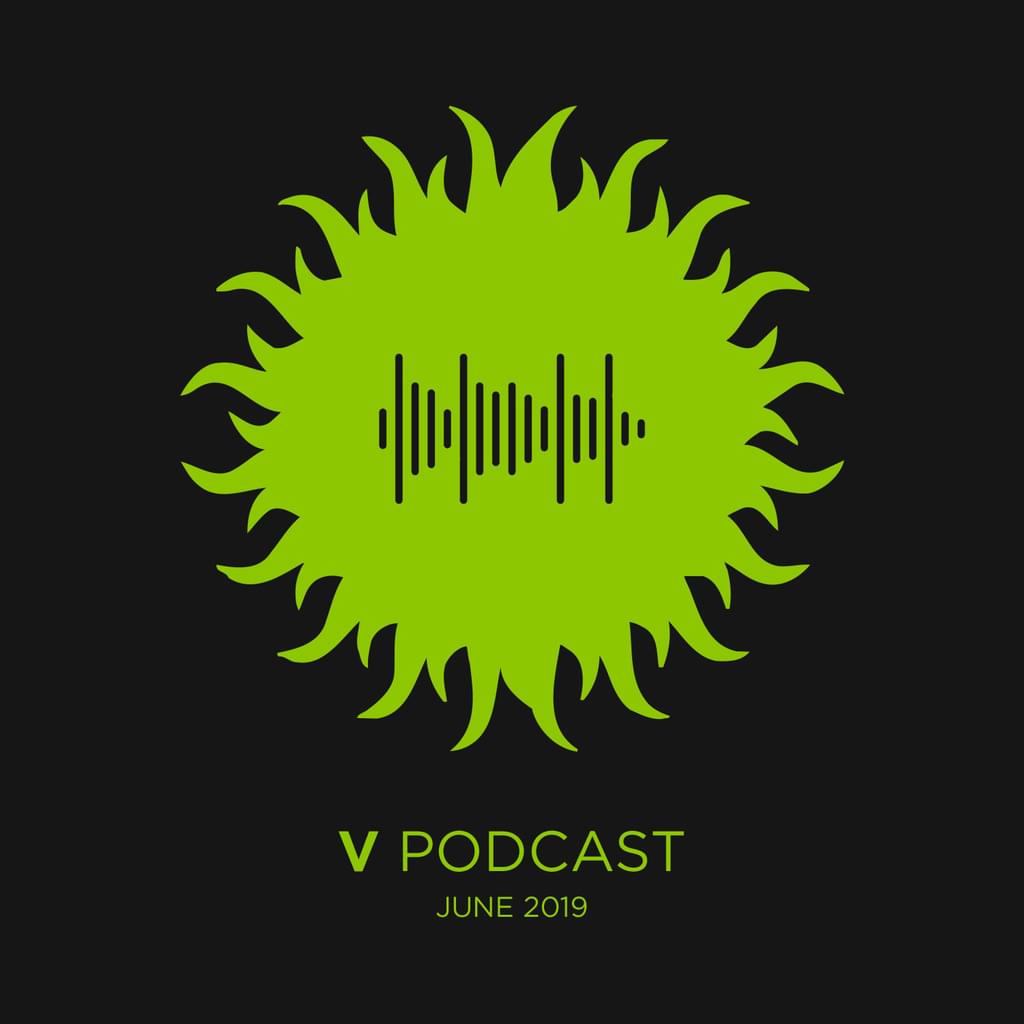 Bryan Gee steps up to the plate (on his birthday!) for the June 2019 edition of the V Recordings Podcast. Brand new music from Benny L, Serum, Paul T & Edward Oberon, Need For Mirrors, Sl8r and loads more. With the various 25 Years Of V Recordings albums just around the corner, Bryan dips into the history of V Recordings for this months spotlight, exploring the labels early releases and artists.
Soundcloud | Mixcloud | iTunes
As always you can Tweet your thoughts and requests for future shows direct to Bryan Gee @vforever or email bryan@vrecordings.com.
01. Break & Kyo - Past North
02. Danny Wheeler - Weekend Rush
03. Danny Wheeler And Command Strange - Ordinary Love
04. T.R.A.C. - Take The Reign (Command Strange Remix)
05. Think Tonk - How We Do It Tonight (Command Strange Remix)
06. Think Tonk & Fox - Low Key Slippy
07. FD - Better Man feat. MC Fox
08. Mr Joseph & Illmatika - Her Name Is (Beatmerchants Remix)
09. Roy Davies Jnr - Gabriel (Need For Mirrors Remix)
10. Danny Wheeler - Love Back
11. Scott Allen And Czar - Day By Day
12. FD - Top To Bottom
13. Sl8r - Ruff Neck Cru
14. Trex - Sugar Riddim feat. Singing Fats
15. Paul T & Edward Oberon - Broken Lights
16. Trinity AKA Dillinja - 30 Hertz (L-Side Remix)
17. T.R.A.C. - Late Night Connection feat. Serum and Dynamite MC (Benny L Remix)
18. Drumsound & Bassline Smith - All Crews
19. Dr Meaker & Unreal - Fighter (S.P.Y Remix)
20. Urbandawn - Come Together (feat. Tyson Kelly)
21. Roni Size - Trapped
22. Roni Size - Bouncability -
23. The Deceivers AKA Krust - Becomes You
24. The Deceivers AKA Krust - Breakdown
25. Roni Size & Die - Agility
26. Roni Size - The Refresher
27. Roni Size - The Calling
28. Trinity AKA Dillinja - Chapter 19
29. Krust - Burning
30. Lemon D - I Cant Stop
31. Roni Size - Physical
32. Roni Size - Timestretch
33. Die And DJ Suv - Get On Down
34. Roni Size - Dayz
35. Roni Size - Dayz (Benny L Remix)
36. Serum, Paul T & Edward Oberon - Moon In Your Eyes
37. Alibi - Directions
38. Digital - Deadline (Need For Mirrors Remix)
39. Need For Mirrors - No Nukes
40. Saxxon - Kingston Teff