V Recordings Podcast 079 - July 2019HOSTED BY BRYAN GEE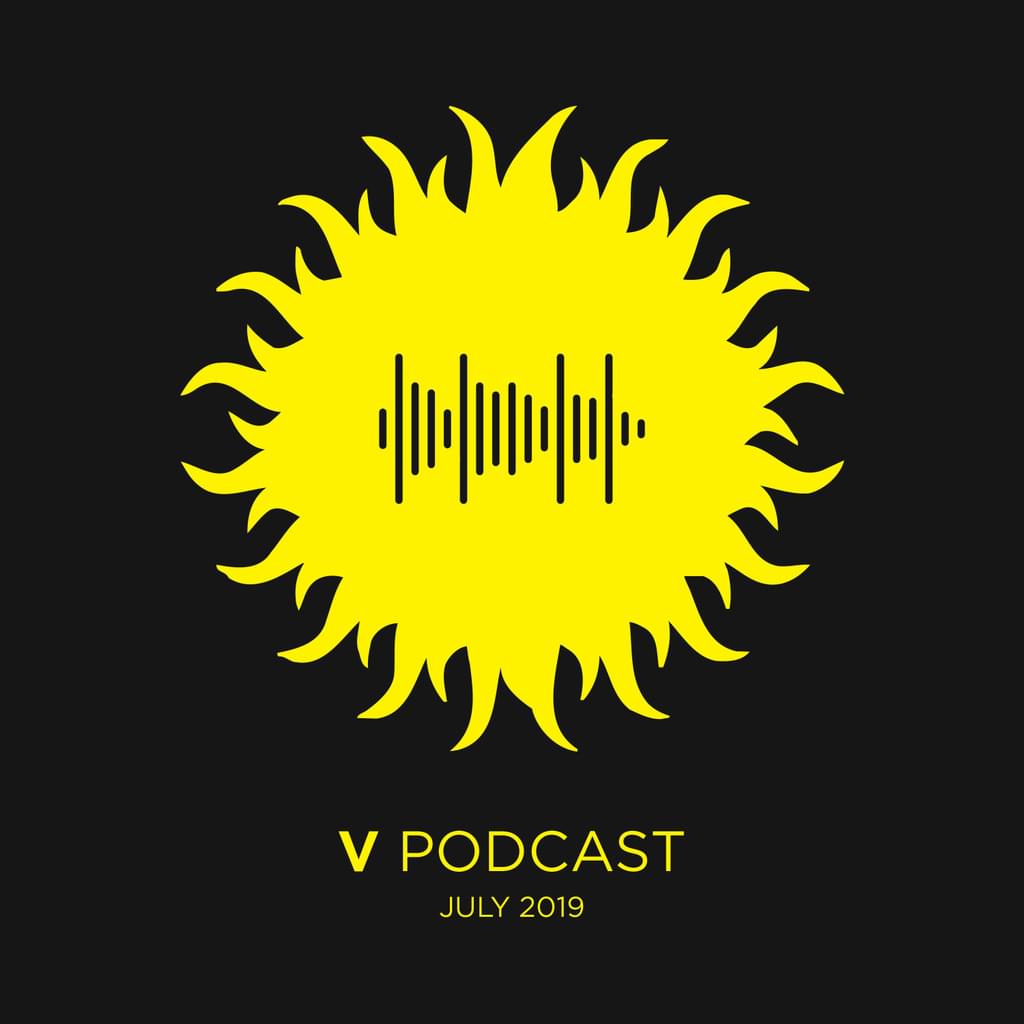 On the week joining 2 very special weekends (our Glastonbury takeover and the 'Future' Album Launch), Bryan steps up for another firing 2 hours. New music from the likes of Alibi, Bou, Serum, Particle, Sl8r and Toddla T. Continuing trend from last months spotlight, Bryan continues his journey into the tracklist of the forthcoming 'Foundations' Album. Things are starting to heat up here at V Recordings.
Soundcloud | YouTube | Mixcloud | iTunes
As always you can Tweet your thoughts and requests for future shows direct to Bryan Gee @vforever or email bryan@vrecordings.com.
01. Ellis D - I'm Burning
02. Peshay - Feel It
03. Danny Wheeler - On Love
04. Peshay - Jus A Vibe
05. Carlito & Addiction - Dreams and Patterns
06. Paul T & Edward Oberon - Feels Like Summer
07. T.R.A.C. - Take the Reigns (Command Strange Remix)
08. Break - I Need You
09. Carlito & Addiction - Stuck in a Dream
10. Alibi - Sorrow
11. Sl8r - Ruff Neck
12. Diemantle & Randall - Skeematics
13. Think Tonk & Fox - Low Key Slippy
14. Sam Binga & Redders - Vandilero (Particle Remix)
15. Beat Merchants - Lock Down (Blue Hole Mix)
16. Chase & Status - Murder Music Feat. Kabaka Pyramid
17. Toddla T - Instruction
18. Serum ft. Spyda - All Ganja Man (T>I Remix)
19. Bou & Serum - Superstar
20. The Sauce - Sauce
21. Kasra, Bou & Enei - No Logos
22. Alibi - Catalyst
23. Sl8r - Alumini
24. Lemon D ‎– Change (Remix)
25. DJ Krust - Guess
26. Die & Suv - Out Of Sight
27. Roni Size - Fashion
28. Scorpio - Trouble
29. Roni Size - Its Jazzy
30. Scorpio - Li Li
31. Die & Suv - War and Piece
32. Krust - Warhead
33. Ed Rush & Optical - Funktion
34. Artifical Inteligence - Uprising
35. Dillinja - Picture on My Wall
36. Alibi - Shurikan
37. Serum, Paul T & Edward Oberon - Moon in Your Eyes
38. L-Side - Gigabyte
39. Critical Impact - Pitch Black feat Coppa
40. Roni Size - Feel No Way
41. Need for Mirrors - No Nukes
42. Mr Joseph and Ilmatika - Already Know You