V Recordings Podcast 080 - August 2019HOSTED BY BRYAN GEE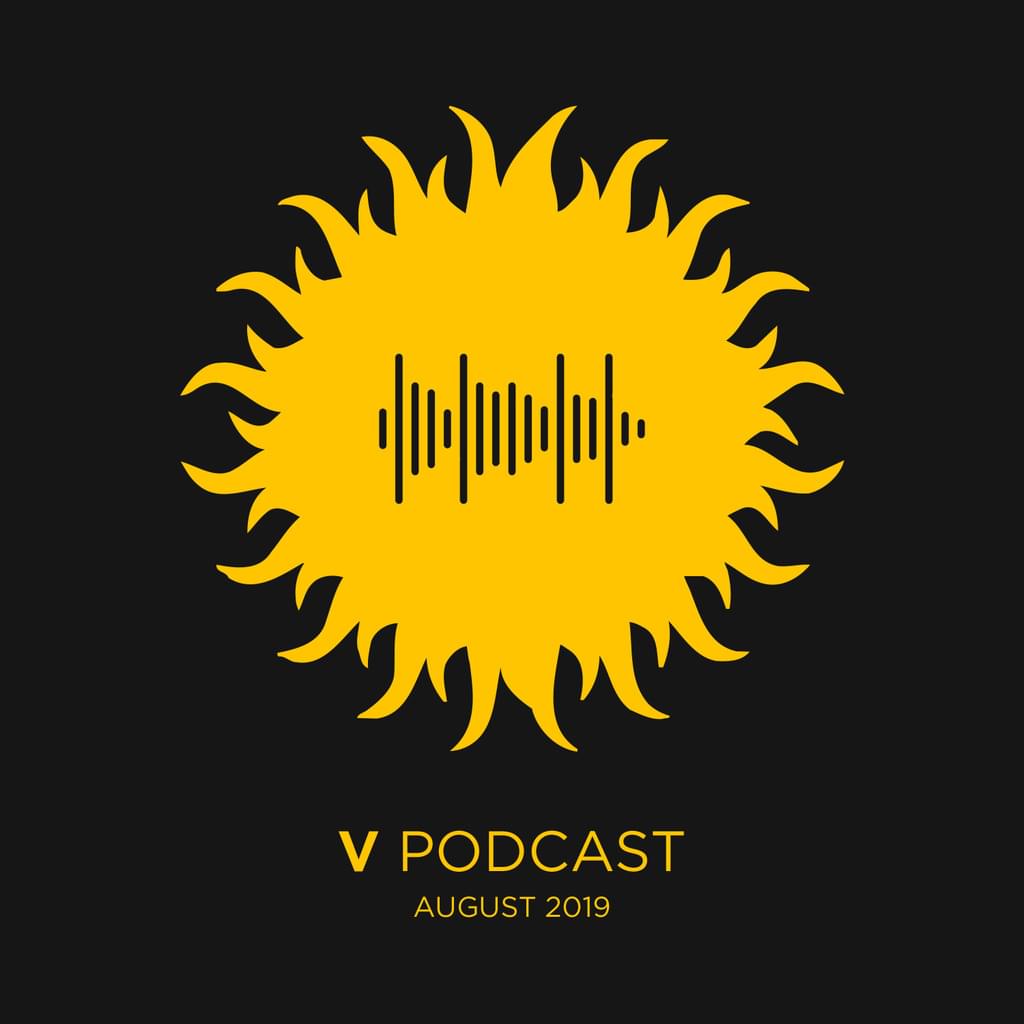 August is here and with festival season in full swing, Bryan takes some time out to roll out another golden two hour podcast. New music from the likes of Alibi, Clipz, Diemantle, Randall. The spotlight this month shines towards the Oxford area as Bryan selects 5 track from the historic Legend Records.
Soundcloud | YouTube | Mixcloud | iTunes
As always you can Tweet your thoughts and requests for future shows direct to Bryan Gee @vforever or email bryan@vrecordings.com.
01. DJ Die & Jenna G - Pity the Fool
02. Danny Wheeler - Transmission
03. Danny Wheeler - On Love
04. Jumping Jack Frost - Mrs Jones feat. Lorna King
05. ID - Reeboks feat. Sofi Mari
06. Beat Merchants - Hurricane (Command Strange Remix)
07. Tolima Jets - Atlanta
08. Alibi - Sorrow
09. Utah Jazz & DRS - Handle This (Pola & Bryson Remix)
10. Bcee - Back to the Street feat. Philippa Hanna
11. Moonchild - Cure (Paul Sg Remix)
12. Carloto & Addiction - Dreams Of Pattern
13. Atlantic Connection - Shine feat. Irene Merring (Macca & Loz Remix)
14. Carlito & Addiction - Stuck In A Dream
15. Paul Sg - The Mezzai feat. T.R.A.C.
16. Beat Merchants - Believe feat. Dan-I & T.R.A.C.
17. Inja - Get To Know You
18. Steve Spacek - Follow Me (Skeptical Mix)
19. Clipz - Down 4
20. Serum, Paul T Edward Oberon - Moon in Your Eyes
21. D Product & Kodan - Full Tilt
22. Command Strange - Rockit
23. Beat Merchants - Mbe Mbe
24. Beat Merchants - Mandela
25. Ruffstuff & Jayline - Pamela Shape Bottle
26. Current Value - Remorse feat. Coppa
27. Bou & Mark XTC - Lucid
28. Q Project - Night Moves
29. Spinback & Windmill - Divine Inspiration
30. Spinback - In Effect
31. Q Project - Champion Sound
32. DJ Lee & Tango Solutions
33. Die & Fox - More
34. Diemantle & Randall - Skeematics
35. Think Tonk - Tom & Heavy
36. Alibi - Big Man Jungle feat. Singing Fats & Cleveland Watkiss
37. DJ Krust - Not Necessarily A Man (L-Side Remix)
38. DJ Andy & Alibi - The Alley
39. Alibi - Surikan
40. Fixate - One For The Floor
41. Bungle - Mutant