V Recordings Podcast 081 - September 2019Bryan back at the controls!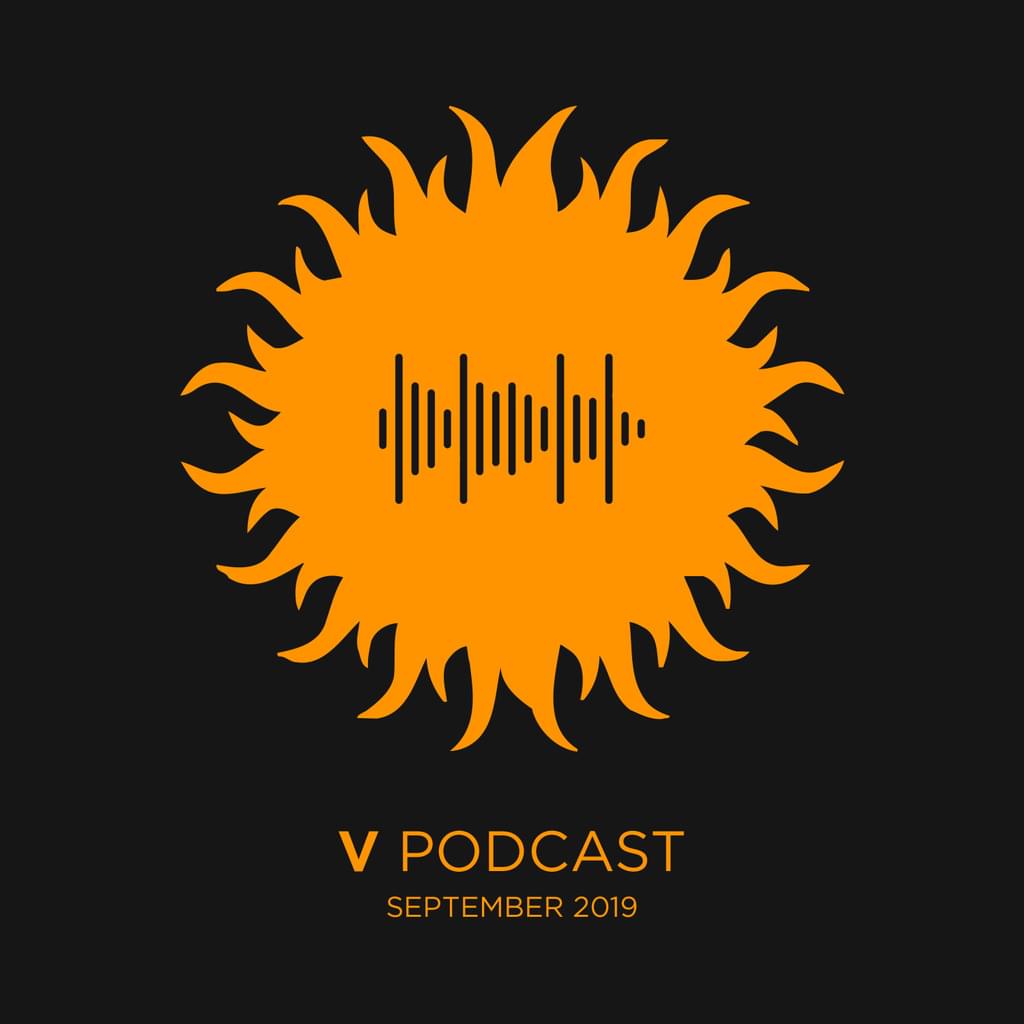 With 2019 festival season draws to a close, Bryan steps up for the 81st edition of the V recordings podcast, with another 2 hours of fire. New music from the likes of D Double E, Watch The Ride, Need For Mirrors, Voltage & many more. This months spotlight shines onto Brazils very own XRS, with Bryan picking out 5 of his favourite tracks.
As always you can Tweet your thoughts and requests for future shows direct to Bryan Gee @vforever or email bryan@vrecordings.com.
Soundcloud | YouTube | Mixcloud | iTunes
01. Paul SG - The Mezzi feat. T.R.A.C.
02. Makoto - Merchant Blessings feat. MC Conrad
03. Cardi B & Bruno Mars - Please Me (Velocity Bootleg)
04. Jumping Jack Frost - Mrs Jones feat. Lorna King
05. Atlantic Connection - Shine feat. Irene Merring (Macca & Loz Contreras Remix)
06. Carlito & Addiction - Dreams & Patterns
07. Carlito & Addiction - Funk the DJ
08. Command Strange & Danny Wheeler - Golden Era
09. Makoto - Morning Sunrise (feat. Danny Wheeler, G Force & Blu James)
10. Carlito & Addiction - Sunshine
11. Macca & Loz Contreras - Leaps and Bounds feat. T.R.A.C. (Remix)
12. D Double E & Watch The Ride (DJ Die, Dismantle, DJ Randall) - Original Format
13. Command Strange - Rockin
14. Bladerunner - Rollers Movement
15. L-Side - Vibrations
16. D Product & Kodan - Funk Me
17. AC13 - Give & Take
18. Bladerunner - Don't Break It
19. L-Side - Killer Transmission feat. T.R.A.C. (Alibi Remix)
20. Johnny L & Need For Mirrors - Osc-B
21. Need For Mirrors - Lambo
22. Murdock - Dark Clouds feat. MC Dynamite
23. Current Value feat. Bou - Running Your Mouth
24. XRS - Calypso
25. XRS - Backspin
26. XRS - Mach Speed
27. XRS - Secrets Of The Floating Island
28. DJ Marky & XRS - LK
29. Break - Minds Eye
30. The Insiders - Wonder Why ft Collette Warren (Break Remix)
31. Critical Impact - Tempered Glass feat. DRS
32. Ray Keith - The Reckoning (Voltage Remix)
33. Drumsound & Bassline Smith - RuffNeck Soldier
34. Dr Meaker - Fighter (S.P.Y Remix)
35. DJ Krust - Not Necessarily A Man (L-Side Remix)
36. DJ Andy & Alibi - The Alley
37. Roni Size - Trapped
38. Beat Merchants - Lockdown feat. Eclecton Jarret & Color T (L-Side Remix)
39. Beat Merchants - Zumzah
40. Peshay - Ride the Rhythm
41. Paul T and Edward Oberon - Bowes
42. Drumsound & Bassline Smith - Last Forever
43. Bou - Envy
44. Alibi - Big Man Jungle feat. Singing Fats & Cleveland Watkiss
45. Illmatika and Mr Joseph - Already Know