V Recordings Podcast 082 - Hosted By Bryan GeeOctober 2019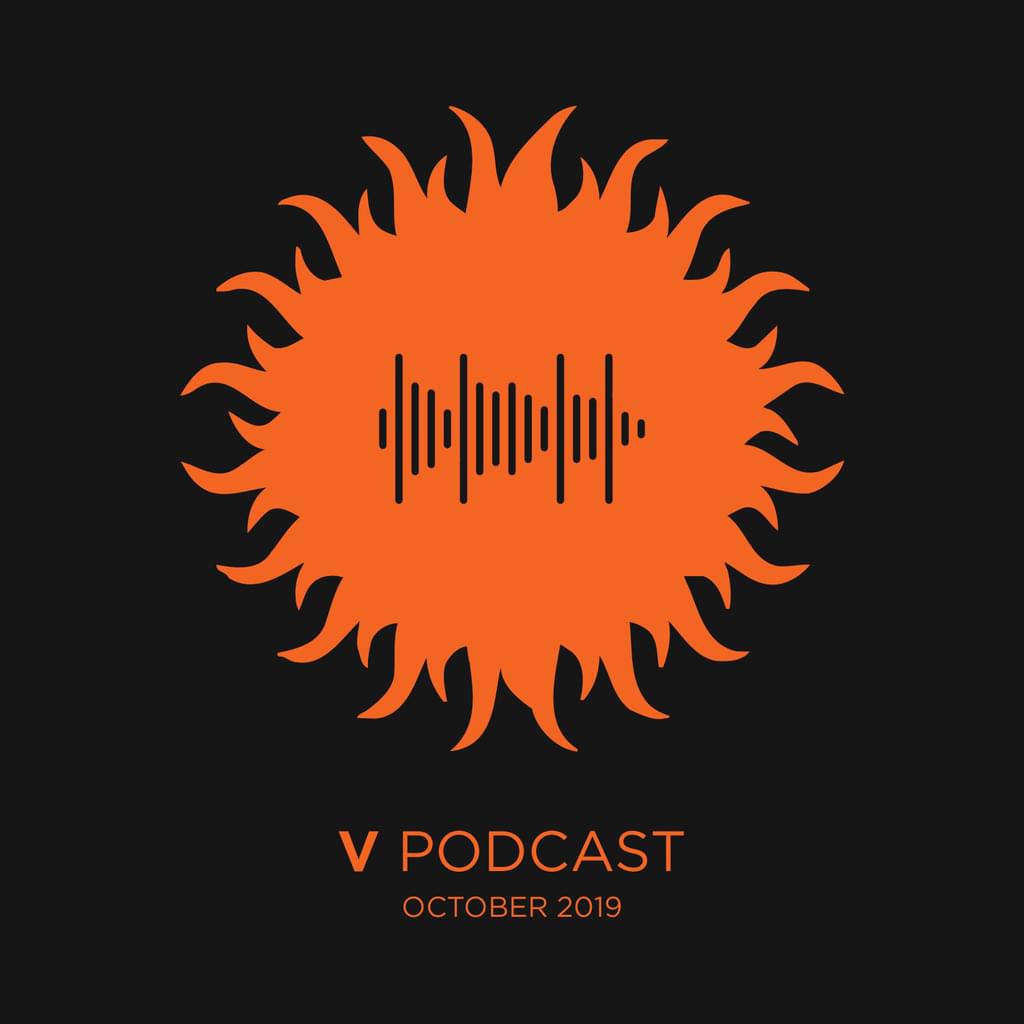 The weather it getting colder and so are the tunes, Bryan steps up for an extra long edition of the V Recordings podcast. New music from Alix Perez, Bou, Need For Mirrors and The Sauce. This months spotlight shines onto Grooveriders Prototype Recordings, as Bryan selects 5 of his favourite cuts from the label.
Soundcloud | YouTube | Mixcloud | iTunes
As always you can Tweet your thoughts and requests for future shows direct to Bryan Gee @vforever or email bryan@vrecordings.com.
01. Paul SG, T.R.A.C., LaMeduza - Let Me Show You - Let Me Show You (Phase 2 Remix)
02. Roy Davis Jr ft Peven Everett - Gabriel (Need for Mirrors Remix)
03. Beat Merchants - Hurricane (Command Strange Remix)
04. Command Strange and Dramatic - Try to Understand (L-Side Remix)
05. DJ Marky - Hard to Find
06. Big Bud and Dub Concept - Untitled
07. Alix Perez - SWRV
08. Random Movement - Living a Dream feat. T.R.A.C.
09. Dave Owen & Jaybee Feat. TRAC - The Moment
10. Paul SG - The Mezzari feat T.R.A.C.
11. Paul SG and Coppa - La Cinta
12. Redeyes and FD - Evergreen
11. Scepticz and Alibi - Slow Down feat. MC Motta
12. Fosgate - Cold Blood (L-Side Remix)
13. Philth & Cellomo - One People feat. MC Soultrain
14. Ray Keith - Dark Forces feat. DRS
15. Zero-T - Move & Flow
16. Command Strange - Rockin
17. Command Strange and Dr Meaker - Untitled
18. Beat Merchants - Mandelah
19. Command Strange - Loco
20. DJ Nut Nut - Special Dedication
21. Cybertron (Dillinja) - Threshold
22. Ed Rush - Killermanjaro
23. Boomerang - Still
24. Ed Rush & Optical and Fierce - Locus
25. Need for Mirrors - Lambo
26. Alibi - Jet Wash
27. Critical Impact & Furniss - Pretty Girl feat. Youngman
28. Bou - Envy
29. Alibi - Big Man Jungle feat. Singing Fats & Cleveland Watkiss
30. Koffee - Toast (Clipz Remix)
31. Kenny Ken - Everyman (Drumsound Remix)
32. Potential Badboy - Soundboy Killa feat. Ragga Twins
33. Mad Vibes - Soundtrooper
34. Saxxon - Here to Play VIP
35. Ray Keith - The Reckoning (Voltage Remix)
36. Bou & Mark XTC - Lucid
37. Paul T & Edward Oberon - Don't Trust You
38. Krust - Not Necessarily A Man (L-Side Remix)
39. DJ Andy & Alibi - The Alley
40. Roni Size - Trapped
41. Drumsound and Bassline Smith - Gods Never Die
42. The Sauce - Mr Robot
43. Danny Wheeler - Utopia