Novembers edition of the V Recordings Podcast Another month, another podcast...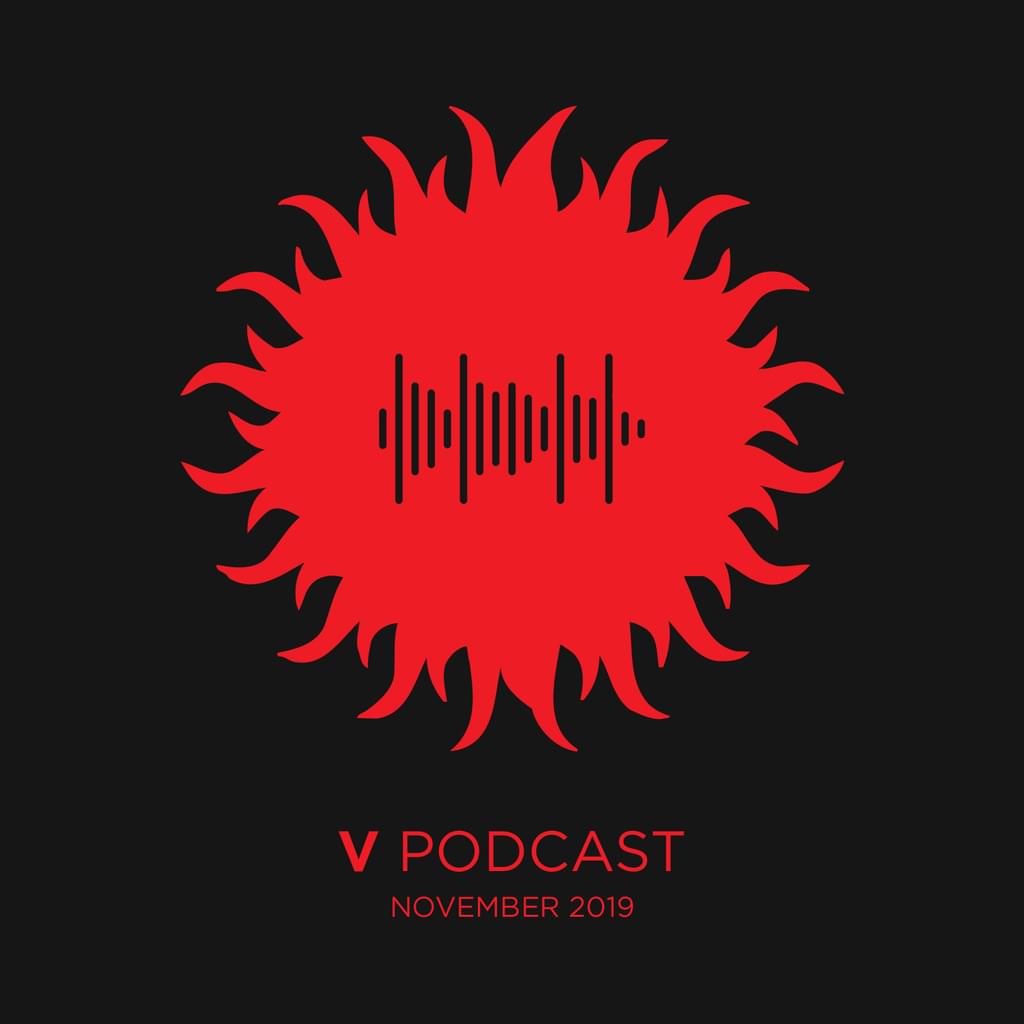 Soundcloud | YouTube | Mixcloud | iTunes
Another month, another podcast! Halloween weekend is upon us and brings with it a dark selection of tunes, new treats from the likes of Hazard, Alibi, Serum, Bou and Sl8r. For this months spotlight Bryan delves into the world of creative source.
As always you can Tweet your thoughts and requests for future shows direct to Bryan Gee @vforever or email bryan@vrecordings.com.
01. Carlito & Addiction - Close
02. Guilty Pleasures (Innerground Dub)
03. Full Circle (DJ Marky Remix)
04. Jumpin Jack Frost - Mrs Jones feat. Lorna King
05. Critical Dub - Askin 2 Much feat. DRS
06. Mr Joseph & Ilmatika - Already Know You
07. Mr Joseph And Youngman - It's My Life
08. Command Strange - Rockin
09. Savage Rehab - Desire (Bladerunner & Saxxon Remix)
10. Dr Meaker - With Every Heartbeat feat. Lorna King
11. Dr Meaker - Fighter (Unreal Remix) (S.P.Y VIP)
12. DJ Krust - Not Necessarily A Man (L-Side Remix)
13. L-Side - The Void
14. Artifical Intelligence - Uprising Revisited
15. Drumsound And Bassline Smith - All Crews
16. Drumsound And Bassline Smith - Untitled
17. Ruffstuff & Jayline - Pamela Shape Bottle
18. Danny Wheeler & Dr Meaker - Roots, Leaf & Stem
19. Beat Merchants - Bionic Funk
20. Serum - Chop House
21. Bou- Envy
22. Bou & Mark XTC - Lucid
23. Roni Size - Dayz (Benny L Remix)
24. L-Side - Moogs Theme
25. Need For Mirrors - Son Of Sorrow (Remix)
26. Alibi - Sentinel
27. L-Side ft. T.R.A.C - Killer Transmissions (Alibi Remix)
28. Hazard - Eyes On The Prize
29. Beat Merchants - Snitch feat. Dan I
30. Paul T & Edward Oberon - I Dont Trust You
31. Carlito - Heaven
32. Hidden Agenda - The Sun
33. Big Bud - Temptation
34. Edward Oberon - Paradise
35. Carlito & Addiction - You Got Me Thinking
36. Calibre - Mystic
37. Potential Badboy - Jump To Da Sound feat. Fats
38. Alibi - Big Man Jungle feat. Fats & Cleveland Watkiss
39. Alibi - Take Me Back
40. Sl8r & L-Side - Look At U
41. Paul SG - Into You (Flowrian & Simstah Remix)
42. Sl8r - What You Need
43. Danny Wheeler - Jungle Is Da Key
44. Lemon D - Wu Tang (Lost Dubplate Mix)