The first podcast of the decade!V Recordings Podcast 085 - Hosted By Bryan Gee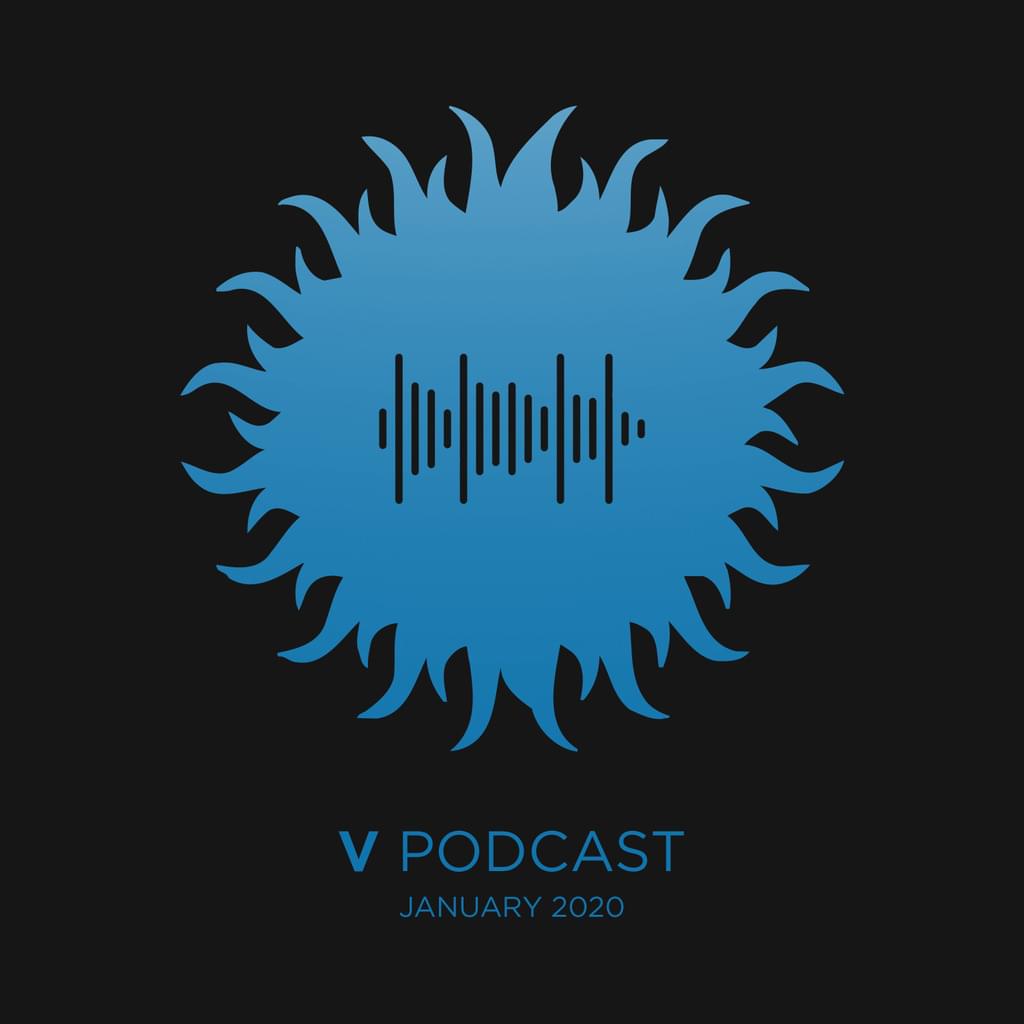 What better way to start the new decade with a brand new V Recordings podcast? Bryan is back! Brand new music from the likes of Clipz, Alibi, The Sauce, L-Side and loads more. The spotlight this months shines on Breakbeat Era, the project consisting of Roni Size and DJ Die.
Spotify | Soundcloud | YouTube | Mixcloud | iTunes
As always you can Tweet your thoughts and requests for future shows direct to Bryan Gee @vforever or email bryan@vrecordings.com.
01. Simple Souls - Good Morning
02. True / Set Adrift On Memory Bliss (Rowpieces Bootleg)
03. Simple Souls - I Get High
04. Macca & Loz Contreras - Sunshine feat. Irene Merring
05. Command Strange and Danny Wheeler - Golden Era feat. Steelo
06. Carlito and Addiction - Star
07. Simplification & L-Side - Protection feat. DRS
08. Simplification - Don't Cry
09. Carlito and Addiction - As I Am
10. Zed Bias and Children of Zeus - Friends (Juiceman Remix)
11. Mr Joseph and Ilmatika - Already Know You
12. Mr Joseph and T.R.A.C. - Feels Good
13. David Owen - The Moment feat T.R.A.C, Blak, Jaybee and Alex Jones
14. Marky - Can't Hide
15. Marky - Hard to Find
16. How We Do It Tonight - Command Strange Remix - Think Tonk
17. Drumsound & Bassline Smith - All Night Long
18. Break - Conversations ft. MC Fats & Cleveland Watkiss (Breakage Remix)
19. Potential Bad Boy - The Lesson
20. Breakage - Stan Up
21. Lemon D - Wu-Tang (Lost Dub Mix)
22. Bou - Music Takes Me
23. Breakbeat Era - Terrible Funk
24. Breakbeat Era - Rancid (Original Mix)
25. Breakbeat Era - Rancid (Club Mix)
26. Breakbeat Era - Ultra Obsence
27. Breakbeat Era - Breakbeat Era
28. Breakbeat Era - Our Disease (Terra Mix)
29. Koffee - Toast (Clipz Remix)
30. Clipz - Loudpack Fever
31. L-Side and Sl8r - Look At U
32. L-Side & Parly B - Galang
33. The Sauce - Wut
34. Nasty Habits - Shadow Boxing (Benny L Remix)
35. Jonny L & Need for Mirrors - Osc B
36. Command Strange - Back In Time
37. Drumsound and Basslinesmith - All Crew
38. Dr Meaker and Lorna King - Fighter (S.P.Y VIP)
39. Dr Meaker & Danny Wheeler - Roots, Leaf and Stem feat. MC Spyda
40. The Sauce - Kiss The Ring
41. Alibi - Frontline
42. Alibi - Sentinel
43. Alibi & DJ Andy - The Alley
44. L-Side - Get Down
45. Think Tonk - What A Ting (L-Side Remix)
46. T.R.A.C. & Atlantic Connection - The Making Of (Need for Mirrors Remix)
47. Marley Bros - Medication (L-Side Bootleg)