V Podcast 086Bryan Gee back at the controls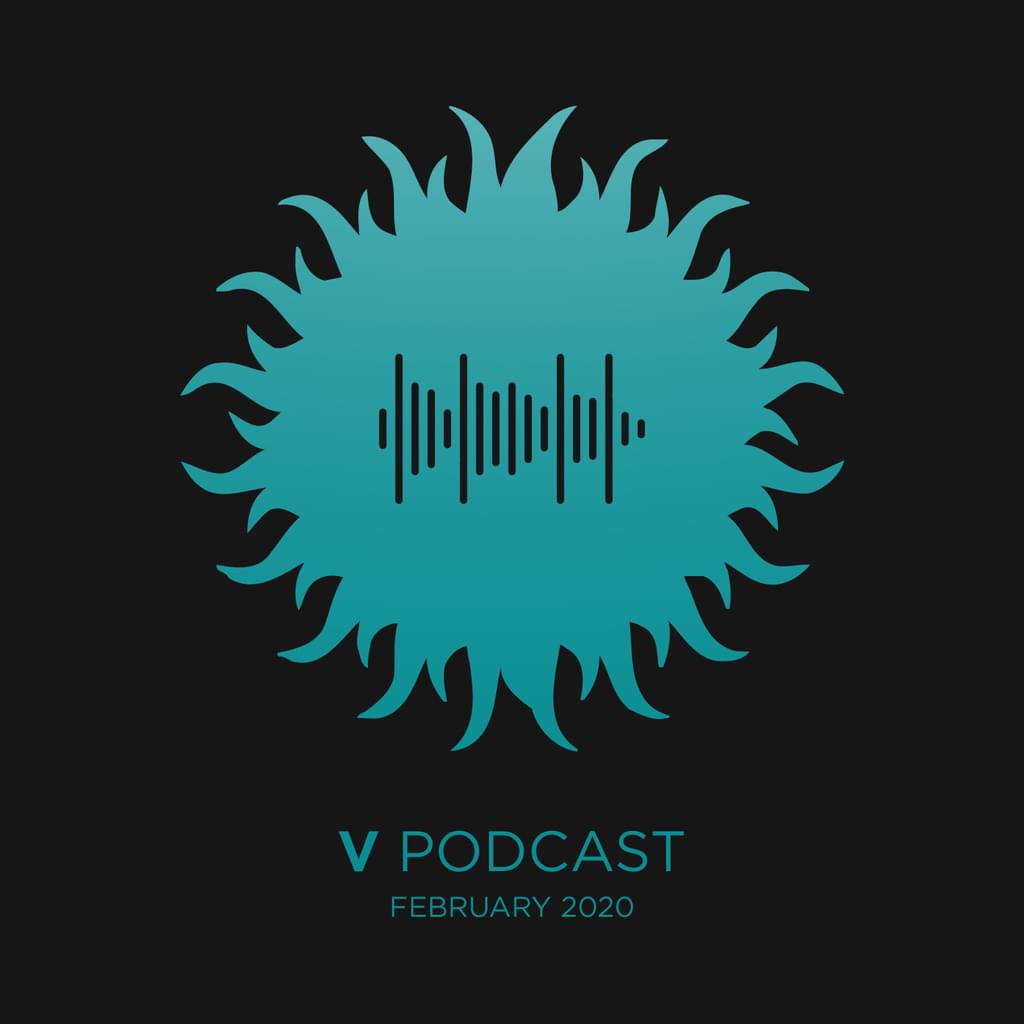 Bryan Gee steps up for the second installment of 2020. Peppered with tracks from the forthcoming Future album, as well as new music from the V family and beyond - this is all killer and no filler!
iTunes | Spotify | Soundcloud | Mixcloud
As always you can Tweet your thoughts and requests for future shows direct to Bryan Gee @vforever or email bryan@vrecordings.com.
01. Mr Joseph and Illmatika - Already Know You feat. Sherona Knight and Curmiah Lisette
02. Carlito and Addiction - Never Know
03. T.R.A.C. and I-Cue - Avenue - Danny Wheeler Remix
04. Simple Souls and Miss Guided - Get High
05. Macca and Loz Contreras - Sunshine feat. Irene Merring
06. L-Side and MC Fox - Sunshine
07. Carlito And Addiction - Sunrise
08. Chromatic - Repro
09. DJ Andy - Untitled
10. DJ Marky and Dirtbag - Hard To Find
11. Sl8r - Albuquerque
12. Sl8r - Boosty
13. L-Side and Sl8r - Look At You
14. Marcus Visionary - Real Warrior - L-Side Remix
15. Clipz - Loudpack Fever
16. Paul T and Edward Oberon - Bowes
16. Mark XTC and Exile - Obsession
17. Break - Got A Feeling
18. Drumsound and Bassline Smith - Nexus Bass
19. Drumsound and Bassline Smith - All Crew
20. Roni Size - Trapped
21. Artificial Intelligence - Uprising - Revisited
22. Roni Size - Dayz - Benny L Remix
23. Alibi - Slow Down feat. MC Mota
24. L-Side - Killer Transmission feat. T.R.A.C. - Alibi Remix
25. Simplification - Walks Of Life
26. Drumsound and Bassline Smith - Power Of The Future
27. Critical Impact, Furniss and Youngman - Pretty Girl (Sauce Dutty Girl Mix)
28. Alibi - Big Man Jungle Feat Cleaveland Watkiss and MC Fats
29. Alibi - Take Me Back
30. Bladerunner - Rollers Movement
31. Optiv And BTK - At All Cost
32. Beat Merchants - Romeo N Juliet
33. Noise Factory - Can U Feel The Rush
34. Potential Bad Boy and UK Apachi - Junglist Girl
35. Potential Bad Boy - Three Lions
36. Potential Bad Boy - Set Me Free - Remix
37. Potential Bad Boy - Let's Go
38. Think Tonk Remix - No Hype Attached
39. Think Tonk - Tom And Heavy
40. Zero T - Move And Flow
41. Carlito And Addiction - Funk The DJ
42. Need For Mirrors - Cole
43. T.R.A.C. and Atlantic Connection - The Making Of... - Need For Mirrors Remix
44. L-Side - Get Down
45. L-Side - The Void
46. Paul T and Edward Oberon - Don't Trust You
47. MC Bassman - Power To Kill - Serum and Voltage Mix
48. Krust - Pentacle