Podcast 088 - 3 Hour SpecialListen now!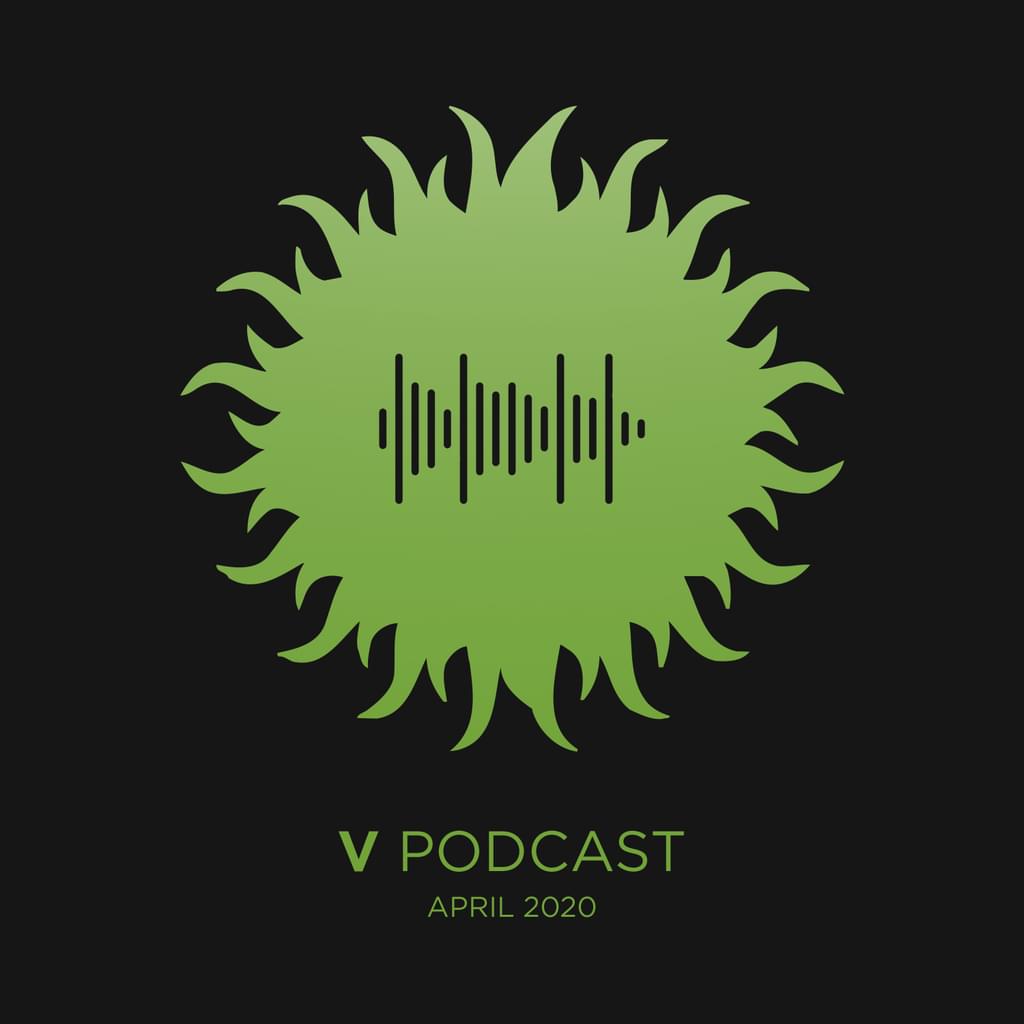 Bryan brings you a 3 hour special of the V Recordings Podcast this month to keep you busy. Brand new music from Clipz, Serum, Sl8r, L-Side and more. For this months spotlight, Bryan delves into the past of Dope Dragon, picking his favourite cuts from the label.
As always you can email your thoughts or shoutouts to podcast@vrecordings.com.
iTunes | Spotify | Soundcloud | Mixcloud
01. Simple Souls - Set It Off
02. Makoto - Instant Happiness
03. Macca & Loz Contreras - Sunshine feat. Irene Merring
04. Illmatika, Sofi Mari & Mr Joseph - Perfect Summer
05. Command Strange & Danny Wheeler - Ordinary Love
06. T.R.A.C. & LQ - The Avenue - Danny Wheeler Remix
07. Carlito and Addiction - History
08. Calibre - Latin 2000
09. Calibre - Puppet
10. JMJ & Richie - Every Sound
11. Linky - Moon Love
12. Ripperton (Linky Bootleg)
13. Linky - Love Story
14. Break & Kyo - The Edge of Time (Workforce Remix)
15. T.R.A.C. - Pursuit feat. Paul SG & MC Conrad (Artificial Intelligence Remix)
16. L-Side - Change Down
17. Simple Souls - One Rock
18. Link - The City feat. Flotation
19. DJ Marky - Spaceship Connection
20. DJ Marky - Can't Hide
21. Macca & Loz Contreras - Sweet Harmony
22. Command Strange - Mystery
23. Think Tonk - How We Do It Tonight (Command Strange Remix)
24. L-Side & Singing Fats - Steppa Dub
25. Sl8r - Red Grape
26. Serum - Together Forever
27. Micky Finn and Vital Elements - Uptown Funk
28. Serum - Club Soda
29. Untitled (WTR)
30. L-Side - Da Style
31. The Sauce - 100
32. The Sauce - Dots feat. Jakes
33. Critical Impact - Bada Dan Bad feat. Jakes
34. Think Tonk - What A Ting (L-Side Remix)
35. Clipz - Again (ft. Ms. Dynamite, Ms. Banks & Jaykae)
36. Deekline and Ed Solo - Bad Boys (Ben Snow and Jappa Remix)
37. T.R.A.C. - Late Night Connection feat. Serum and Dynamite MC (Benny L Remix)
38. Furniss - Breaking Down
39. Furniss - Head Nod
40. Beat Merchants - Dragon Whips Its Tail
41. Ram Trilogy - No Reality (Andy C Remix)
42. Mask & Gang Related - Dictation
43. Mask - Alright (Bristol Man Dubplate VIP)
44. Mask and Swabe - Came & Conquered
45. Gang Related & Mask ‎– Concentration
46. Gang Related & Mask ‎– Soldier
47. Gang Related & Mask ‎– Biters
48. Gang Related & Mask ‎– Death Blow
49. Mask - Better World
50. Swaybe - Uno Dos
51. 123
52. Cash Till - 3 Way
53. Gang Related - Jam
54. Alibi - Me and You
55. Gray - Dusk
56. L-Side, Gray & Kelvin 373 - Untitled
57. Selecta J Man - Burn Bad Mind
58. Calibre - Trouble
59. Calibre - Fumes
60. Bailey - Computer Life VIP
61. Calibre - Pillow Dub
62. Kodan - Run Things