V Recordings Podcast 100 - Hosted By Bryan GeeListen now!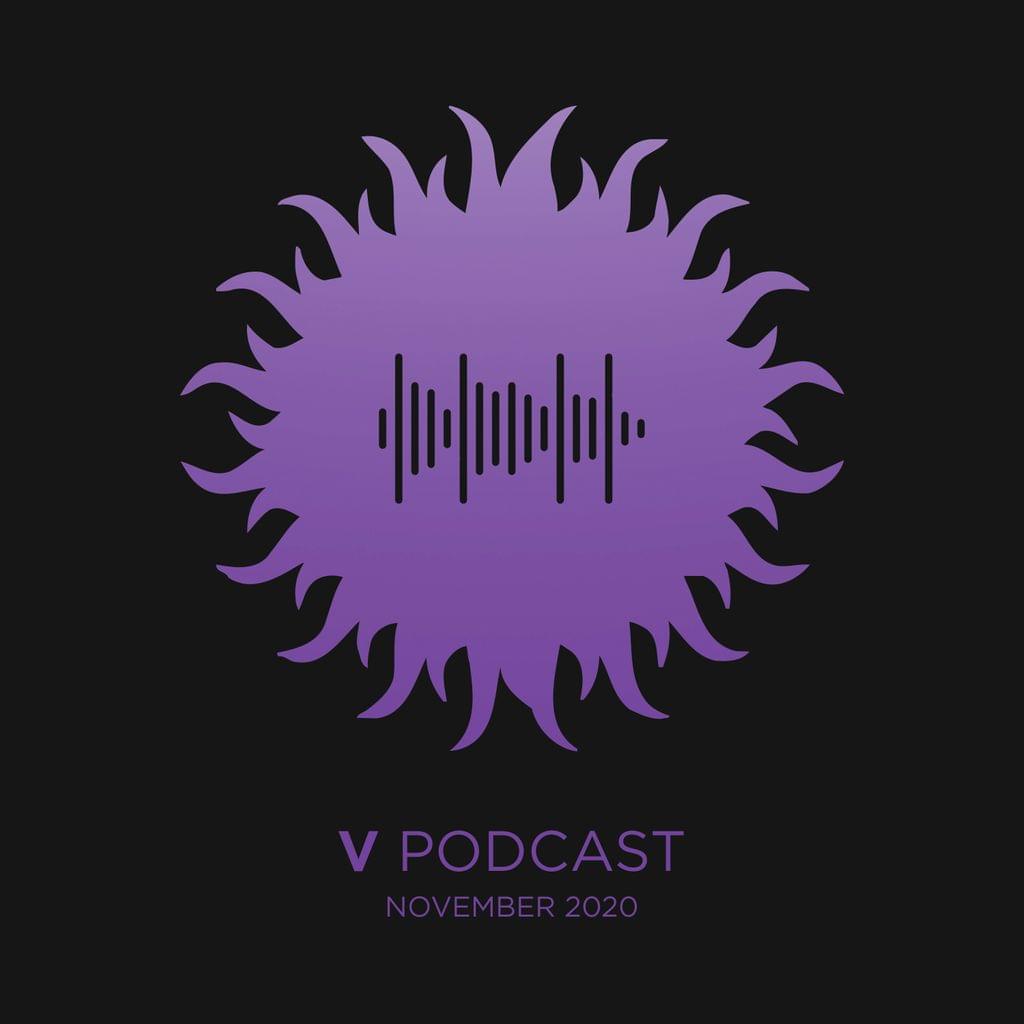 iTunes | Soundcloud | Mixcloud
The big 100! A massive thank you from Bryan and everybody at the label for tuning in every month for the past 9 years - now back to business!
Bryan rolls out for 2 hours, fresh tunes from the likes of L-Side, Serum, Chimpo, Sl8r, and some classics from the label.
As always you can email your thoughts or shoutouts to podcast@vrecordings.com
01.Boosta & Atmos T - All My Love (DJ Marky Remix)
02. Dr Meaker - Right Back feat. Sian Evans (Unreal Remix)
03. DJ Marky & XRS - Soul Samba (Makoto Remix)
04. Makoto - Piano Song feat. Singing Fats
05. Alibi - Mind and Soul feat. Fox
06. Carlito & Addiction - History
07. Mr Joseph & Illmatika - Perfect Summer feat. Sofi Mari
08. Jumpin Jack Frost - Mrs Jones feat. Lorna King
09. Simple Souls - Flying
10. T.R.A.C. - Welcome To The Stateside feat. Anthony Kasper & MC Astro (Maverick Soul Remix)
11. T.R.A.C. - Roarganic Symphony feat. Unreal (L-Side Remix)
12. L-Side - No Sound ft. DRS (Dogger and Mindstate Remix)
13. T.R.A.C. - Life In Motion feat. Submorphics (Carlito & Addiction Remix)
14. Dillinja - Valve Sound
15. Lemon D - I Cant Stop 2020
16. Firefox - Bonanza Kid
17. Need for Mirrors - Pagans VIP
18. Saxxon - Hold Tight
19. Alibi - Rave Digger
20. Alibi & Sl8r - Mid Driver
21. Chimpo & Sl8r - Respect
22. Watch the Ride - Abyss
23. L-Side, Selecta Jam & Kelvin 373 - Time Strange feat. Rider Shafique
24. Command Strange & L-Side - In Breed
25. Serum - Velour
26. L-Side & Trigga - Walk Out
27. Serum - Phonomenon feat. Trigga
28. DJ Andy - All Over Again
29. Chimpo and Sl8r - Jones
30. L-Side & Inja - Night Prowler (Alibi Remix)
31. L-Side - Spellbound (Spirit Remix)
32. Traumatize - Mind Your Own (L-Side Remix)
33. Paul T & Edward Oberon - Somewhere
34. L-Side - High Times ft. MC Fats (Break Remix)
35. Paul T & Edward Oberon - Music Got Soul feat. Cleaveland Watkiss
36. Acuna & David Boomah - Settle Down Remix
37. Benny L - Shut The Front Door
38. Die - Wait For The Drop
39. Think Tonk - Police Baton
40. L-Side and Parly B - Galang
41. Beat Merchants - Big Youth feat. Natty Dread
42. Singing Fats - Untitled
43. Kenny Ken - Pull It