Mr Joseph x Illmatika x Sofi MariPerfect Summer out now!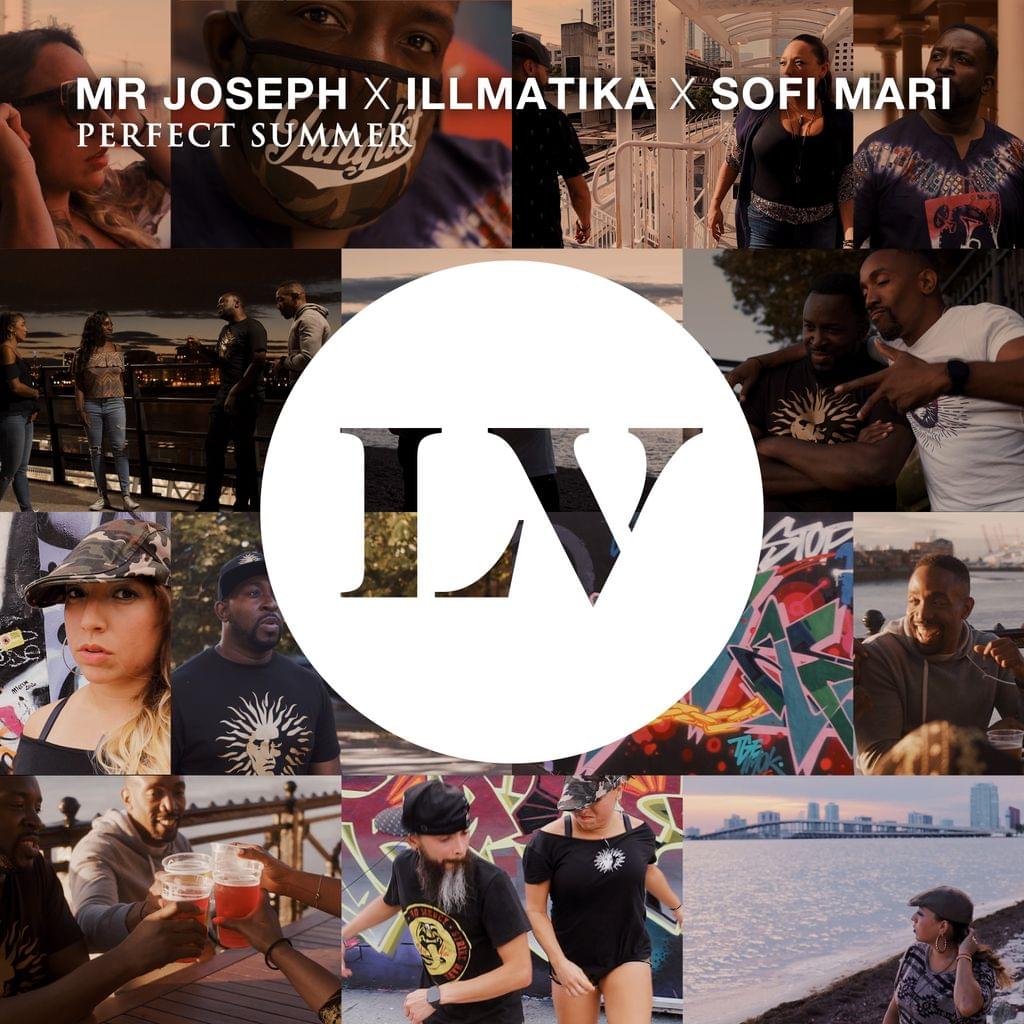 Following on from the sublime sounds of their summer single 'Already Know You', Mr Joseph, Illmatika have joined forces with Sofi Mari to bring you 'Perfect Summer'.
Download direct from V | Download and stream from other retailers

Mr Joseph and Illmatika have been creating their own lane within the liquid end of the Drum & Bass spectrum, combining soulful, jazzy beats with thought provoking story telling. The track follows a tale told from the differing perspective of men and women: A man's viewpoint as he pursues what has caught his attention and that of a woman's viewpoint as she ponders and hopes, a response will be worthwhile.
All three artists were asked 'How did the track come to be?'

Mr. Joseph said "This one came together nicely, this tune has been one of the best tracks I feel that I've made in a while. Having the mighty Illmatika and my vocal homegirl Sofi Mari join me in completing 'Perfect Summer' has been great. I love what they both did to this track."

Illmatika said "Mr Joseph has been dropping those soulful D&B beats to bring romance and concepts to my writing when we collaborate, so after hearing the beat, I got the vibe of someone pursuing a love interest that makes you feel like the 'Perfect Summer', all warm inside. After dropping an initial sixteen bar, I felt the track needed that extra seasoning of a female perspective added, and I knew instantly to holla at the talented Sofi Mari. There is an art of combining a lyrical vibe on Drum & Bass and still making it DJ Friendly for sets, I think we hit the right tone."

Sofi Mari said "Illmatika sent me this soulful and funky track that he and Mr. Joseph had started. We had been aiming to get something done together for a while and this one seemed to be that perfect track. From invite to completion it was one of those songs where the lyrics just flowed and the storyline fell into place. Most definitely one of my favourite releases to date because of how easily we clicked and finished the project. It's also the first tune I've released where I take part in getting a music video together."