Need For Mirrors joins Bryan on the podcast!V Podcast 113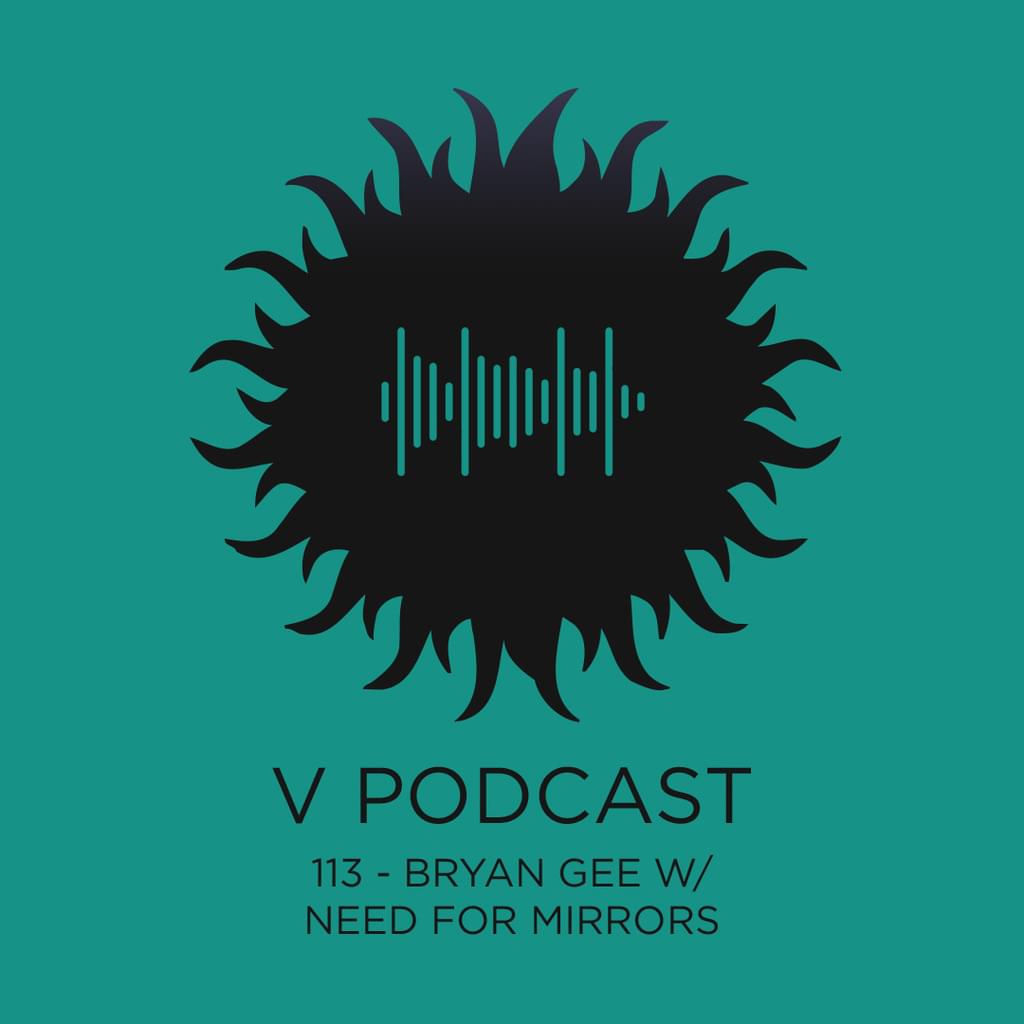 Bryan's back for another mid-month podcast. He's joined by Need For Mirrors for a catch up ahead of his Diplo EP dropping on V Recordings.
New music from the likes of Alibi, Sl8r, Slay, Voltage, T>I, D*Minds and loads more.
As always you can email your thoughts or shoutouts to podcast@vrecordings.com
iTunes | Soundcloud | Mixcloud | YouTube
01. Chimpo & Salo - Keep U Round Me
02. Sl8r & Slay - Falling ft. Chimpo
03. Mr Joseph, Illmatika & Sherona Knight - Careless Whisper
04. Command Strange - Delivery ft. Christina Tamayo & T.R.A.C.
05. Disrupta & DRS - Changes
06. Fox & L Side - The Shine
07. Paul T & Edward Oberon & Lorna King - For Our Love
08. High Contrast - Windows (Bladerunner Remix)
09. Sl8r - Spine
10. Paul T & Edward Oberon & Singing Fats - Where Do We Go
- Catch Up With Need for Mirrors -
11. Paul T and Edward Oberon - Wake Up w/ Little Sound
12. Acuna - Don't Want You
13. Selecta J Man - Sekkle Youself (L-Side Remix)
14. Parly B & L-Side - Galang
15. Voltage - Hornz
16. L-Side - Bubblin
17. Alibi - Wake The Man
18. Alibi & Acuna - System Report
19. Vedas - Run Out
20. Simple Simon and Pharoah - Diamond Cut
21. Sl8r - Unit
22. T>I & D*Minds - Only You
23. D*Minds - Ouch ft. MC Foxy (Drumsound & Bassline Smith Remix)
24. Acuna - Roll the Streets ft. Fatman D
25. Beat Merchants & T.R.A.C. - Back On My Griz