V Podcast 114 - Hosted by Bryan GeeAnother month, another podcast!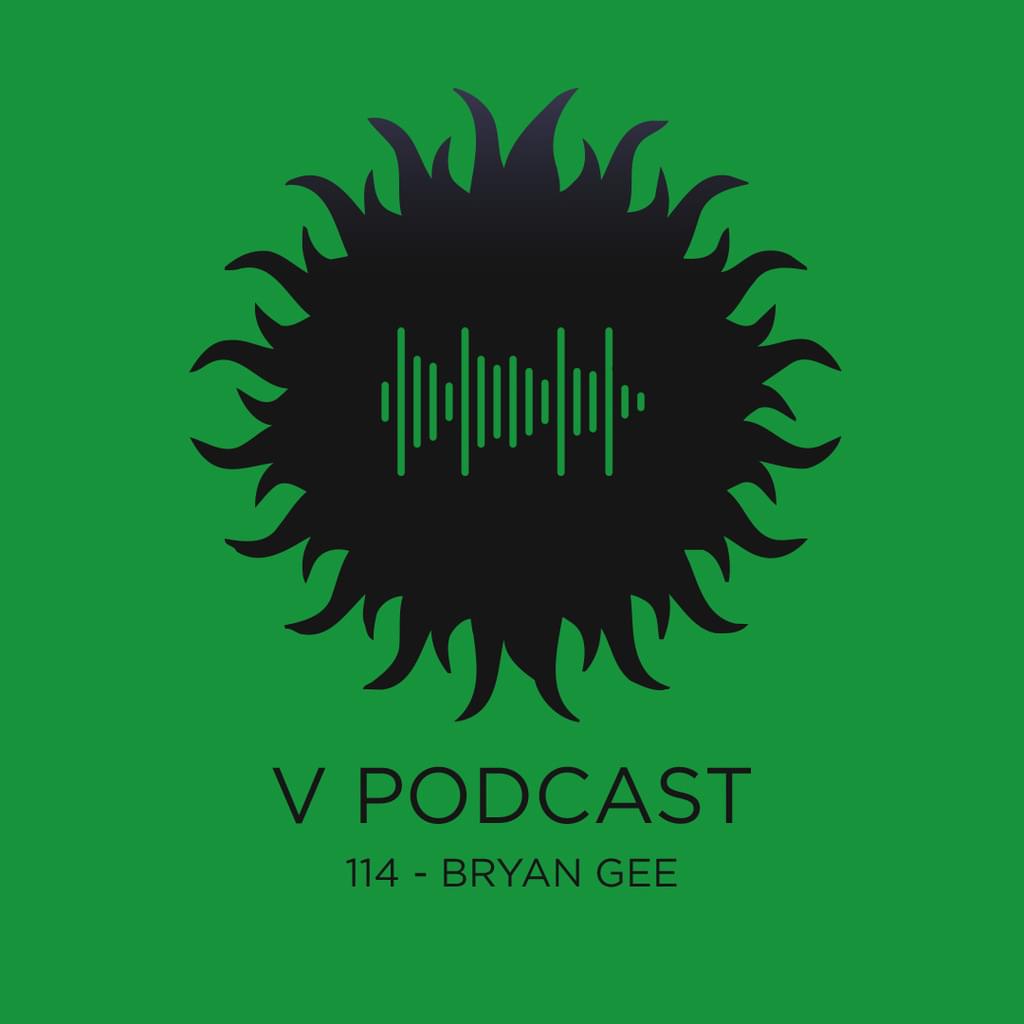 iTunes | Soundcloud | Mixcloud | YouTube
It's July and Bryan's back with another two hours of heaters for the 114th V podcast. New music from the likes of Voltage, Beat Merchants, Disrupta, Command Strange, Mozey, Illmatika, Mr Joseph & Sherona Knight, DRS and lots, lots more. This months spotlight shines on UK Jungle artist Marlon Hart, better know as M-Beat.
As always you can email your thoughts or shoutouts to podcast@vrecordings.com
01. Beat Merchants & T.R.A.C. - Back On My Griz
02. Sl8r & Slay - Danger
03. Simple Souls & Flotation - Basslines In the Sun
04. Mr Joseph & Illmatika - Careless Whisper ft. Sherona Knight
05. Mozey - Midnight Caller ft. Dynamite MC & Shady Novelle
06. Chimpo & Salo - Keep U Round (Bryan Gee Special)
07. Koffee - Lockdown (Ruffstuff & Jayline Bootleg)
08. Mozey & L-Side - Make Believe ft. Shady Novelle
09. Rain (SWV Bootleg)
10. Chris Brown - Excuse Me (Bootleg)
11. Jumpin Jack Frost & Beat Merchants - Love Me Tonight
12. Command Strange, T.R.A.C. & Christina Tamayo - Delivery
13. Disrupta & DRS - Changes
14. DRS - I Remember
15. DRS & LSB - High As She (Break Remix)
16. Paul T Edward Oberon - How Many Times w/ Riya
17. Riya, Collette Warren & L-Side - All for Something
18. Sl8r, Slay & Chimpo - Falling
19. Sl8r - Miami
20. Random Movement - Patty Melt
21. Command Strange - Mystery
22. Simple Souls & Sofi Mari - Leaving Home
23. Kosheen - Hide You (Alibi Bootleg)
24. A Audio - Nothing Serious
25. M-Beat - Rumble
26. M-Beat - Surrender
27. M-Beat - Style
28. M-Beat - Sweet Love ft. Nazlyn
29. M-Beat - Incredible ft. General Levy
30. Voltage - Gang Music
31. Serum & Mozey - Trench Foot
32. Roni Size - Ya Know
33. Unkoded - Truss
34. Selecta J Man - Sekkle Youself (L-Side Remix)
35. L-Side x Parly B - Galang
36. Disrupta - Wireless
37. Alibi & Sl8r - Untitled
38. K Motionz - Hack It ft. Duskee (Break Remix)
39. D*Minds & Mc Foxy - Ouch (Drumsound and Bassline Remix)
40. Acuna - Roll the Streets ft. Fatman D
41. Paul T Edward Oberon - Music Is to Blame w/ 2 Shy MC
42. Paul T Edward Oberon - Wake Up w/ Little Sound
43. Suv and Dr Meaker - The Fire (Bladerunner Remix)
44. Kenny Ken & Beat Merchants - Riddim Up (Jungle Mix)
V Recordings:
Website: www.vrecordings.com
Facebook: www.facebook.com/vrecordings
Instagram: www.instagram.com/planet_v_
Twitter: twitter.com/v_recordings
Soundcloud: @vrecordings
Mixcloud: www.mixcloud.com/v_recordings
YouTube: www.youtube.com/planetvtv