The return of Level 2An interview with Pedro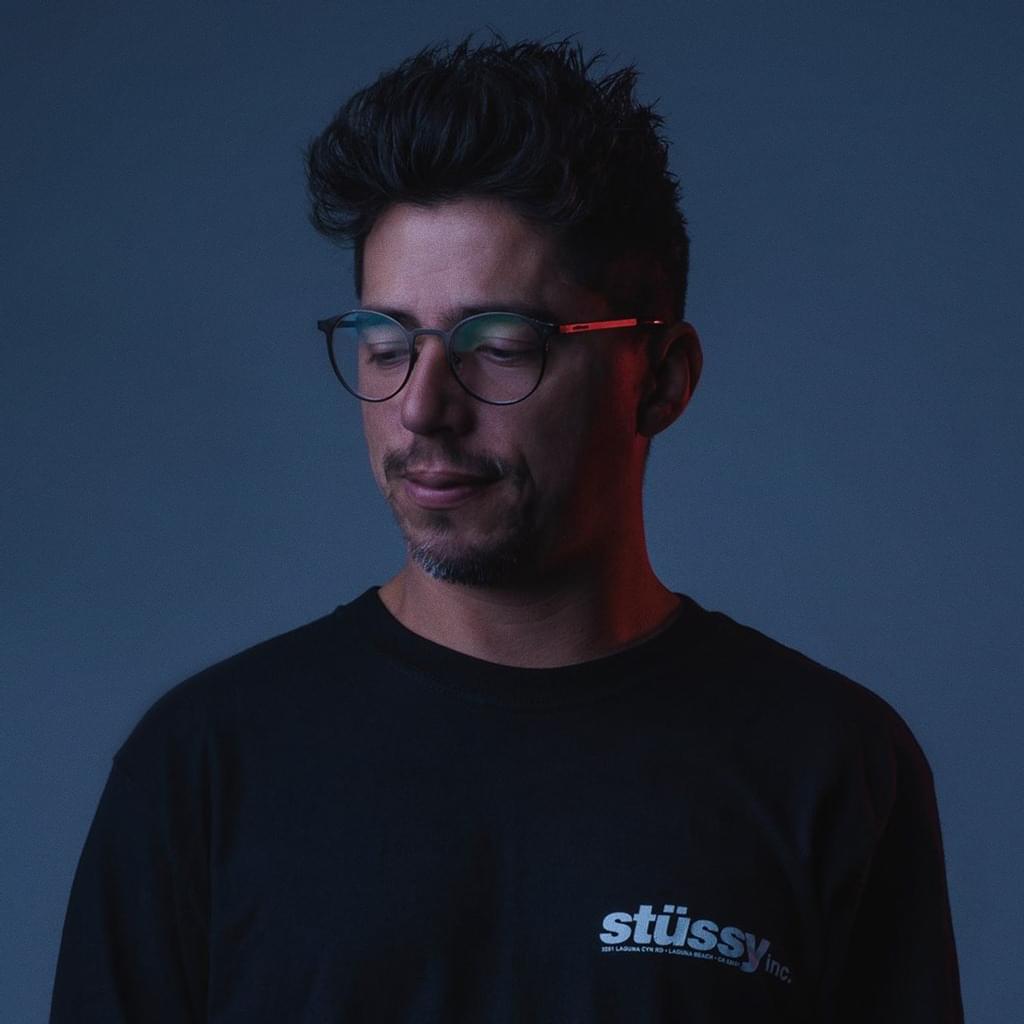 After an eight year hiatus, we're stoked to reveal Level 2 is releasing new music on V Recordings!
Stream / Buy

Some of you may not recognise the name (it sure has been a long time) while others will be ecstatic at the return of a familiar face. As one of the first names spearheading the second wave of Brazilians to come through V, Level 2 was always an artist representing the original V flavour. The kind of feel good, soulful drum and bass foundations our label was built on.

But why the return? Where has Level 2 been? Well, funnily enough, he never went too far away. As one half of Alibi alongside his good friend Fabio (DJ Chap), he's spent years exploring a deeper, more expansive lane of D&B. But now, Level 2 is ready to resurrect the nostalgic V vibes we originally fell in love with and take the project to a whole new level.

With his Bite The Bone / Hot Foot single freshly released, V thought it would be a good time to catch up with Level 2 and get the story behind his return.
You're about to release a new Level 2 single on V! Tell everyone more about it.

The idea to come back to the Level 2 project started during the pandemic. As Alibi, we already had a lot of songs ready to release, so Fabio rang me up and said he was going to focus on some of his solo work again. That was when it clicked. I asked myself – how would Level 2 songs sound today? I paused this project about seven years ago, so I'm curious and excited at what's in store.

Some of V's newer listeners may think Level 2 is a new addition to the label, but you go back a loooooong way with us.

Yes, definitely. I've been working with V since 2008. It's my home! I feel comfortable doing my thing. Bryan and Frost trust in my work, which is what you want as a producer. Now, they're supporting me with this change of vibe.
Your last Level 2 release with us was your Born to Run EP in 2014. Does it feel like it has been eight years?

Yes… Haha!

Brilliant. So why did you stop releasing?

I wanted to try something different. Fabio, who I'd been working together with at the time as a solo artist, had the same feeling too. So we spoke about creating a project together where we could focus on a deeper style of D&B, and that's how Alibi started. We wanted a project where we weren't confined to one style. But I've been missing the Level 2 vibes recently.

Your Level 2 work is the epitome of that classic, soulful V sound people love.

Exactly. I recently saw Turno and Jakes do a live stream on Run Tingz and Turno played Red Notes, which I released 10-years-ago. It was really cool to see him play it because the track has been around for so long.
While it was a shame to pause Level 2, Alibi has been a brilliant project that has entertained a lot of ravers.

Definitely. Alibi opened a lot of doors around the world for us. We've still been able to work with V because it's the same style of music, just slightly different. We also got to release our debut album, Said & Done, which was filled with deep rollers. That was like the other side of the Level 2 sound.
So what was the motivation behind bringing the project back?

Bryan had been asking me for a long time to bring the project back, because for him, he remembers artists like Krust, DJ Die and Roni Size from back in the day. They were the original V flavour. I want to create a new version of Level 2. I want to rescue the old vibes and combine them with the fresh sounds I've learnt from my time with Alibi. I want to bring back those classic flavours on fresh rolling beats.

We can hear that in the new single. It's a new direction for Level 2.

Yes, definitely. I had so much fun writing those tracks. They show some of my influences like reggae, funk and soul. When I first made Bite The Bone, I felt like something was missing. I remember being in the car with my girlfriend and she was listening to Spotify, and a track played that had the perfect sample I was missing. Once I had that funk sample, the track was complete. I love it. I've got a load of tracks from ten years ago that I never finished. I want to rescue those old projects and try to do something fresh with them.
Nice. It's interesting you mention Bryan wanting to revisit the classic V sound. When you look at the old Level 2 releases, there's a lot of nostalgia there.
Yeah man. I'm excited to do something new with this project. Bryan is always like "Hey Pedro, you have to bring back your Level 2 project". L-Side too. He's like "Hey Pedro, you need to come back to Level 2 man, you've got the V flavour". Then there's Marky. When I send him tunes he's like "Hey man, you're coming back? I can't believe it. Send more tunes!" It's funny, haha.

Well clearly you were doing something right…

Clearly. When you've got your heroes asking you to bring back the project, it really is special. You can't say no to them!

So looking back at your Level 2 tracks, are there any that stand out as favourites?

Ahh man, 'Going Back' is still one of my favourites on V. It was released in 2009 and I love it. 'Red Notes' also. Some of my heroes have played it. DJ Hazard included it in his FABRICLIVE 65 mix, and that was a special moment for me.

Golden Years With Chap is one of our favourites.

That's my favourite track with Chap. It was released on Liquid V Club Sessions Vol. 5 back in 2013 and it's still a very special tune to me. It was one of the first tracks I did with Chap, and two years later, we came together to form Alibi. We have a lot of unfinished tunes together from before Alibi even started.
That's the interesting thing. A lot of people might not realise you and Chap make up Alibi, and that you were collaborating long before the project started.

We made about five or six tracks together before Alibi started. We had a track on Innerground Records too. We've had a strong relationship since 2002/03. We're good friends and we love collaborating. He's my boy!

So for those who don't know, how did you first link up with V?

My friend from Critycal Dub, who has released on V, sent one of my first tunes to Bryan back in like 2008. Bryan text me out of the blue, which I couldn't believe. I was a kid and Bryan Gee was messaging me saying "hey man, I want to sign Going Back". I called the Critycal Dub guys to tell them and said "this isn't a prank, is it?". Haha! A year later, Bryan came to Brazil and we met. He's like a godfather to me now. One of the best people I know. Since the moment we met, I've had almost 12/13 releases on the label. I'm V family and proud.

Bryan has always been a good scout of the Brazilian talent!

He has man. Marky, Patlife, DJ Andy. They're all my heroes.

When you came through, you were the first of the second wave of Brazilians breaking onto the label. Was it inspiring to see how well people like Marky, Patlife, XRS and DJ Andy were received in the UK?

Definitely. Don't forget Bungle and S.P.Y too! All of those guys are serious producers and have done so much for the Brazilian scene. It's funny, when I signed my first tune to V, I didn't know Marky personally. Then after I signed with V, Marky called me and said "hey, who are you? I don't know you!" Marky usually knows everyone, haha. Now, he's one of my good friends. We both live in Sao Paulo, but don't see each other too often.

Good old Marky. It's cool because you spearheaded the next wave of Brazilians to come through. People like L-Side who have lit up the scene.

Yeah man. L-Side is on fire at the moment. He's definitely one of the guys to watch in 2022. He came through around 2012. I put together a compilation called Level 2 Presents: Viva Brazil and it had guys like L-Side, Andrezz, DJ Chap, Unreal, Jam Thieves and other exciting producers on there. There's a lot of good Brazilian artists coming through at the moment. DJ Andy Presents: The Brazilian Takeover shows this, and the full release is coming soon. There are a lot of great talents like Dunk, Acuna, Simplification and Dizrupt on it. I'm very proud of Brazil.
What did Bryan say when you sent him the new single?

When I sent him the first sketch a year ago, he said "hey man, this isn't Alibi, it sounds like Level 2", so I said it was, and he goes "okay man, great to have you back. Make more Level 2 tunes". Haha! I've now got about four or five tracks to release. I'm sure Bryan is waiting for more… I sent him a track the other day and he called me back telling me I was crazy, the track is fire. It's good to hear the new Level 2 sound is going down well.

Awesome. So looking ahead, what can people expect from you?
The plan is to put in the time on Level 2 and make it fresh. I'm excited to do something new. It will be a challenge, but I accept it. Release-wise, I've sent another two tracks to V, and hopefully you'll be able to hear them real soon. I'm also going to be focusing on Alibi still and plan to split my time between both projects. Fabio will be revisiting his Chap project too, so we're both going to be doing some solo bits and some Alibi. Spoiler alert, Chap has something new coming and it's killer… It's time to bring back the old V vibes. I'm excited to return as Level 2 and want to thank Bryan and Frost for trusting me with this. It's good to be back.
Thanks a lot to Jake for catchung up with Pedro, a really good insight into the thought process beghind both of Pedros projects. Stream and buy the new Level 2 single 'Bite The Bone / Hot Foot' here.