The Brazilian TakeoverOut now on Chronic...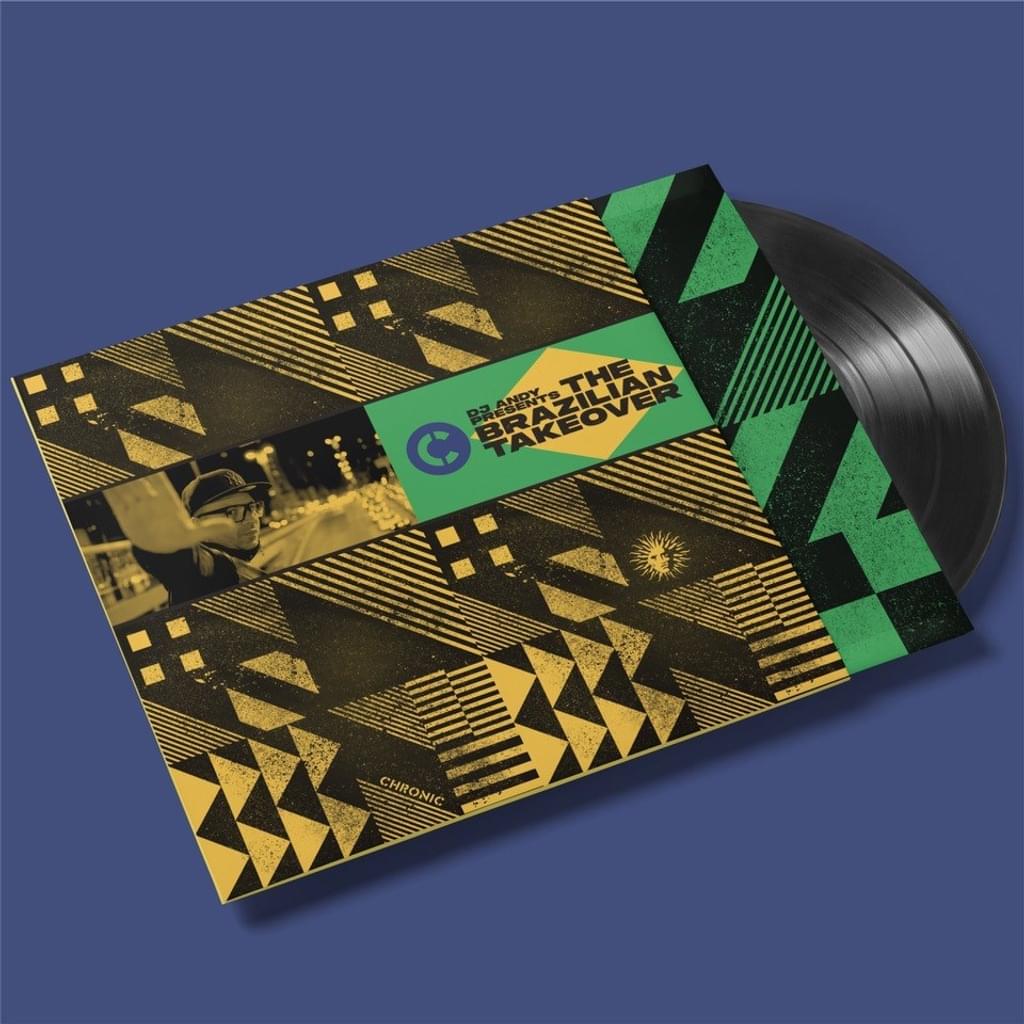 Legend of the Brazilian scene, DJ Andy, has assembled some of the brightest lights, and hottest rising stars of the Brazilian Drum & Bass family and brought them all together on one huge compilation
You can find everything including Vinyl, Digital, T-Shirt's and more using this link!
"When we talk about Brazil we don't just mean Rio de Janeiro, samba, beaches and football. This compilation has music for all tastes. We are 100% connected." - DJ Andy
With a history stretching back to the very beginnings of rave music in the early nineties, DJ Andy is a foundational figure in Brazilian drum & bass. He's seen the trends and fashions, the sub-genres and evolutions, the mainstream hits and the underground anthems. He knows the music inside-out. And, with this compilation, he's offered us an insight into the kaleidoscope of styles and the surge of talent that his scene has to offer.
Of course, the Chronic and V faithful will have already been introduced to many of these artists. We're talking the likes of L-Side, Alibi, BTK, Critycal Dub and more; names we all recognise from the top end of the download charts and the set lists of the biggest deejays in the business. But then there are also those making their debut for the V family. Producers like Phizical and No Scandal, who are about to find a whole new, highly appreciative, audience.
With this strength in depth available to him in the community, DJ Andy's managed to draw together 20 tracks that reflect the full range of what this music has to offer. You'll hear influences from multiple genres, you'll hear the darkness and the light, the vibrancy and the viciousness. If you thought "Brazilian D&B" was confined to one particular sound, you'd better brace yourself for some powerful suprises.
As DJ Andy says himself, "I wanted to show that our songs can be heard everywhere. At festivals, nightclubs, at parties with friends, while travelling and even as a dinner soundtrack."
Chronic:
Facebook: https://www.facebook.com/chronicrecs
Twitter: https://twitter.com/chronicrecs
Soundcloud: https://soundcloud.com/chronicrecs
YouTube: https://www.youtube.com/planetvtv