V Podacst 132Bryan Gee is joined by L-Side for a Guest Mix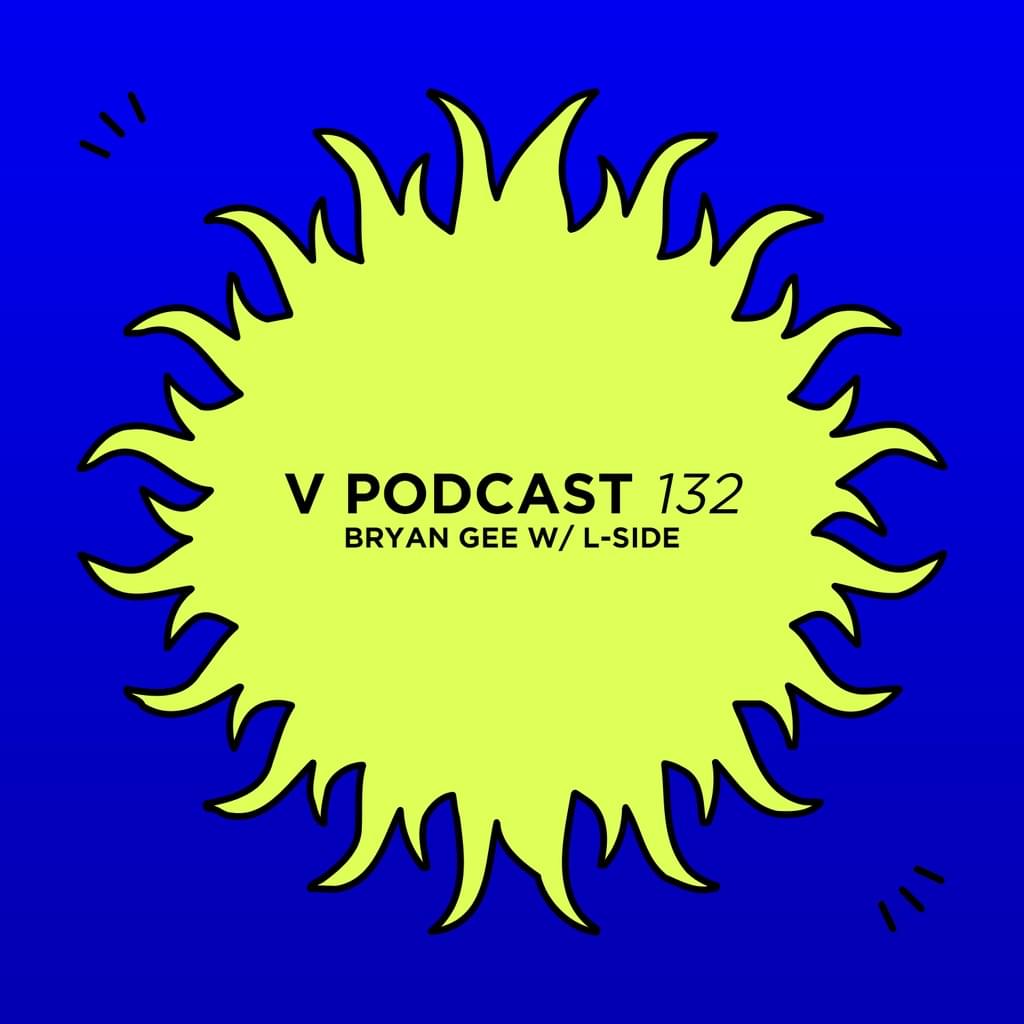 Another serving of fresh, undiluted Drum & Bass, welcome to the 132nd edition of the V Podcast. Bryan steps up with some new music from the likes of Break, The Sauce, Chimpo, Sl8r, Beat Merchants and lots, lots more.
He's also joined by the Braizllian bad-boy L-Side for a red hot mix.
Apple Podcasts | Soundcloud | Mixcloud | YouTube
As always you can email your thoughts or shoutouts to podcast@vrecordings.com
01. Zero T - Jazz Thing
02. Syren Rivers, Illmatika & Skuff - With You
03. Salo, Zed Bias, & Chimpo - Started With You
04. K Jah & Diligent Fingers - Jus Do You
05. Genesis Elijah - Undeniable
06. A-Audio - Who Got
07. Syren Rivers & A-Audio - My Viens
08. Collette Warren, Riya & Monrroe - Inside the Fire {Paul T & Edward Oberon Remix)
09. MC Fava & Command Strange - Choices
10. Random Movement & Singing Fats - You Ain't the One
11. Slipmat - Breaking Free (Sooney Remix)
12. Chimpo & Sl8r - ID
13. Calibre - Why
14. Carlito - Heart in Her Hands
15. Carlito - I Mean It
16. Drumagick - Takin Off
17. MC Fava & L-Side - Go Harder
18. Alibi - Soundsystem
- L-Side Guest Mix -
19. Lion Dub Blackout and Faysha - Enemies (Acuna Remix)
20. DJ Hype - Computerised Cops (DJ Andy and Dunk Remix)
21. Critical Impact - Pretty Girl Feat Youngman Mc (Subzero Remix)
22. Critycal Dub and Yush - Roadblock (Serum Remix)
23. Serum - Wave Riders
24. The Sauce - Ill Vibe
25. DLR & Total Science - Back Track
26. Break - Bury A Sound
27. Break - Trouble
28. Cecil Hotel - All Murder
29. Alibi - Untitled
30. Think Tonk & L-Side - 6 Foot Under
31. Beat Merchants & Miss Trouble - Knock Em Out