V Podcast 136 - Hosted by Bryan Gee2 hours of brand new music!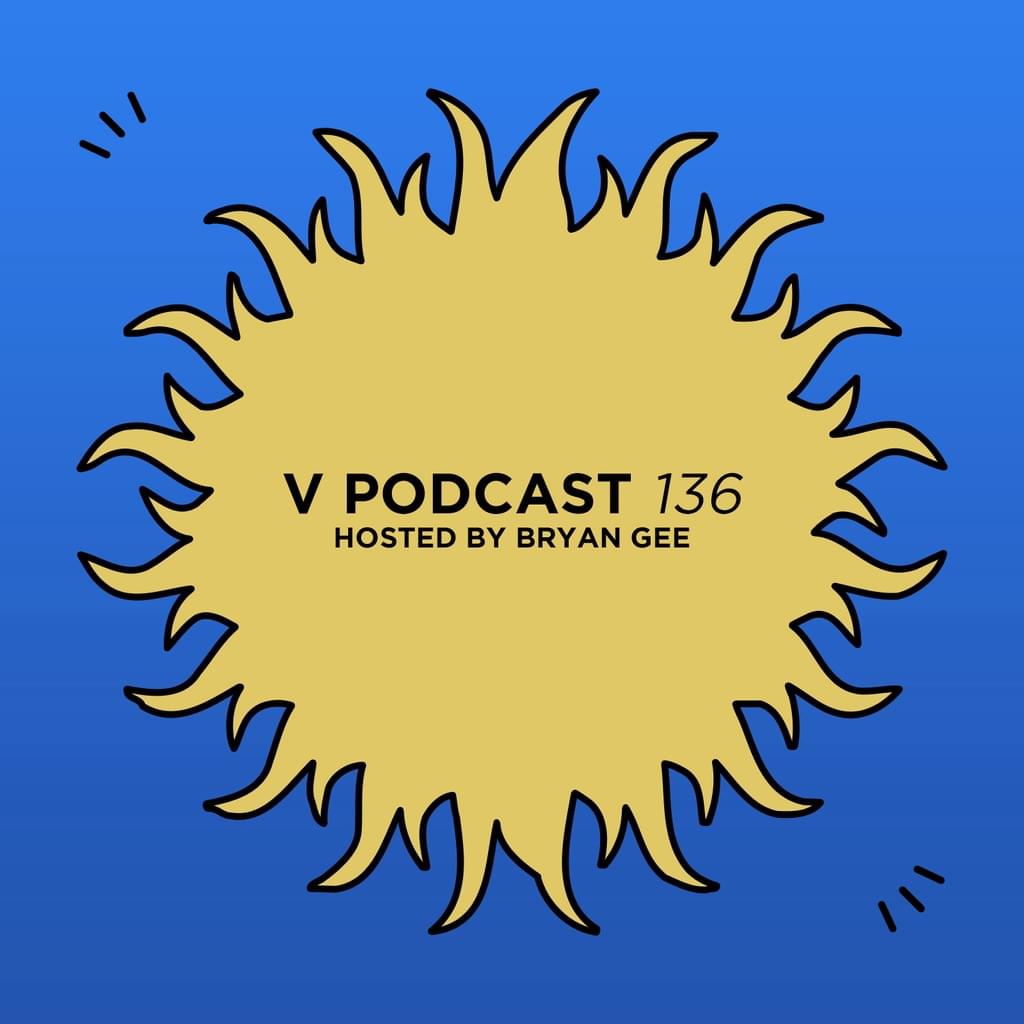 Apple Podcasts | Soundcloud | Mixcloud | YouTube
The weather is getting cold and so is the selection, Bryan is back for the 136th instalment of the V podcast. New music from the likes of Fracture, L-Side, Salo, S.P.Y, Calibre and loads more.
As always you can email your thoughts or shoutouts to podcast@vrecordings.com
01. Leviticus - Burial (Combination Mix)
02. Lemon D - Cold Chillin
03. Dillinja - My Love Is True VIP
04. DJ Krust - Maintain
05. DJ Krust - Set Speed Remix
06. DJ Krust - 2 Colours Black
07. DJ Krust - One Stop Driver
08. Fracture - Buzzing Crew ft. Bluesey Gee
09. Fracture - Kinda Late For A Sunday Night ft. Bryan Gee
10. Sl8r and Samurai Breaks - Manny Ravers
11. CLIPZ - No Time ft. Nia Archives, Beenie Man, Cristale, ShaSimone (Kilburn Lane VIP)
12. Load Up Da Riddim - Voltage and Sweetie Irie
13. Ready Fi Di War (L-Side Jungle Remix)
14. Bladerunner and Inja - Rave Eyes
15. L-Side and Bassman - Nasty Style
16. Heist - Rob Da Bank
17. Bluemode - Velvet
18. Calibre - Treason
19. Total Science - Its Not Over (Zero T Remix)
20. Duskee, Disrupta and DRS - Waiting to Go
21. MC Fats, Inja and Whiney - Good Good Rhythm
22. Unkoded - Too Late ft. Hanna Collins
23. L-Side and Salo - Daydreaming
24. Bluemode - The Way
25. Frank Carter and Dave Owen - After Midnight
26. Roni Size - Daylight
27. Sofi Mari - Try to Fly (Nookie Remix)
28. Carlito and T.R.A.C. - On My Mind
29. A-Audio and Ilmatika - Lock and Load
30. L-Side and Bassman - Say What
31. Critical Impact and Longman - Hey Girl VIP
32. Acuna - Breakthrough
33. MC Fava & Alibi - Mr Junglist Man feat. MC Fats
34. Alibi, L Side and Phentix - Concrete -
35. Need for Mirrors - Laylow
36. Need for Mirrors - Deviation
37. Need for Mirrors - Rearrange
38. Alibi, Macca and Melinki - Bad Trip
39. Alibi and Urbandawn - Caramel
40. S.P.Y - Steady Jam
41. Paul T and Edward Oberon - Somewhere Else (Serum Remix)
42. Break and MC Fats - Natural Way