V Podcast 142All the latest from Planet V and beyond!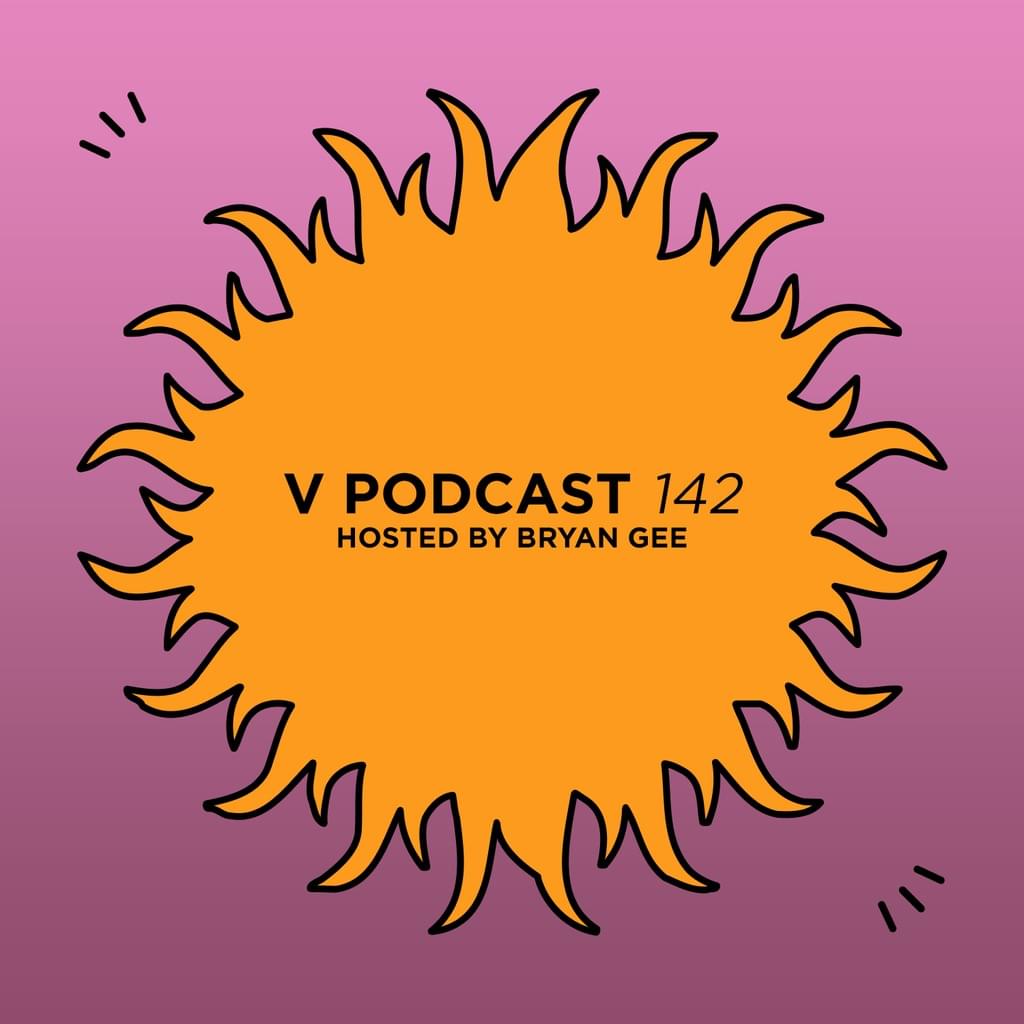 Apple Podcasts | Soundcloud | Mixcloud
Bryan Gee back in the hot seat bringing you the freshest Drum and Bass from Planet V and beyond. Playing fresh beats from Alibi and DJ Marky, Benny L and Darrison, Paul T and Edward Oberon, Bladerunner, Acuna, Heist and many more. The 30 Years of V history lesson continues with some classics from the vault from Krust, Die, Dillinja and Roni Size.
01. Alibi, DJ Marky and Charli Brix - Matural Feeling
02. Break and Charli Brix - Lost
03. Pennygiles - Life Goes - Montha Remix
04. L-Side - Life Goes
05. Bluemode - I Don't Even Know
06. Carlito - Sing It Now
07. DJ Marky - Cozy
08. Critical Impact - Place to Hide
09. Paul T and Edward Oberon and Jaki Graham - Reminesse
10. Jumpin Jack Frost, Paul T and Edward Oberon - Untitled
11. Darrison and Benny L - The Bravest
12. Sigma and Doktor - Trouble You - Watch Da Ride Remix
13. A-Audio - Highway feat. Parly B
14. L-Side and Natty Campbell - Watch Dem feat. Natty Campbell
15. L-Side and T.R.A.C. - Killer Transmission - Level 2 Rollers Mix
16. Heist - Harlots
17. Bladerunner - Straight Up
18. Alibi - Greed
19. Zoro and Addicted - Badness
20. Inja - Step by Step
21. Chimpo - All of the Above
22. Unknown - Bad Girl - Potential Badboy Remix
23. Acuna - Played with Me
24. Clipz - Joy and Pain Remix
25. Paul T and Edward Oberon - Somewhere Else - Serum Remix
26. Break - Another Life
27. Alibi - It's All Good
28. SL8r - Cause for Alarm
29. Melinki - Radical Sounds
30. Loxy - Choices VIP
31. Carlito - Shavana Rain
32. DJ Krust - Unknown
33. DJ Die - Nasty
34. Dillinja / Trinity - Henessey
35. Dillinja / Trinity - Jah
36. Dillinja / Trinity - Funk Will Flow
37. Krust - Poison - Shy FX Remix
38. Lemon D / Afro Kid - Shooks
39. Kitachi - Spirit - Roni Size Remix
40. Dillinja - Lion Heart VIP
41. Paul T and Edward Oberon - Where Do We Go - Survival Remix
42. London Elektricity and Robert Owens - My Dreams - Zero T Remix