V PODCAST 143Hot beats and stone cold classics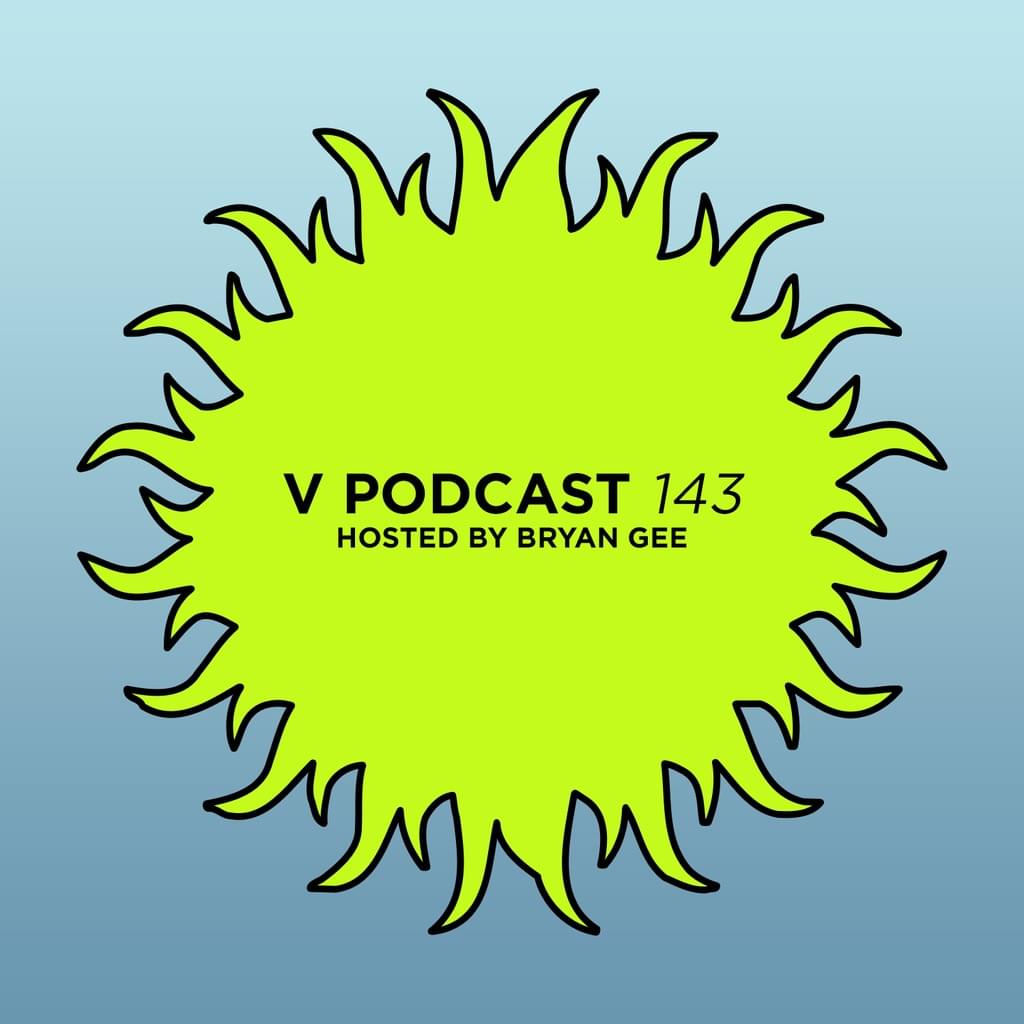 Festival season has officially kicked off, and this year is a momentous one for us, as we're celebrating 30 Years of V Recordings. We're excited to be hitting the road and repping three decades of groundbreaking music in a field near you very soon. But before we take over the stage, we have something special for you to enjoy in the comfort of your home.
Settle in for 2 hours of the freshest dubs, handpicked by head honcho, Bryan Gee. Expect a rollercoaster ride through future smashers, and the deepest cuts that are making waves in the scene. Also as part of our V30 celebrations, we're diving into the vaults exploring some of the most iconic tunes from the early years of the label, tracks that not only defined us but also left an indelible mark on the drum and bass landscape. Turn up the volume, let the beats wash over you, and join us in celebrating the past, present, and future of V Recordings. Enjoy!
01. A Audio - Rebel to the System (Feat Luke Truth and Parly B)
02. L-Side and Salo - Daydreaming (Bryan Gee Dubplate)
03. British Soul Collective, JJ Frost and Beat Merchants - Love Me Tonight
04. DJ Marky and Solah - Poetry
05. Ilogic and Raf - Forever (Bailey Mix)
06. Drumsound and Bassline Smith, Darrison - All Night Long
07. Nu Logic - Tripping in Space (VIP)
08. Bou and DJ Marky - Feel Your Love
09. Clipz - Joy and Pain (Remix)
10. Paul T and Edward Oberon, Cristina Tamayo - Take Me in Your Arms
11. Paul T and Edward Oberon, Shady Novelle - Cherish
12. L-Side and Riya - Control
13. Benny L and Shady Novelle - Erio's Song
14. Benny L and NV - Capiche
15. Paul T and Edward Oberon, 2Shy MC - Blame Game (Vegas Remix)
16. Paul T and Edward Oberon - Rockin' Me (L-Side Remix)
17. Alibi - It's All Good
18. Need For Mirrors - Tidal Wavey (VIP)
19. Need For Mirrors - Mango
20. A Audio - Blond Bomb
21. Sl8r and Motiv - Lady Blue
22. Bluemode - I Don't Even Know
23. Carlito - Savana Rain
24. DJ Die - On Time
25. Roni Size - Silent Partner (Run)
26. Roni Size - Dayz
27. Krust - Blaze Dis One
28. Lemon D - Can't Stop
29. Dillinja - Chapter 19
30. Roni Size - Physical
31. Krust - Guess
32. Krust - Angels
33. DJ Die - Special Treat
34. Roni Size - Fashion
35. Krust - Warhead (Steppa Mix)
36. Die and Suv - War and Peace
37. Level 2 - We Murk (Organ Mix)
38. L-Side - Killer Transmissions feat. T.R.A.C. (Level 2 Remix)
39. SL8R and Metrodome - LFO
40. Vanguard Project - Deep in the Underground feat. Charlotte Haining (L-Side Remix)
41. Gardna feat. Dynamite, Spyda Inja and Eva Lazarus - Massive VIP
42. Riya, Sofi and Collette Waren - Stepping Stones (Acuna Remix)
43. Nymfo - What Do You Really Want
44. Alibi, L-Side and Wingz - Fractions
45. Heist - Crafty Knave
46. Watch The Ride - Shake the Foundations