CRITIYCAL DUB - TOUCH THE SKY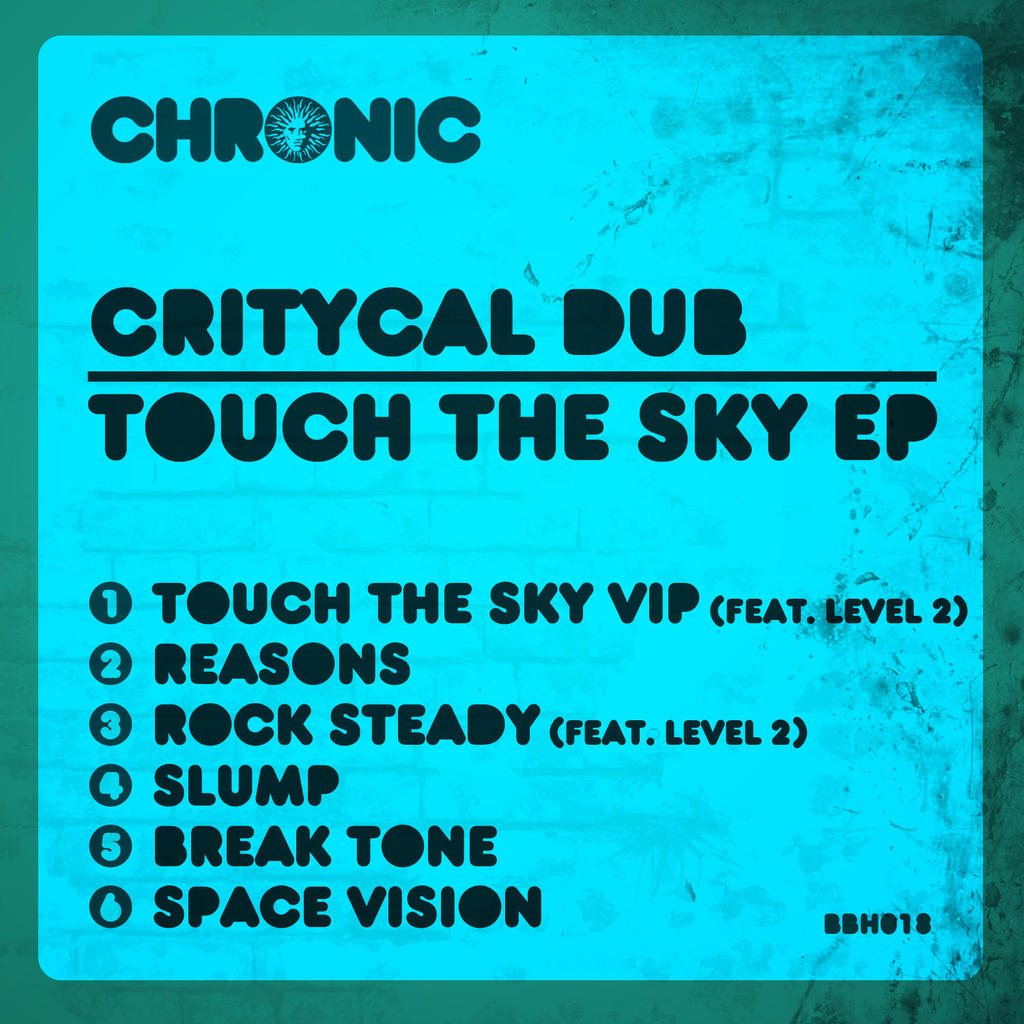 Critycal Dub are one of the hottest new D&B talents in world right now. Brazilian DJs Thiago Borges and David Acuna met through the Internet and the rest, as they say, is history. Here we see the double duo kick down a massive EP on Chronic consisting of six banging tracks.
First up is the mighty "Touch The Sky" VIP featuring Level 2, which hears the sounds of yesterday with big smashing breaks and booming basslines that would make any Dillinja fan go crazy. Long synthed intro gets the juices out while the vocal VIP of "Touch The Sky" rides trough the intro. This one is not to be messed with as DJ's such as Jumping Jack Frost, Roni Size, Grooverider and many more have been playing this for the past year or so. A dub that will definitely get you on your feet. Next up is "Reasons" with its beautiful stringed intro with luscious pads and sounds used at a great effect. Hard reece and dirty beats can be heard on this number as it takes no prisoners. Moving on now we come to "Rock Steady" with its oriental intro and scattered beats to get you all in the zone. Sounds kind of weird once this one drops. Not my cup of tea, mind you, but maybe it could be something you have been looking for within Drum & Bass. Other tracks on this massive EP are "Slump", "Break Tone" and "Space Vision".
Click here to check out the Critycal Dub EP