RUFFSTUFF - GATTS / NEW HORIZONS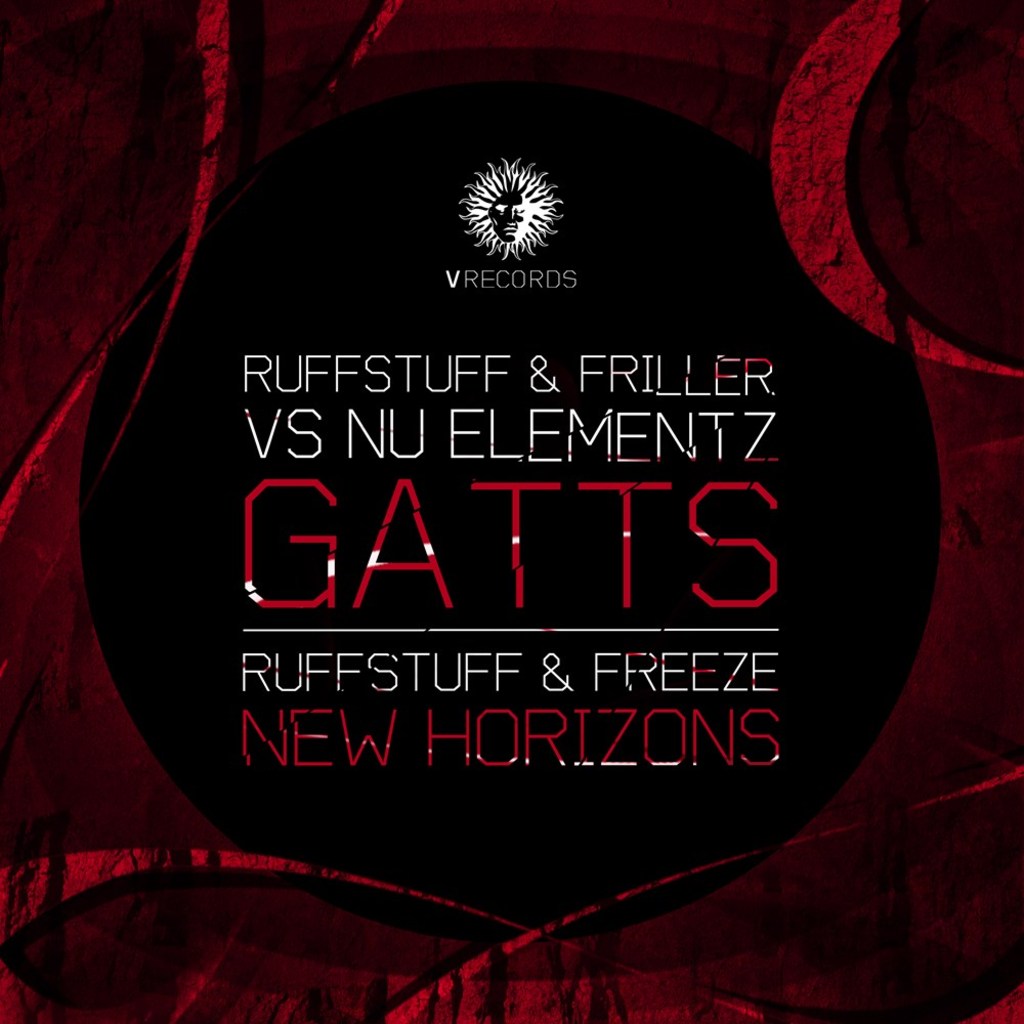 After huge releases from Artificial Intelligence and Serum still echoing in clubs, V Recordings keep things rolling with the massive Gatts / New Horizons. A collaborative effort from Ruffstuff and friends : Friller, Nu Elementz and Freeze, whether it's the gully rhythms of Gatts, or the desolate sounds of New Horizons, this one caters for all.
Packed with attitude, Gatts sees Ruffstuff, Friller go head to head Nu Elementz to produce one the dirtiest tracks you'll hear. After an introduction of bold percussion and ominous strings, Gatts rolls out the dark vibes. Featuring an old school two note bassline, and stripped back style, this one's full of attitude.
Switching up the vibe once again, Ruffstuff and Freeze join forces for the grim New Horizons. After a desolate intro featuring haunting vocals New Horizon's drops into a stomping DnB track. Featuring a stripped back arrangement and a juggernaut bass line that smashes proceedings, New Horizons leaves the dancefloor in its wake.
Buy / Pre Order at the V Store now