NEED FOR MIRRORS MERK / CAME TO PLAY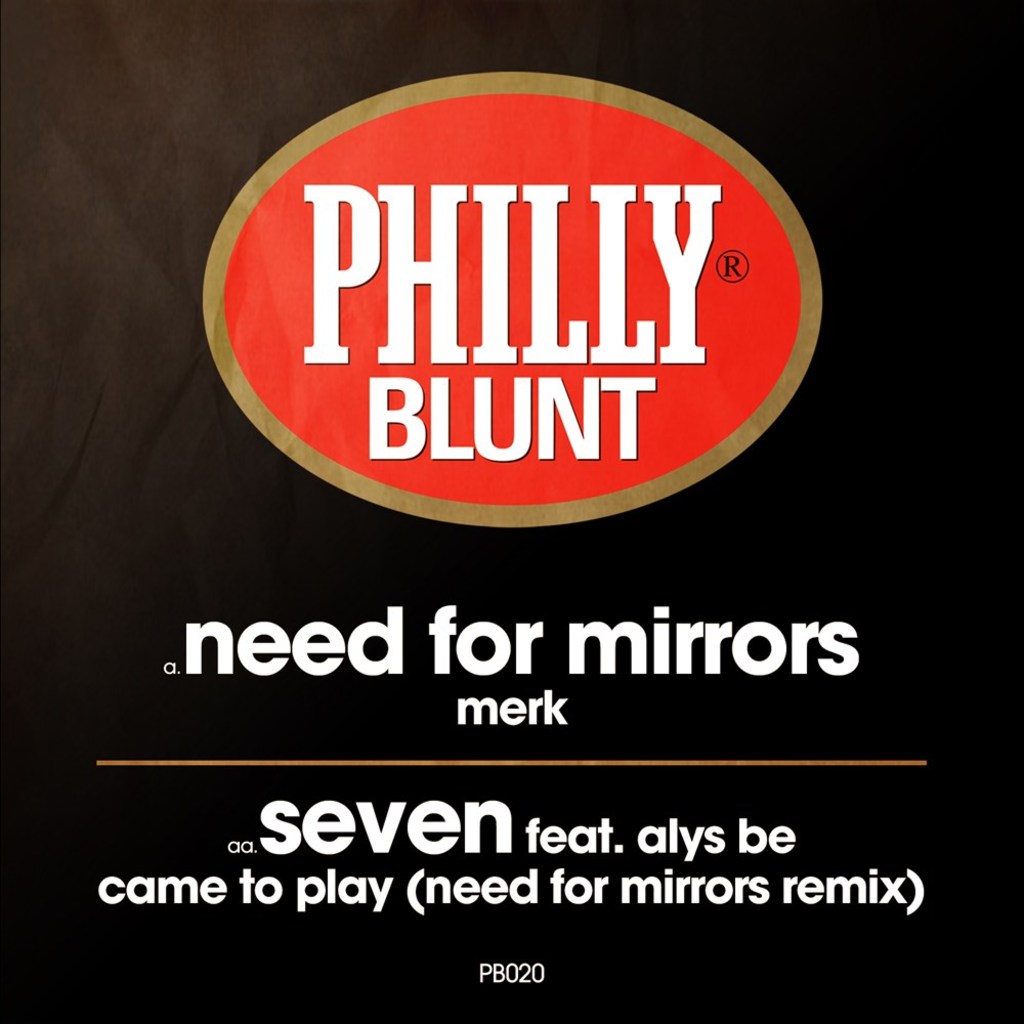 With a discography spanning over 19 years, Philly Blunt is a name synonymous with the classic sound of Drum and Bass/Jungle. Featuring some of Drum and Bass' most important producers, the Philly Blunt back catalogue is home to the likes of Roni Size, Dillinja, Pleasure, Serum and Heist.
Now one of Drum and Bass' seminal labels is proud to present a brand new release from London-based duo, Need For Mirrors. One of the biggest new acts to appear in recent years, the groundbreaking production have experienced a meteoric rise, quickly earning releases on prestigious labels such as Shogun, Playaz, Digital Soundboy and Symmetry as well as Goldie's Metalheadz and Bryan Gee's V Recordings. Serving up two cuts of their fresh, precise style of DnB, Need For Mirrors' debut release on Philly Blunt is already smoking the dancefloor.
Need For Mirrors - Merk
Harking back to the golden days of Drum and Bass, Merk is a blend of the old and new. Featuring hard-hitting percussion, haunting vocal edits and a submerged sub bass, Need For Mirrors keep things simple and effective with their debut track on Philly Blunt.
Seven ft Alys Be - Came to Play (Need For Mirrors Remix)
Far from the grimy sounds of Merk, Came to Play (Need For Mirrors Remix) sees the London-based duo roll out the chilled vibes. Keeping all the soulful elements of the original and fusing them with a classic Need For Mirrors vibe, melodic vocals and synths combine with a bobbing sub bass. The perfect blend of musicality and dancefloor effect, Came to Play (Need For Mirrors Remix) ends off another slick release from Philly Blunt.
Get it here : https://vrecordings.databeats.com/download/pb020dd