T-POWER & JOHN ROLODEX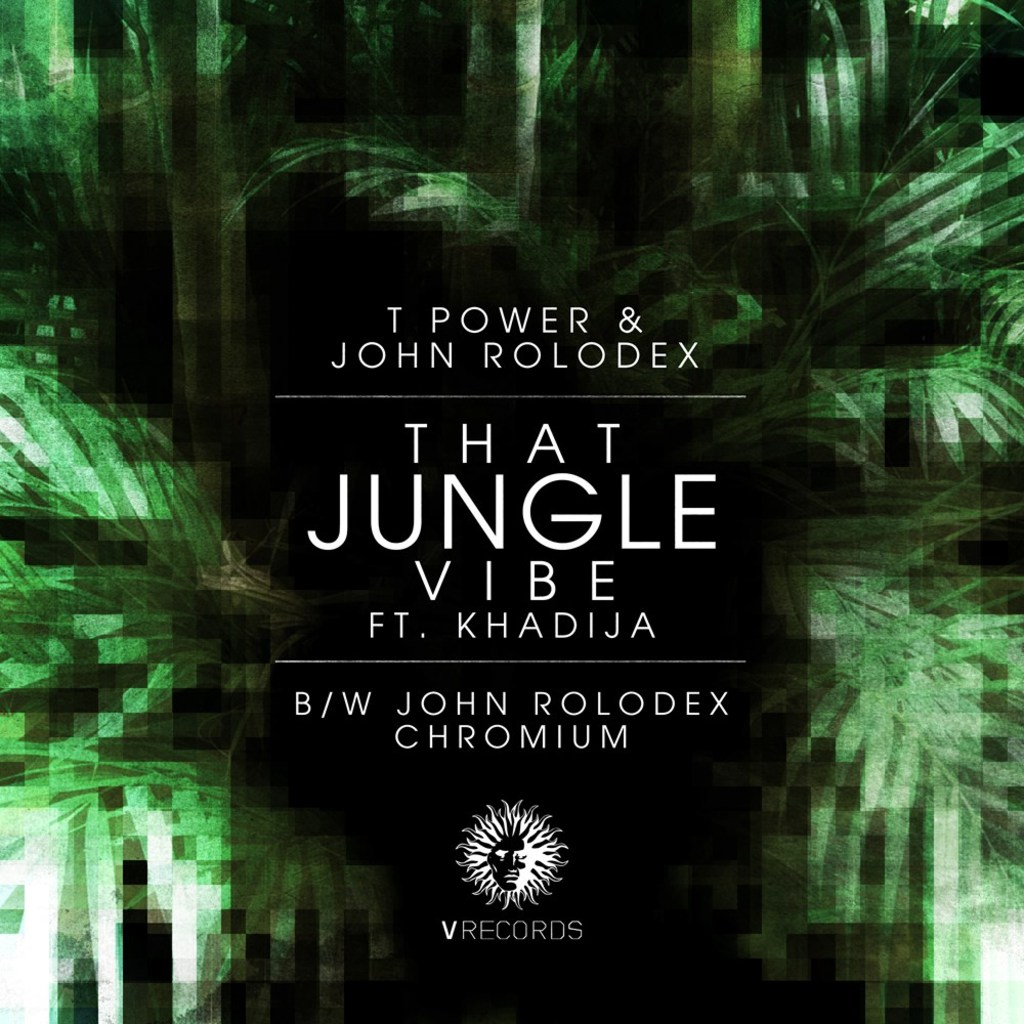 After releases from David Boomah, Savage Rehab, and the varied Planet V compilation mixed live by Bryan G, V Recordings continues to stamp its mark across the scene with another huge release - this time from T Power and John Rolodex.
Hailing from Bow, London, T Power is no stranger to Drum and Bass. After switching from Hardcore to Jungle, it wasn't long before the budding producer released his seminal experimental album, 'The Self Evident Truth of an Intuitive Mind'. Best known for his two albums with Shy FX, Diary of a Digital Soundboy and Set It Off, T Power has become a household name in DnB and beyond, with the track 'Shake Ur Body' soaring to number 7 in the UK Chart. Not content with the world of DnB, T Power has also had releases on Ninja Tune under the guise of Chocolate Weasel, and returned to DnB as one half of Ebony Dubsters - teaming up with Shy FX once again.
Joining forces with T power for the A side that 'Jungle Vibe ft Khadija' and going it alone for the flip 'Chromium', John Rolodex is also a known quantity to DnB heads. With releases on Dread as well and many other respected labels, the Canada-based John Rolodex makes his debut release on V.
Pre-Order : bit.ly/ThatJungleVibe_Buy
More info : bit.ly/ThatJungleVibee
1. T Power and John Rolodex - That Jungle Vibe ft Khadija
2. John Rolodex - Chromium
Cat No: PLV036
Out 27.05.13