DRAMATIC & DBAUDIO - SKEPTIC WORLD EP [LIQUID V]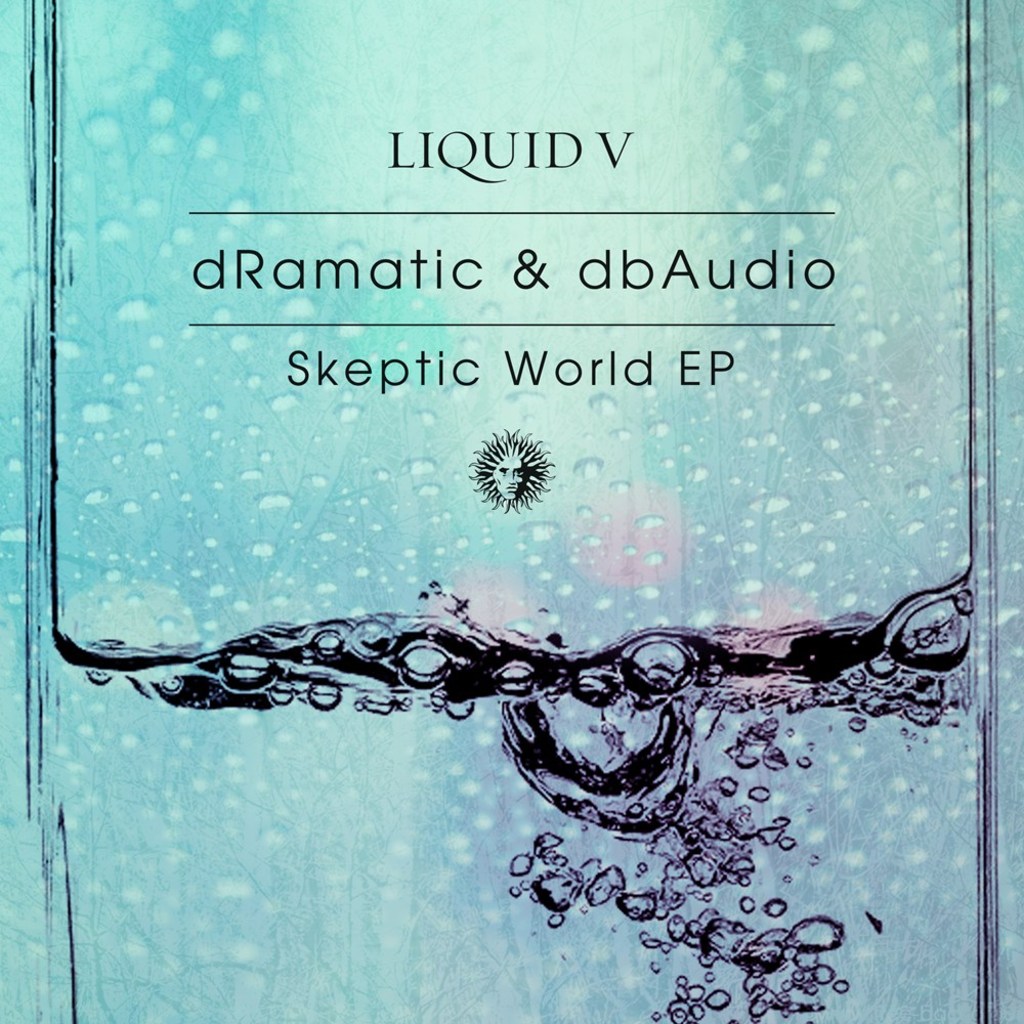 One of Liquid V's most popular production duos, dRamatic and dbAudio have built a reputation for delivering the smoothest, most soulful beats in the Liquid DnB scene. Switching effortlessly between producing dreamy rollers, dancefloor blinders as well as tracks for DJ Marky's Innerground, Friction's Shogun Audio and LTJ Bukem's Goodlooking Records, the duo now returns to Liquid V to drop the Skeptic World EP, the follow up to their stunning Verified EP on Liquid V.
Skeptic World Featuring rolling drums combined with a standout vocal and sumptuous bassline, Skeptic World is a perfect example of dRamatic and dbAudio's slick production style. Fusing soul with dance floor appeal and high level production, Skeptic World is another Liquid masterpiece from the duo.
Got Feeling Beginning with a nostalgic introduction featuring delicate chords and flickering synths, Got Feeling transforms into another slice of slick DnB. Uplifting vocals work with classic drums and a thick bass to deliver yet another banger from dRamatic and dbAudio.
Kaleidoscope The third track sees dRamatic and dbAudio effortlessly shift the pace, bringing the vibes for Kaleidoscope. A ever changing roller, Kaleidoscope keeps interest with changing atmospheres and subtle synths showing an attention to detail synonymous with the highly rated production team.
Very Best The last track sees dRamatic and dbAudio introduce a ragga tip. Featuring reggae tinged vocals and dub flavoured samples, dRamatic and dbAudio fuse nostalgic reggae soul with a shifting DnB bassline for stunning results. Expect to hear the relaxed, sunny vibes of Very Best in a rave near you.
Get it here : http://bit.ly/SkepticWorldEP
Cat No: LV034
Formats : Digital and Vinyl
Release Date : 05.08.2013
Label : Liquid V