NEED FOR MIRRORS - GUNGA P EP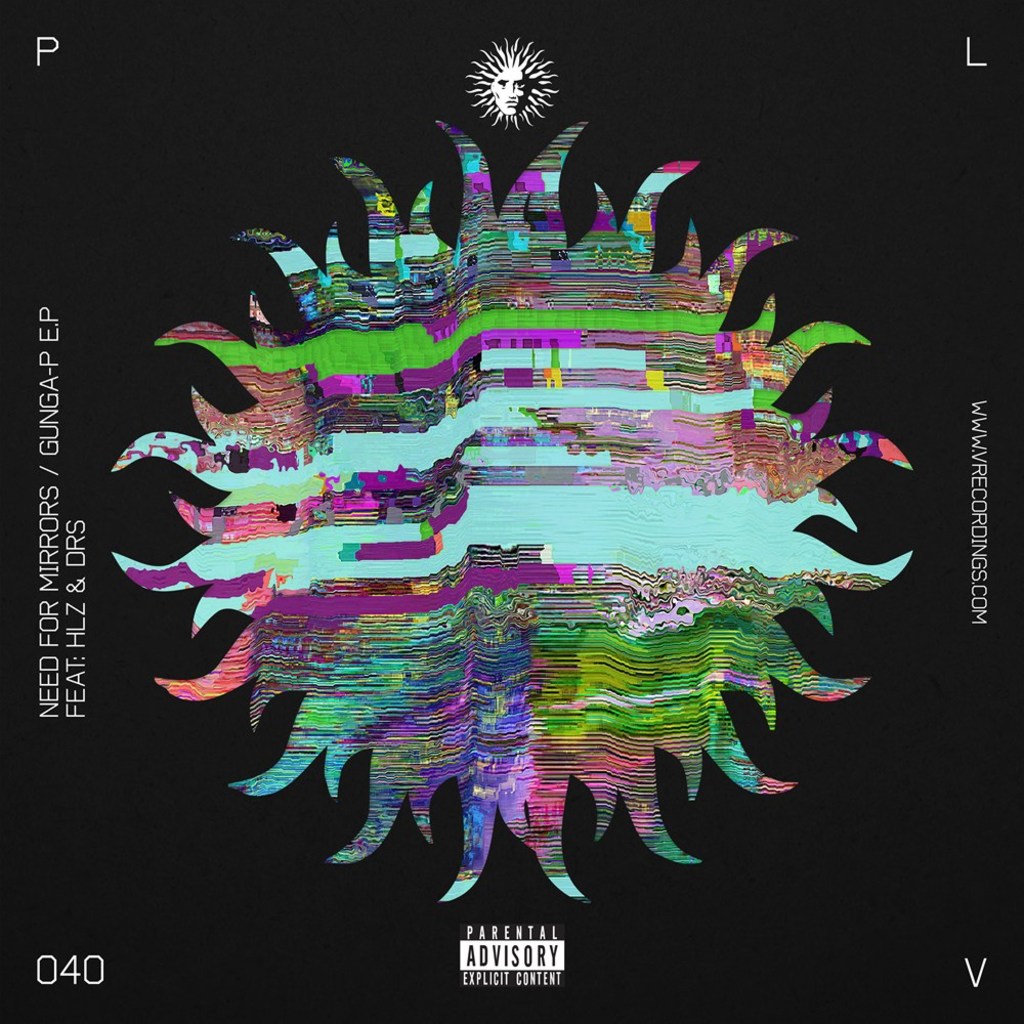 Synonymous with consistent quality and attitude-laden beats, the Need For Mirrors name has become known for innovative, forward thinking tracks such as Greazy, D.F.T.F, Lofar and more recently the Reset EP. Drawing on influences and reflecting them back, Need For Mirrors' rich yet uncluttered signature sound has seen releases on prestigious labels including Metalheadz, Symmetry, Dispatch, Shogun, Zoltar and V Recordings.
Now, Need For Mirrors returns to V Records for another dose of unique Drum and Bass. Featuring 5 tracks of precise heavyweight sounds, the Gunga-P EP sees one of London's finest drop another V Classic. Harking back to the roots of Drum and Bass, the Gunga P EP fuses the dark vibes of pioneering DnB from the likes of Die, Marcus Intalex and Krust with modern production.
Need for Mirrors & HLZ team up to create this monolithic stepper augmented with the infectious, undisputed flow of DRS, the title track is the first chapter in a journey that nods to the sounds of a bygone era. Next up, 'Bubble Wrap' draws on the rich history of Planet V, with chugging baselines and jittering percussion transporting the rave to a pioneering time of DnB. Keeping things moving, 'Pelican' rolls out the Bristolian bass, twisting and sharpening the sounds of Krust and Die with a Need For Mirrors spin. Then it's time for 'Rocks', a number which sees Need For Mirrors & HLZ roll out the soul and funk with pinpoint precision and attention to detail. Finishing things off, 'Salute' rounds off another innovative EP from Need For Mirrors. A warm analog exploration of the organic sounds of the late 90's, 'Salute' is a 8 minute stepper which voyages into the experimental, vintage side of the versatile Need For Mirrors sound.

Grab it direct from the V store on Vinyl & Digital Download
Need For Mirrors - Gunga P EP
1. Need for Mirrors & HLZ - Gunga P feat. DRS
2. Need for Mirrors - Bubble Wrap
3. Need for Mirrors - Pelican
4. Need for Mirrors & HLZ - Rocks
5. Need for Mirrors - Salute
Cat Number: PLV040
Formats: Digital & Vinyl
Release Date: 25th November
Label: V Recordings