DAVID BOOMAH - K MAG UNSTOPPABLE REMIX COMPETITION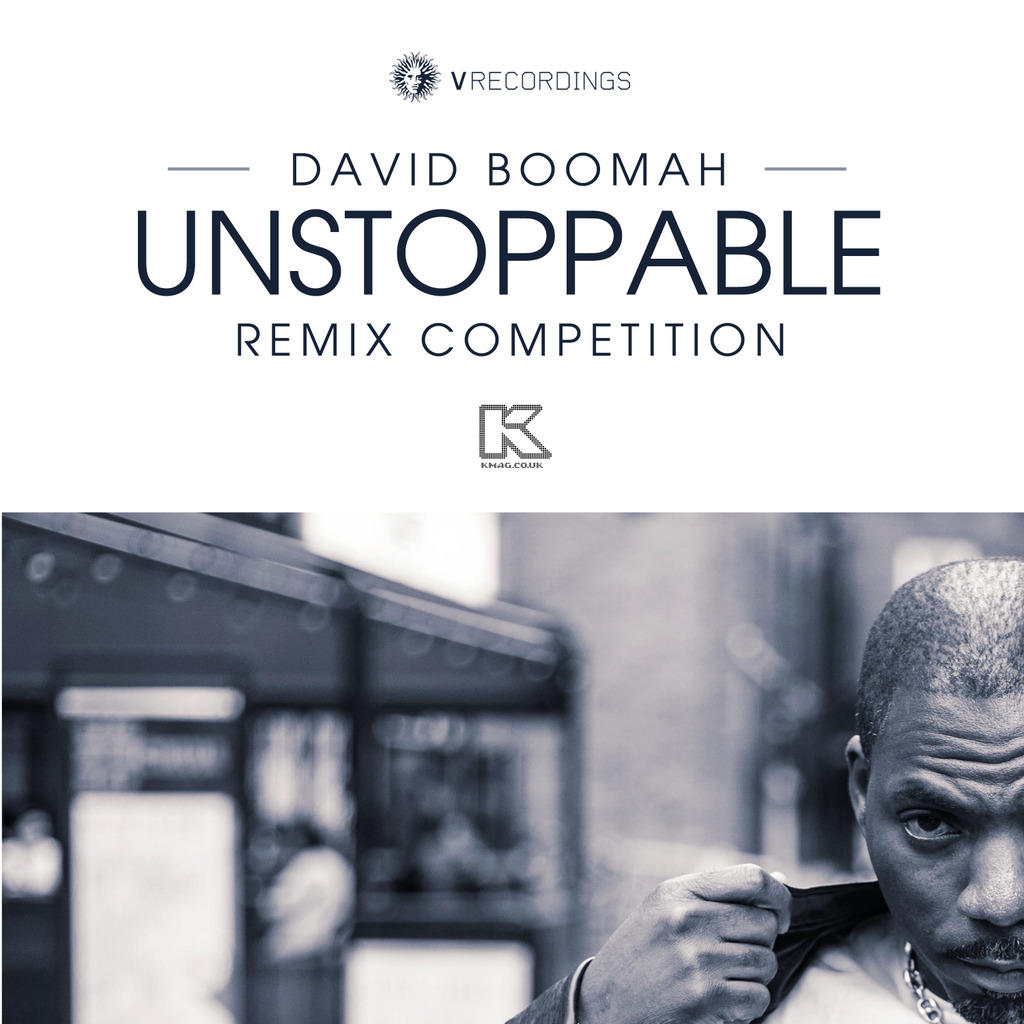 In one of our biggest competitions to date, V Recordings has teamed up with the legendary
Knowledge Magazine
to offer one of the most exciting oppurtunities in the label's history.
To celebrate the release of David Boomah's stunning remix album -
One World Many Remixes
- V Recordings will be offering the chance for one lucky producer to be released on one of the most prestigious record labels in the industry.
To win this incredible opportunity, producers simply need to remix Cotti's Dubstep juggernaut 'Unstoppable', taken from David Boomah's One World Many Cultures Deluxe album. Marks will be awarded for originality and quality.
The remix can be of any genre, and when the winner is chosen it will be then available to buy exclusively at the V Store, and could be used as part of a future David Boomah project.
To submit your remix please email it to comp@vrecordings.com with a download link, your name and contact details - DO NOT SEND AS ATTACHMENTS!
Happy Remixing!