COMMAND STRANGE - DISMISSED [V RECORDINGS]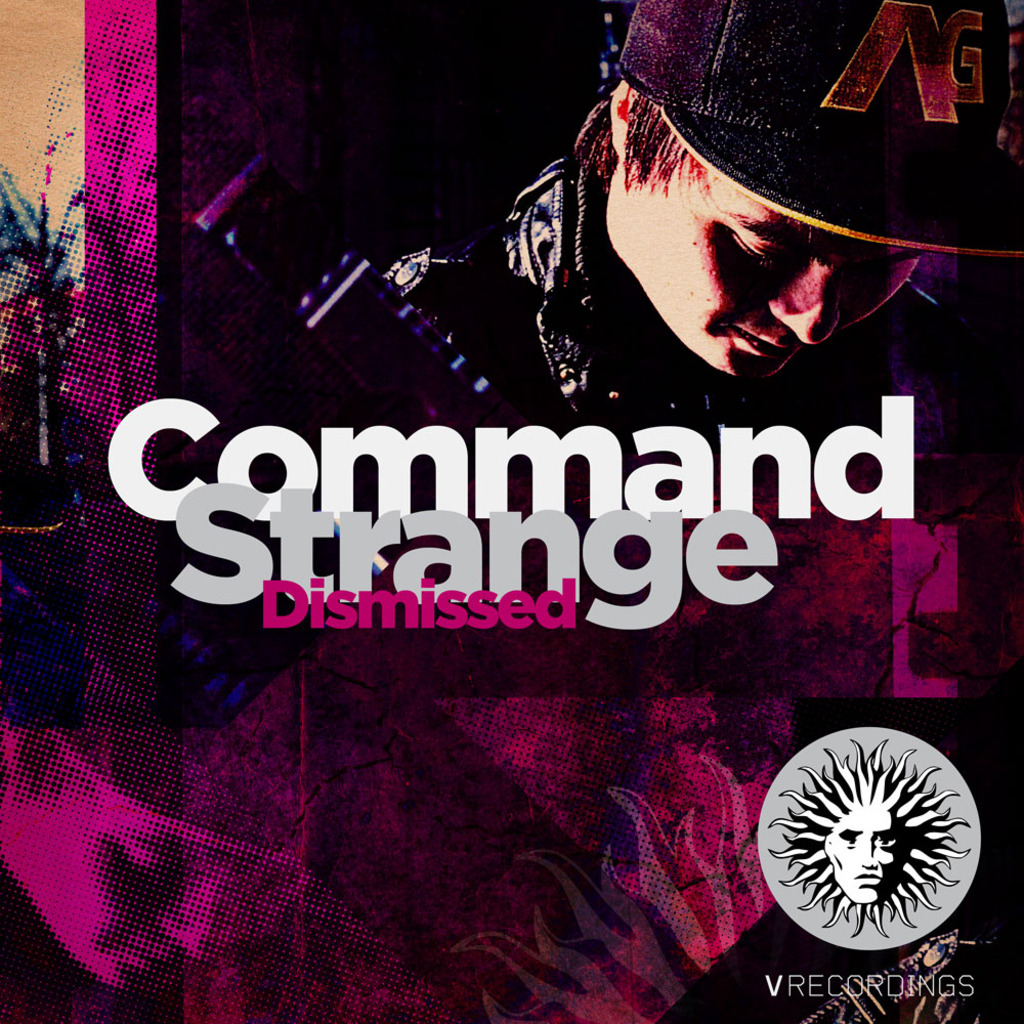 Hailing from Kazakhstan, Command Strange has sent shockwaves in the Drum and Bass scene, with his versatile productions showing elements of melodic soul and hard-edged bass. Achieving his first release at only 16 years old, Command Strange's ability to incorporate jazzy and funky samples into his polished beats has seen him gain support from some of the scene's OG's LTJ Bukem, Marky, Goldie, JJ Frost, A Sides, Hype, Fabio & Grooverider and more. Attracting the attention of V Recordings boss Bryan G, the Russian producer has also worked with Artificial Intelligence - an act widely regarded as helping shape modern Drum and Bass. A partnership which has seen boy sides flourish, with the partnership releasing the huge vocal number Won't Say Goodbye ft Tali on V Recordings as well as the massive, rolling Mad One ft. Jamakabi on Goldie's Metalheadz.
Teaming up once again, Command Strange and AI recreate the magic for Dismiss. Moody and dark, the dancefloor fused sounds of Dismiss show the attitude and polish of one of Drum and Bass' most devastating partnership. Going things alone for the second track, Bad Boy combines bouncing jump up flavours with tribal beats, hard snares and grimey, crackling bass. Taking a leaf from some of V's seminal hits, Bring Me Back is the perfect blend of attitude and melody. Warm pads and classic amens continue the nostalgic tone whilst an incessant juggernaut like bassline brings things crashing back to 2014.
01. Command Strange & Artificial Intelligence - Dismiss Feat Jamakabi
02. Command Strange - Bad Boy
03. Command Strange - Bring Me Back