DR MEAKER - RIGHT BACK FT. SIAN EVANS [V RECORDINGS / CIRCUS RECORDS]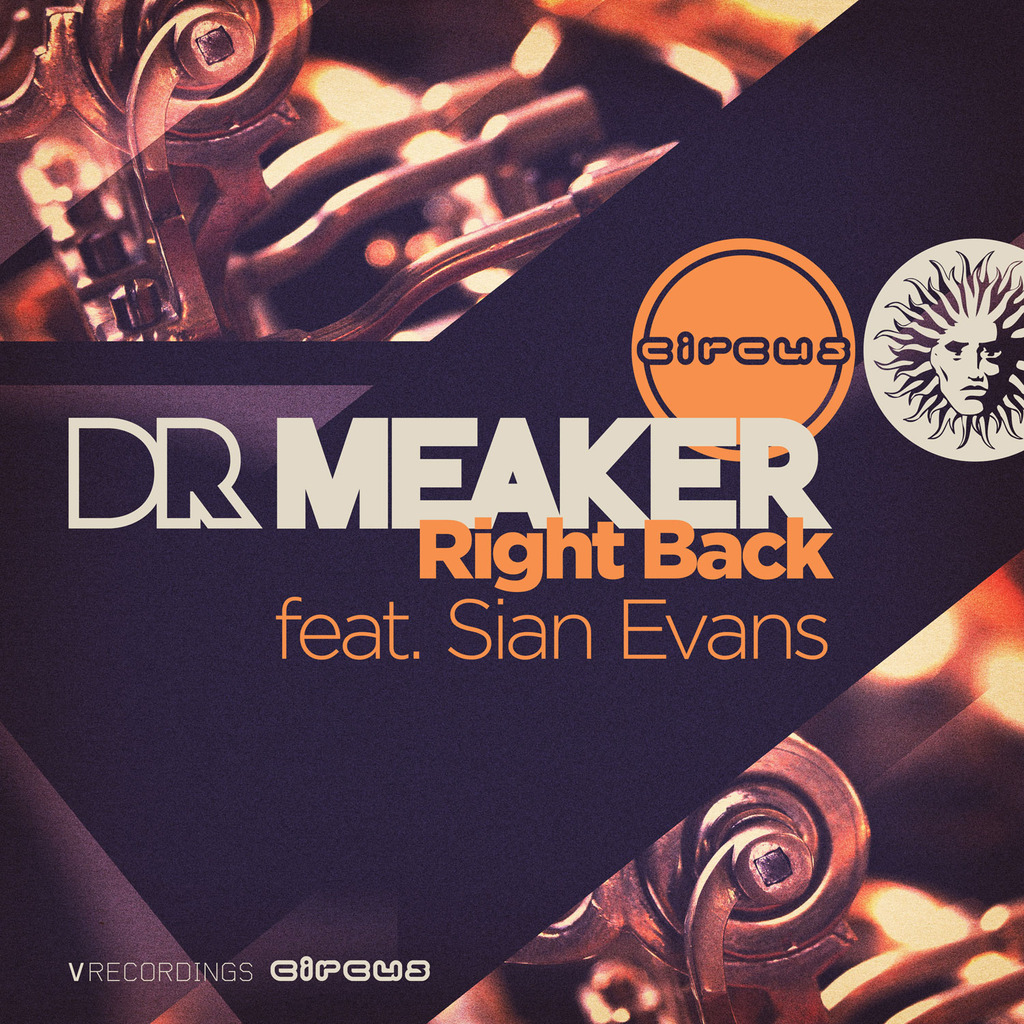 One of the most exciting live dance music acts to emerge from UK in recent years, Bristol's favourite bass music collective return along with Sian Evans (Kosheen and DJ Fresh) for 'Right Back'. V Recordings have teamed up with the mighty Circus Records for this landmark release - a winning combination of one of D&B's most well-respected imprints alongside one the most successful dance music labels of recent years. Circus have been instrumental in the explosion in UK bass music around the world, and alongside V with their reputation as pioneers drum & bass for the past 20 years combine to create the perfect platform for Dr Meaker's biggest release to date. With the weight of two varied yet equally renowned labels, 'Right Back' ft Sian Evans promises to eclipse everything that's come before and stamp the Dr Meaker name firmly in the public consciousness. Splicing dirt with soul, this one promises to be the soundtrack for the summer.
A bonafide underground staple with huge crossover potential, Dr Meaker's 'Right Back' is full of festival energy and shows all the signs of becoming a summer anthem, with its killer brass, vocals and classic funk sample (Dynasty's 'Adventures in the Land of Music' as used by seminal hip hop crew Camp-Lo in the 90s).
Featuring the vocal talents of Sian Evans 'Right Back' comes ready with chart-topping pedigree, as her vocals have already smashed the charts on DJ Fresh's # 1 hit 'Louder'.
Spins and support are already heavy in clubland and on BBC radio, with Grooverider, Hazard, Doc Scott, Ray Keith, Clarky, Sigma, Hazard, Fred V & Grafix, Rudimental, Camo & Crooked, Roni Size, Fearne Cotton, Mistajam, Crissy Criss, Annie Mac, Sarah Jane Crawford, DJ Target, Huw Stephens, Adele Roberts, Phil Taggart and Alice Levine already on board.
Hailing from Bristol, a spiritual home of live drum & bass, Dr Meaker have broken the mould with their unique fusion of sounds earning them fans across the globe. Attracting attention from the legendary selector and V Recordings boss Bryan Gee, it wasn't long before Dr Meaker teamed up with V for two soulful slices of drum and bass – 'Music In The Night' and 'Fighter'.
The1Xtra playlisted 'Music In The Night', 'Fighter' and 'Don't Think Its Love' have collectively picked up over 1.5 million YouTube and Soundcloud plays, with 50 additional radio plays on Radio1, Kiss, Fresh, Unity and Ministry of Sound. The seminal sounds of Bristol form the basis of the newest Bristolian sound system to shake the scene - harking back to the formative years of V Recordings and adding their own euphonious twist.