MOVIN' ON FROM MINISTRY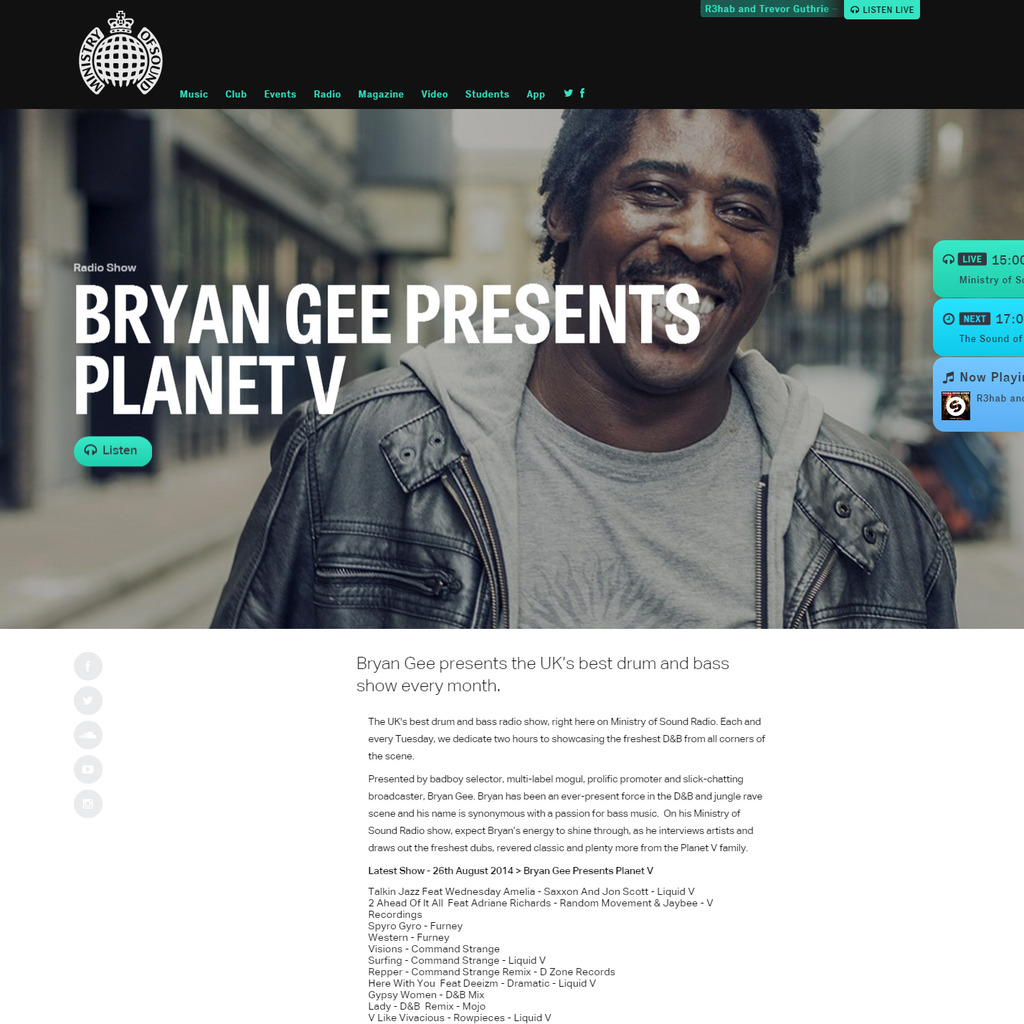 After a huge 12 years repping Drum & Bass on Ministry of Sound Radio we're sad to announce that Bryan Gee's live broadcast from this year's Sun & Bass in Sardinia was the final Planet V show on the station.
From Movement to V Recordings to Planet V it's been a honour to represent on Ministry, from right back in 2002 when we were the only Drum & Bass show on the station, to the last 18 months alongside the likes of Bailey, Marky, Fabio & Grooverider and more.
It's seems unfortunately it's not just us, with the whole of Tuesday night's D&B schedule being pulled from the stations line up.
We'd like to thank Ministry of their support of V, and of the genre for the last 12 years.
However fear not this isn't the last you'll hear of the Planet V show... we'll have more news soon.
Check out the final PLANET V show on Ministry of Sound Radio below!