Paul T & Edward Oberon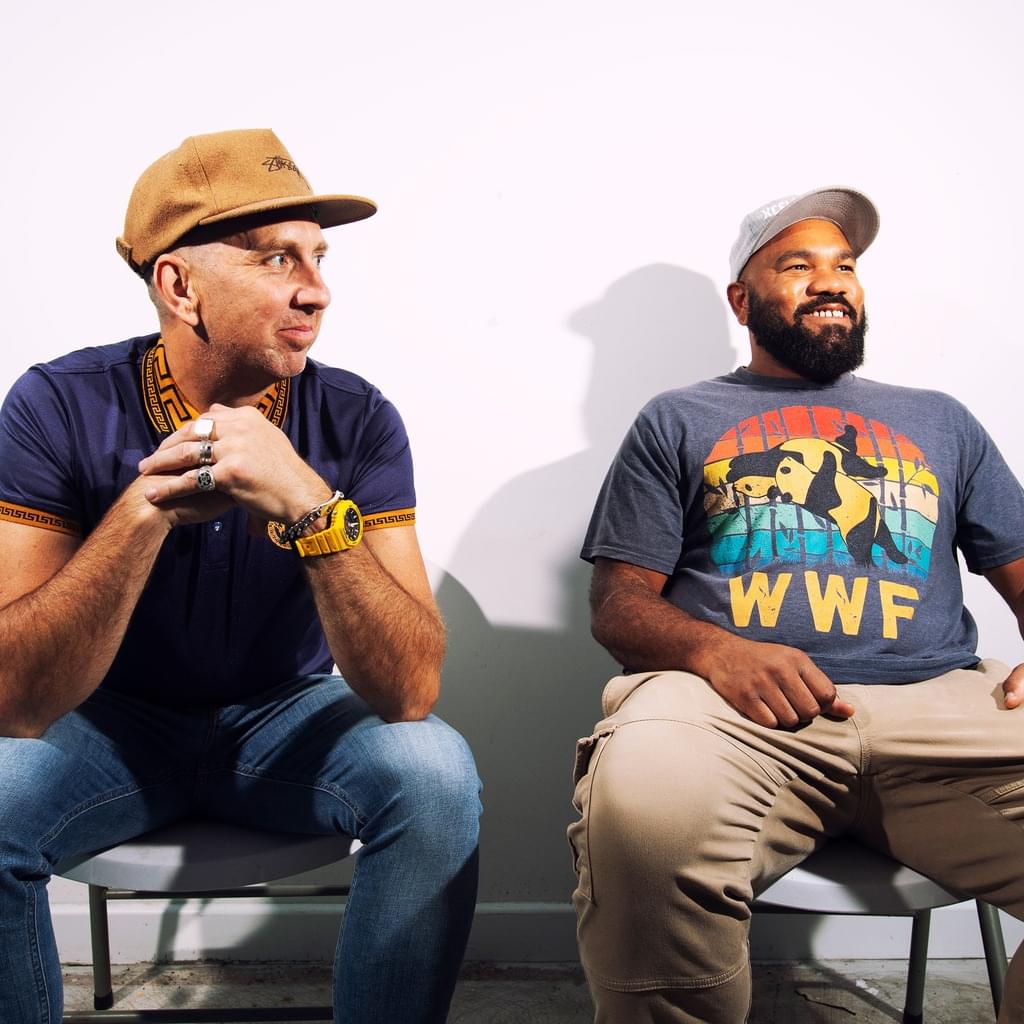 Leading lights of the V Recordings roster, the dirty soul style of Paul T & Edward Oberon has been tearing up the dance from the start. But the roots go a lot deeper.
Londoner Paul T's journey into rave music began in the very earliest days and, after catching the production bug, he's chalked up a raft of releases on labels like Spearhead, Good Looking and Dispatch, as well as deejay support from a Who's Who of the top tier.
Meanwhile, the Welsh-by-way-of-New-York Edward Oberon was making his name as a producer, deejay and vocalist. As part of the duo Saburuko and under his own moniker, he's responsible for tunes on imprints including Creative Source, Horizons and 31, as well as output covering a plethora of genres.
With a shared love of blending emotion and grittiness within their music, it was inevitable that Paul and Edward's paths would cross seeing their brand of heartfelt but hardcore drum 'n' bass connecting with an ever-growing audience. Anthems like 'Wake Up', 'Somewhere Else' and the Serum collaboration 'Moon in Your Eyes' have all cemented their position as masters of genre defying soulful DnB.
Their 2021 album 'Strange Days' delivered the most expansive vision of their style to date; featuring an eclectic array of guest vocalists such as 2Shy MC, Cleveland Watkiss, and the mighty MC Fats; spawning tour dates and a compilation of remixes produced by peer dnb legends. Continuing in their prolific endeavours, tracks from their next highly-anticipated album – 'Reminisce' on V Recordings – are already lighting up dancefloors in the festival and club scene.
Naturally, Paul T & Edward Oberon's creativity doesn't stop at the studio session. Anyone who's caught one of their electric back-to-back deejay performances will know that these two artists bring heat to the DAW and the dancefloor alike. They consistently deliver heavyweight beats and bassline mayhem to Glastonbury, Boomtown, Shambala, Hospitality and a roll call of worldwide events, demonstrating conclusively that 'soulful' and 'soft' are not always synonymous.
Moving your feet and your feelings since 2011, Paul T & Edward Oberon are at the top of their game right now, with plans for levelling up even further. Watch for what's next!!